Naval Review of Space Battleships appeared from "Martian Successor Nadesico" in WF 2009[Summer]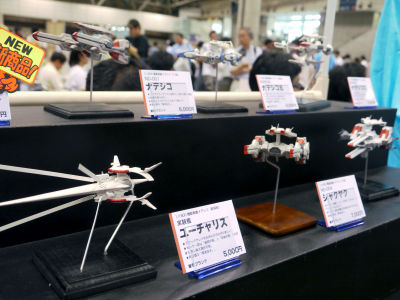 1996 anime Martian Successor Nadesico(or Mobile Battleship Nadesico) is a well-balanced blend of hard-core sci-fi depicting the battle with Jovian and lighthearted rom-com. Although the series has been aborted with 26 episodes and a movie Martian Successor Nadesico: The Motion Picture ? Prince of Darkness, the anime is still an inspiration to many animes following.

In Wonder Festival 2009[Summer], Kotei Brand exhibited many of space battleships appeared in the anime like naval review.

Read on for detail.

Nadesico, the lead ship of Nadesico class space battleship.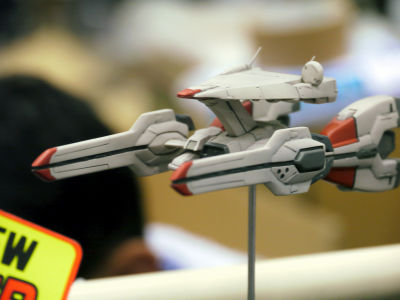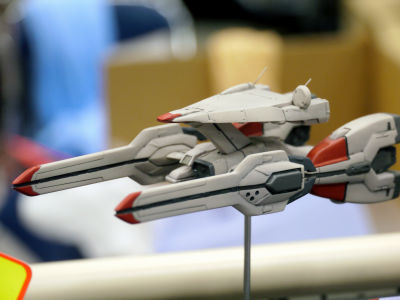 Kakitsubata, the third ship of Nadesico class.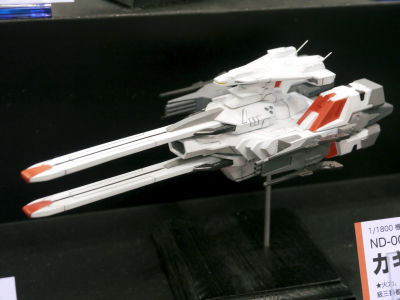 Vertically mounted distortion field generator is the most significant change from its lead ship.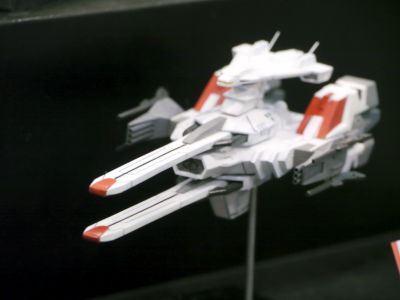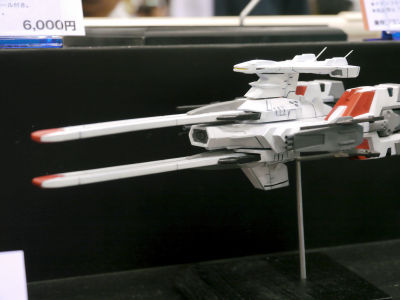 It was much superior to Nadesico in firepower and mobility. But regretfully it was beaten by saturation attack of Jovian at Mars.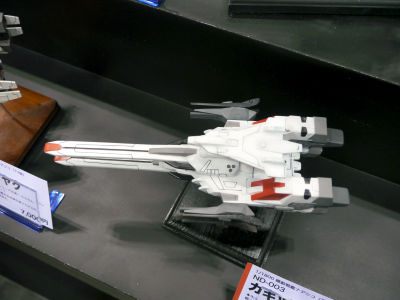 Shakuyaku, the forth ship of Nadesico class.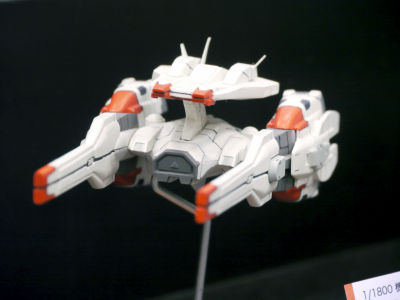 Built at Nergal Industies' factory on Moon but destroyed in Jovian's attack.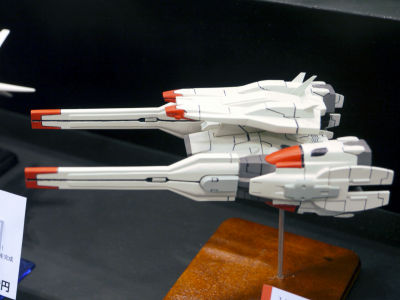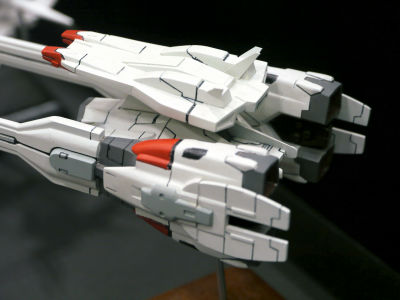 Looks truly alike to Nadesico.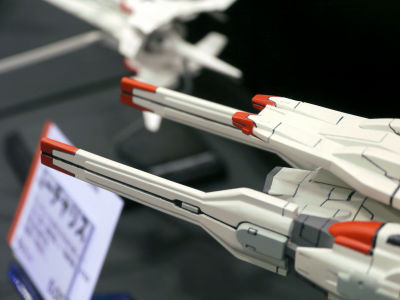 Nadesico B, the 2nd generation of Nadesico class.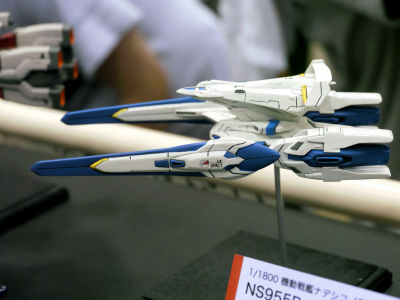 The ship was captained by Hoshino Ruri in theatrical movie.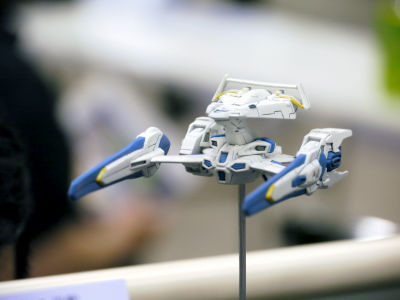 Basically red and white are used in Nadesico class, but Nadesico B has blue coloring.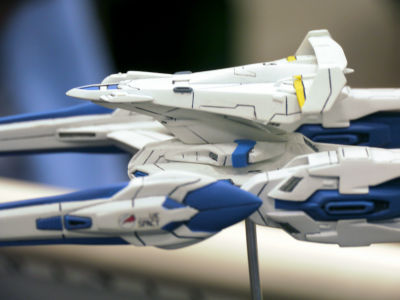 Experiment Ship Eucharis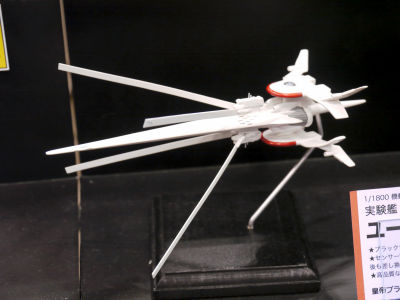 One-man operatable space battleship. It's Earth made but much Jovian technology is used in the ship.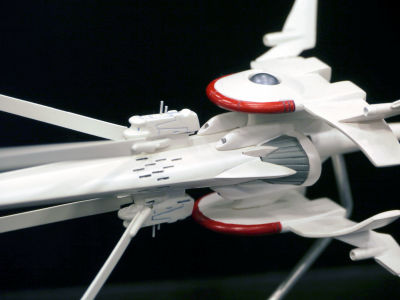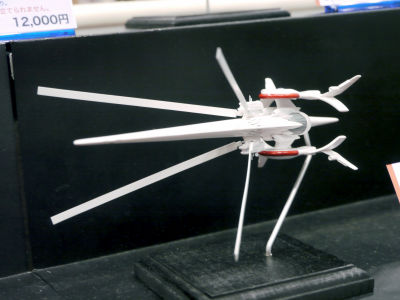 Nadesico C, the third generation of Nadesico class.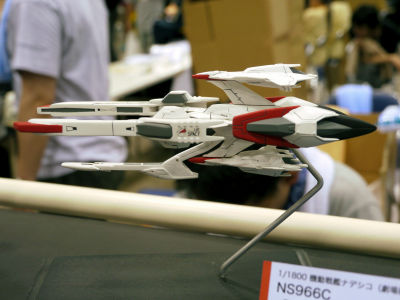 Based on data from Nadsesico B and Eucharis, the ship has nearly perfect one-man operatable system.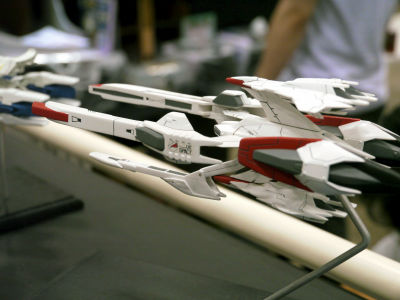 It has only one Gravity Blast Cannon, but has heavy electronic warfare device which easily hack in to opponents' system and override it.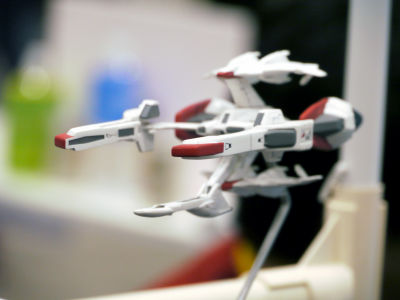 New and Old Nadesico.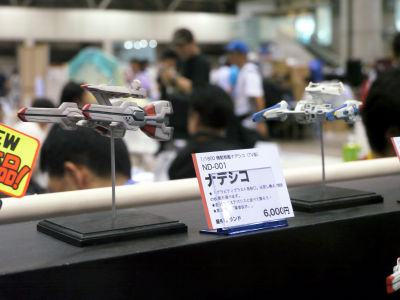 Read on for detail:
Toei Robot Girls Laboratory opened featuring Super Robots personified as Cute Girls - GIGAZINE
Takara Tomy's "Battleship YAMATO - Gimix Fleet on the gound" is really UNSUNKABLE - GIGAZINE

TAF 2009: Moe-personification of Super Robot!? "Toei Robot Girls" launched - GIGAZINE

NHK Radio to air Sci-Fi spinoff of"Today, All Day Long, Anison"program - GIGAZINE