Inline skate on the roller coaster rail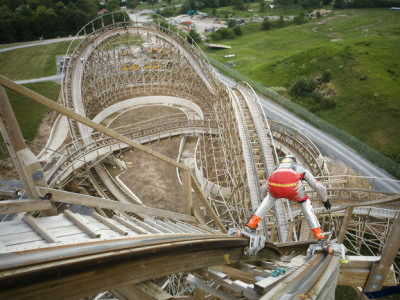 It seems that the challenge of sliding the roller coaster rail using inline skating was done. It is a roller coaster with a thrill just by riding it normally, but it seems quite courageous to slide down on your own feet.

Details are from the following.
Man sets world record for in-line skating down a rollercoaster | The Sun | News

Dirk Auer (36 years old) living in Germany has been in Japan for 2 monthsStuttgartI am planning to slide the wooden coaster of the theme park at inline skating in the theme park and it seems that I made skate shoes that fit the coaster over 110 hours. The challenge took place last weekend and it means that it succeeded successfully.

This is Dirk Auer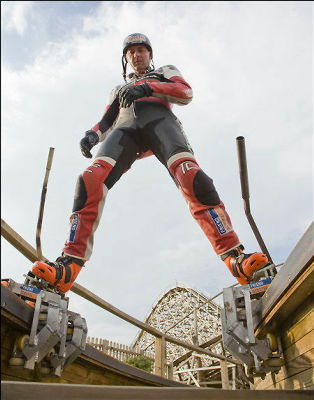 I am wearing skate shoes attached to rails.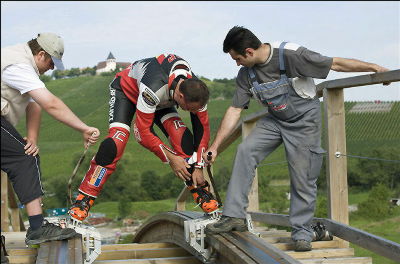 Preparation is completed and start.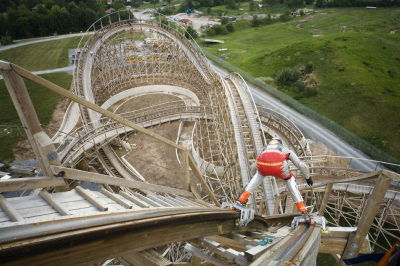 Looking from another angle, it looks like this.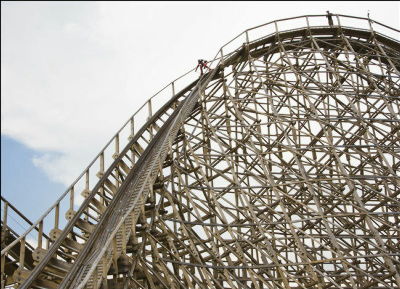 Even if it turns into a curve, it is slipping without problems.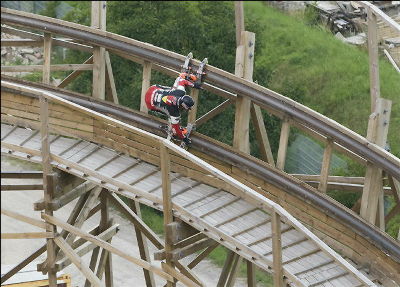 I'm pretty slanting sideways.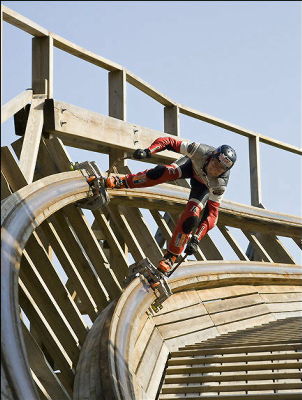 I will climb the mountain ride on speed.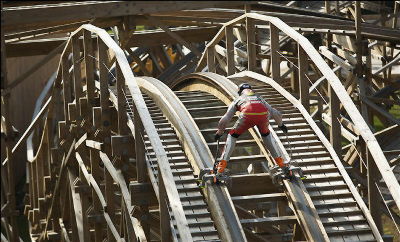 Indeed it seems that I can not slide upright.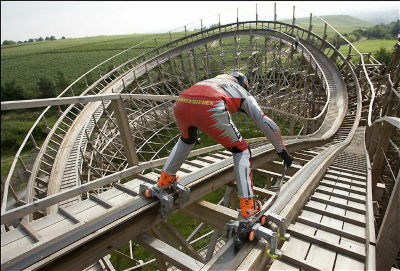 You can see the movies actually sliding from the following
YouTube - Man skates down a 860 meter roller coaster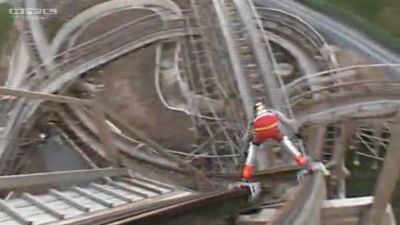 You can see other pictures from below.
Slideshow PopUp