"9 HB Festa" tasting review "nine kinds of hamburger stepped up in commemoration of 35 th anniversary of Denny's birth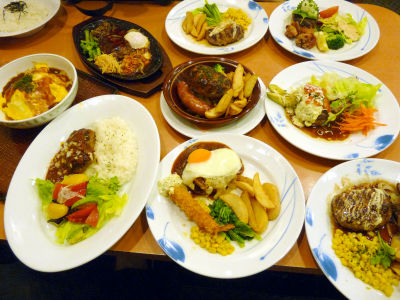 Restaurant "Denny's"Celebrating the 35th anniversary from the birth, we started a campaign called" 9 HB Festa "from Tuesday, July 21 to Monday, August 31. This is a thing with 9 kinds of hamburger menus full of individuality. Then, it is human beings who want to know what is the best taste of nine kinds of hamburgers. I went to the nearest Denny's and ate nine kinds of hamburgers.

Details are as below.
"Welcome to Denny's"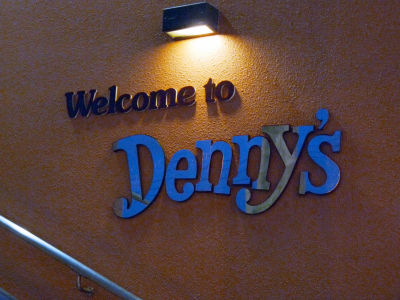 Although it is a bit dark, it says "9 Hamburger Festa in session!"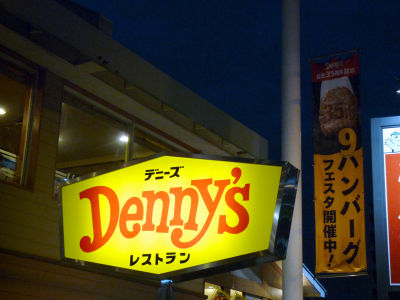 Menu was also placed where I went up the stairs of the shop. It seems like you can eat these 9 kinds.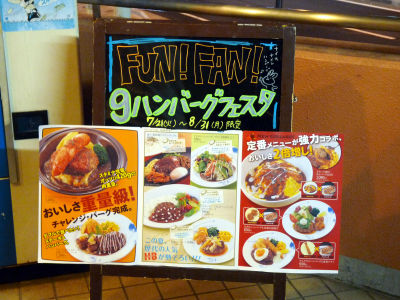 Every time I eat one hamburger steam, I got one exchange aid ticket, and three can replace it with one dimple glass.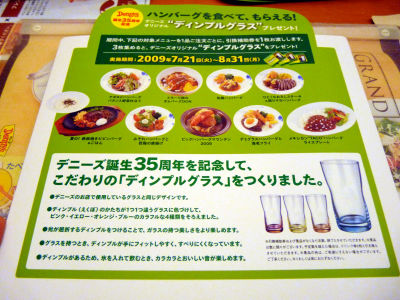 So, I tried ordering all items.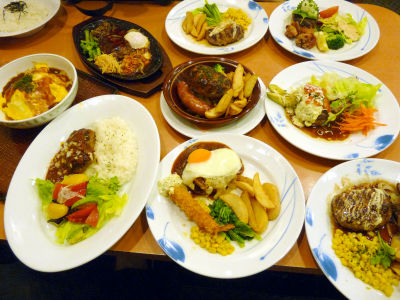 First of all, "Big Hamburger Mountain 2009" 1180 yen.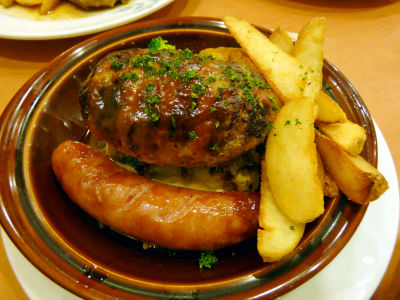 The hamburger has become a two-tiered stack, and how much total meat weight is 420 g. Tomato sauce hamburger with garlic flavor on top, cheese hamburg on the bottom, recommended for people who want to eat Gatsuri.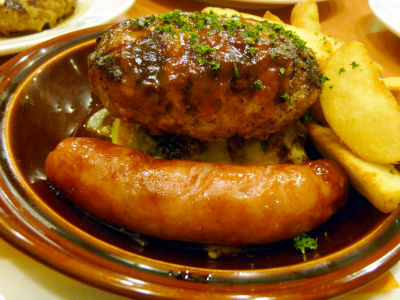 Equally heavyweight "Monohachi Grilled Steak & Teri Mayo Hamburger" 1280 yen.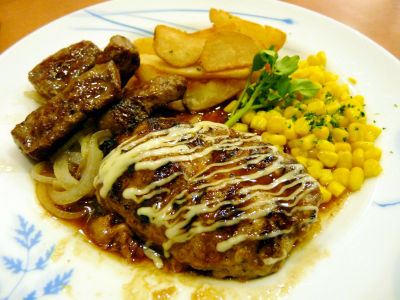 Grated steak is cut into bite size, and you will get ashamed soy sauce taste.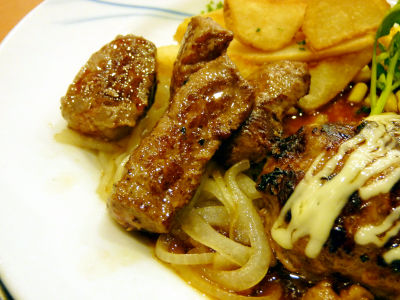 Teri Mayo Hamburger has a taste of sauce, it looks like Patrith of Teriyaki Burger. People who want to eat hamburger steaks and steaks, who are greedy that one can not choose, can be satisfied with this menu.



"Summer's Teppanyaki Bibinburgh & Rice" 980 yen.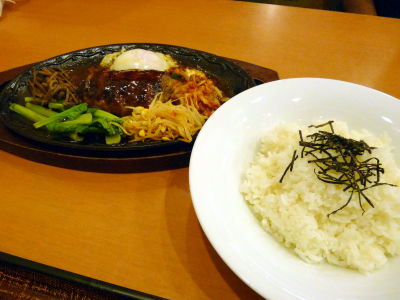 Since it appeared in April 2004, it seems that 730 thousand meals have been eaten. A slightly out of date item that hamburger has been flavored with bibimbap flavor. Even bibimbap is not so spicy, it is seasoned like spicy miso.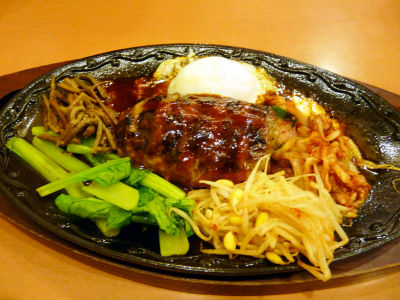 "Avocado hamburger balance vegetable tailoring" 780 yen.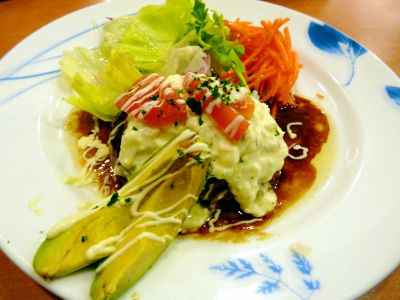 Items that appeared in February 2005. It looked like a salad like a salad "...?" I tilted my head, but the availability of hamburger with avocado and tartar sauce is outstanding. Moreover, it is nice being healthy.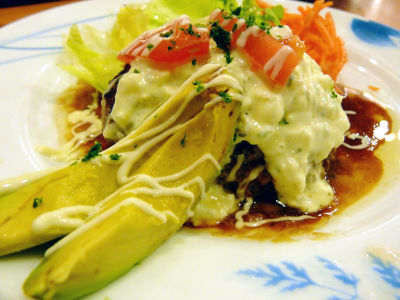 "Mexican" TACO "hamburger rice plate" 980 yen.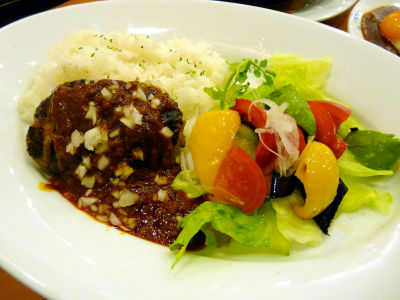 A new work that appeared in July 2009. It is good to have hamburger in taco rice and vegetables such as eggplant and paprika are added and there are variations in taste.



"Japanese style hamburg" which appeared in April 1974 was 680 yen. There are only products loved for 35 years, simple and polite.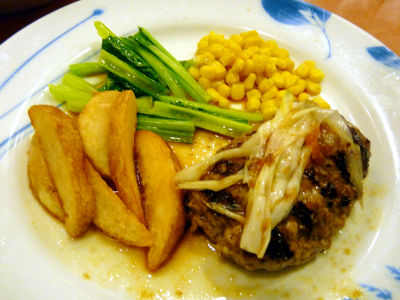 "Omberg DON of rough eggs" 1080 yen.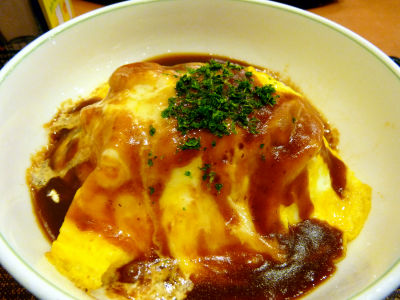 Hamburger steaks between chicken rice and eggs in omelet rice. The amount of rice is reduced by the amount of hamburger steak, and hamburger of the same size as Japanese hamburger etc is included with the trolley, so it is hard to eat a bit. It seems better to eat them separately.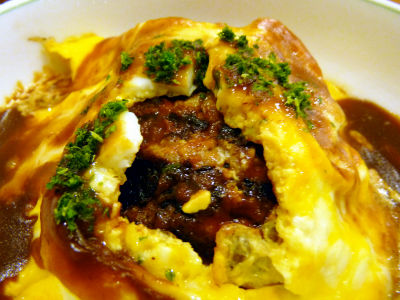 "Kid fried hamburger and fried chicken" 850 yen. Hamburg and fried chicken are together together.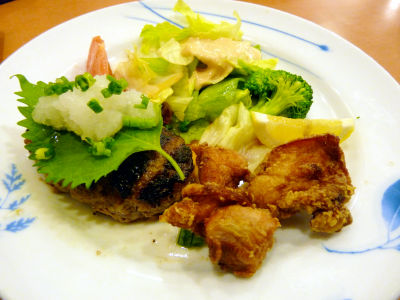 "Demiglas hamburger and shrimp fried" 950 yen.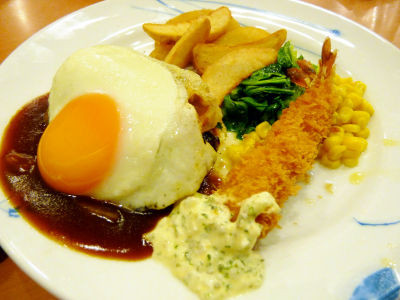 I crushed young yolks and put them on hamburger and eat it delicious.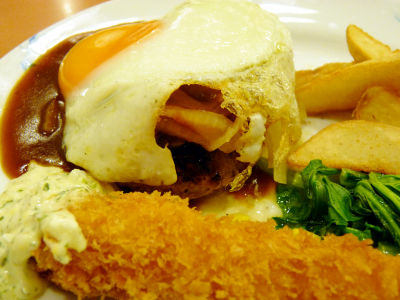 Among nine kinds of hamburger steaks, it was a product that got a feeling of fullness because "Big Hamburger Mountain 2009" can still be eaten as much as you think about the volume. In the balance of taste I feel that "avocado hamburger balance vegetable tailoring" was superior in that it can enjoy both meat and vegetables.

9 exchange aid tickets received.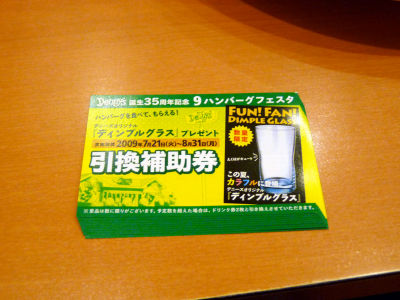 The exchange deadline is August 31 (Monday), but I got it during the day.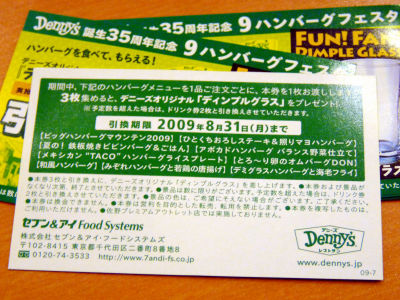 The glass is a bit concave in the middle. This seems to be the same design actually used in Denny's shops.