I tried Matsuya 'Thick sliced Tonteki set meal (Chaliapin sauce)' with sweet and rich chopped onion Chaliapin sauce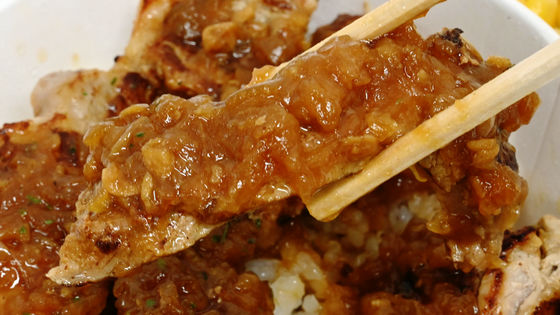 The popular 'thick sliced tonteki set meal' at the beef rice chain Matsuya will be revived with two types of sauces. First of all, from May 4, 2021 (Tuesday), ' Thick sliced tonteki set meal (Chaliapin sauce) ' using onions and garlic has appeared, so I bought it and tried it.

Thick sliced tonteki set meal revival with 2 kinds of sauces! | Matsuya Foods

https://www.matsuyafoods.co.jp/matsuya/news_lp/210504.html
Arrived at Matsuya. There was a banner hanging at the store to inform the revival of the Tonteki set meal. Looking at this, it seems that you can choose between Chaliapin sauce and Tonteki sauce, but first of all, only Chaliapin sauce will be released from May 4, 2021 (Tuesday). Tonteki Sauce will be available on Tuesday, May 11, 2021.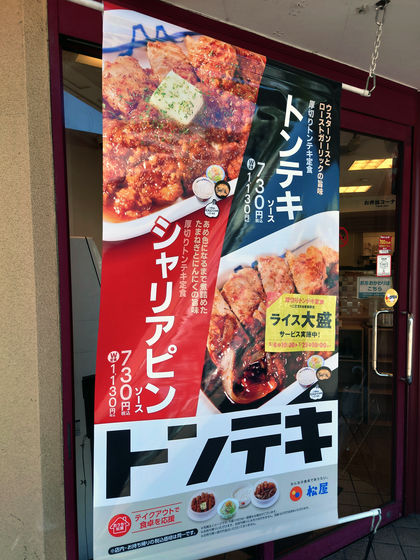 I bought it and brought it home.



The container looks like this. Rice is under the tonteki bowl.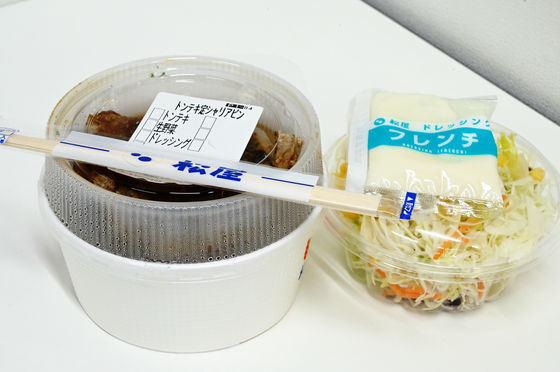 Tonteki with plenty of Chaliapin sauce. Chaliapin sauce is a sauce that uses chopped onions and garlic, and if Matsuya has a reputation for a menu that makes garlic work well, it is no wonder that it is on the regular menu.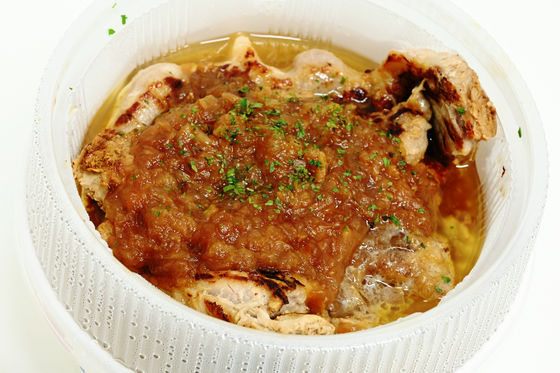 Rice is packed in a bowl even if it is served in a row. In addition, the rice large serving free service is being implemented until 10:00 on May 25th.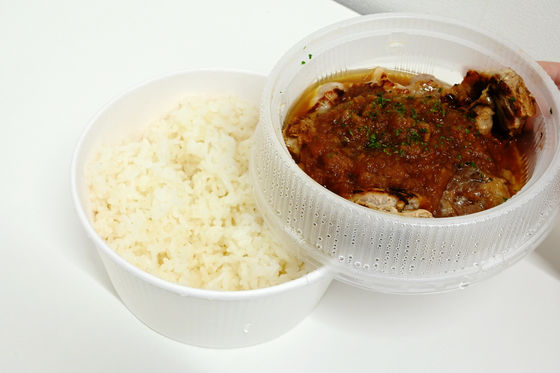 It looks like this when placed on rice. The sauce is the sweetness of boiled onions and the flavor of garlic with butter, which goes well with rice and tonteki. It is a well-balanced dish that does not lose the firm taste of meat and does not erase the taste of meat.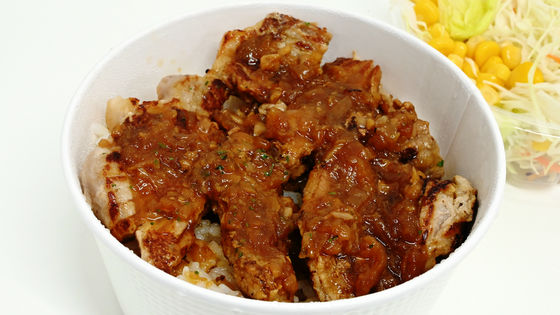 'Thick sliced tonteki set meal (Chaliapin steak)' is 730 yen including tax, and W set meal with double meat is 1130 yen including tax.