Begin anonymous webchat as easy as a click on "ChatPad"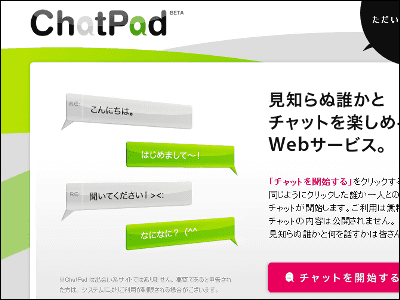 "Chat CGI" seems quite old-fashioned in these days of Web 2.0, where instant messengers and VoIP are dominating the field of communication. But compared with these up-to-date services, chat service are sometimes more convenient whenever you need someone to make conversation.

The only problem with these chat systems is privacy protection and handiness. This "ChatPad" provides absolutely anonymous communication with easy interface, for totally free and no membership required

Read on for detail.

ChatPad | Start with a Click! Chat Service to find someone you've never met.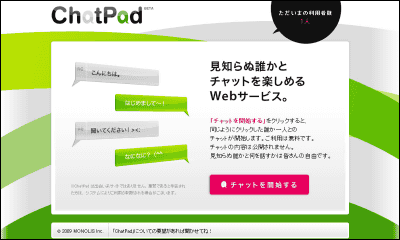 Click on "チャットを開始する(Start System)"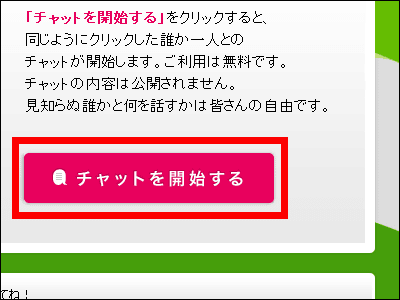 If there are queues, chat begins shortly. If there aren't wait a little while.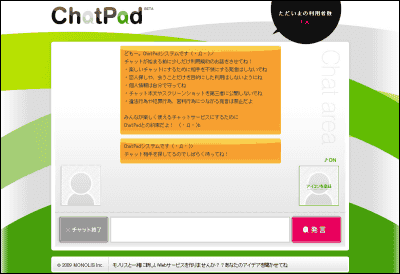 Type your message in the form like this and click "発言(Subscribe)" to send. You can also indicate an icon as your avatar.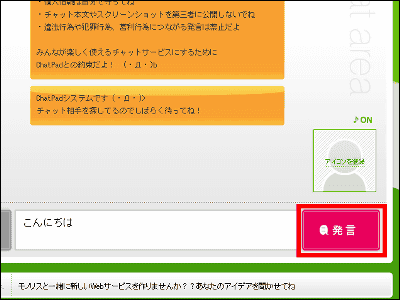 The conversation is shown in balloon like this.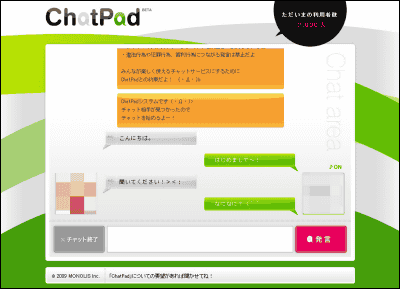 When you want to quit, click on "チャット終了(Quit chat)"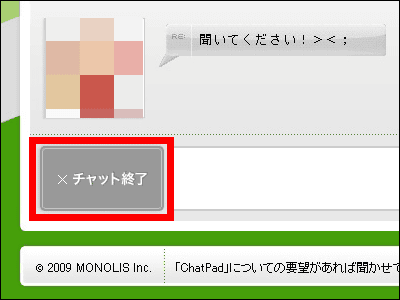 At the first sight, the service seems to be just an ordinary chat system. But it's anonymity is so high, for they don't require any personal information( even your handle name!). It's worth giving a try.

Related Post:
Wanna "talk to" site visitors in real time? Use free "Webchat" service! - GIGAZINE

KOBIAN, the robot with rich and true body expression - GIGAZINE

The Complete Instruction of "KeyHoleTV", the world-wide P2P TV viewer - GIGAZINE