Convenient machine "Paragolfer" that you can enjoy golf even if your lower body is inadequate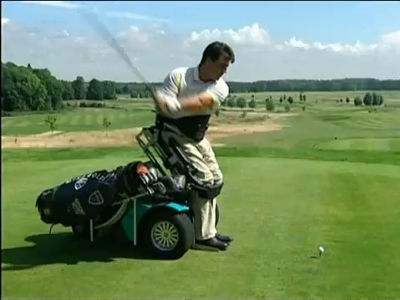 Ryo Ishikawa,Miyazato AiGolf is crowded with more young players and more. It seems that a machine called "Paragolfer" has been developed that makes it possible for people with lower body to enjoy it. Although it seems to be a lucky feeling, it seems to be Ton Demo Mechanism, but it supports the body firmly, and it is a useful machine that can run around in shallow bunkers in peace.

Details are as below.
Parabasetec GmbH - LIFT UP YOUR LIFE: Startseite German
http://www.parabasetec.com/

YouTube - The Parabasetec Paragolfer Machine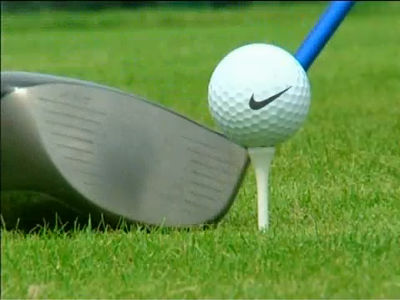 A man who is playing golf, "Paragolfer" is supporting the body.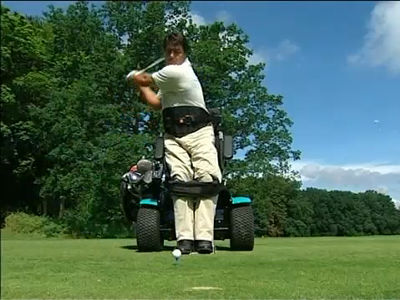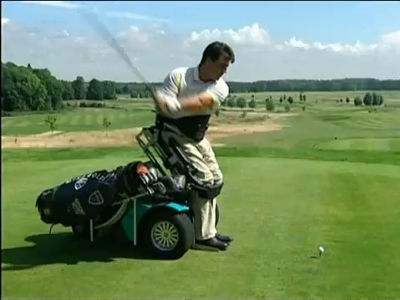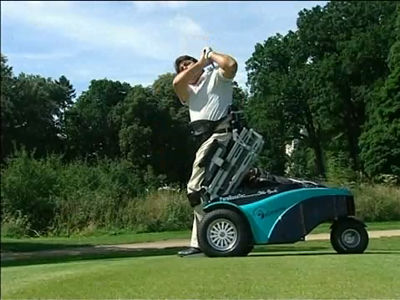 Movement after hitting is also fun.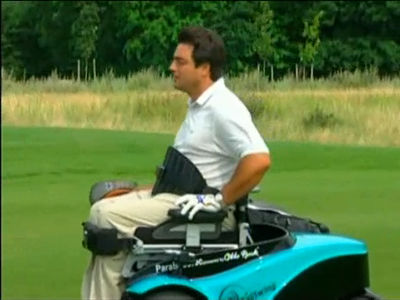 I can even put it in the bunker.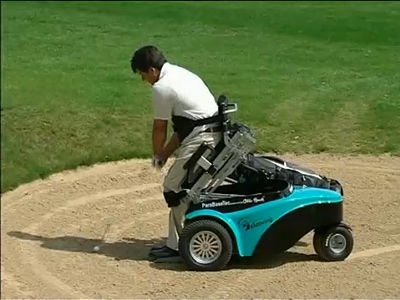 Finally to the green.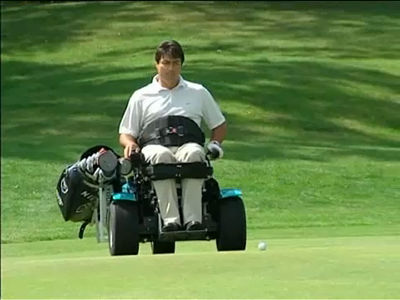 Raise the seat ...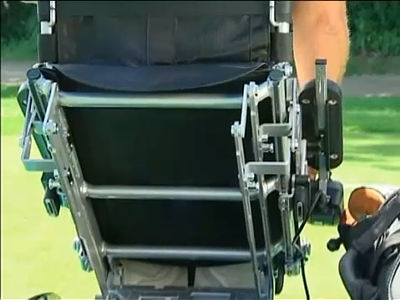 Carefully aim the cup.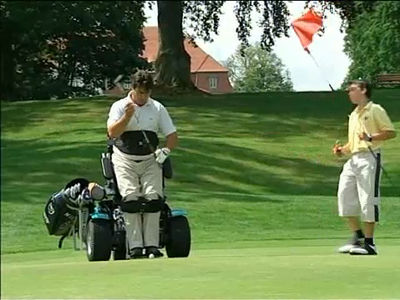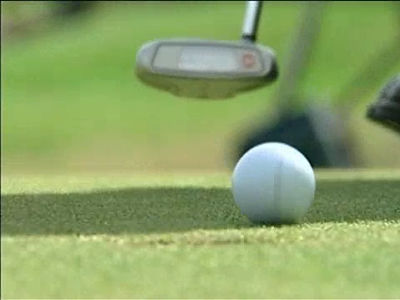 One of the users of Paragolfer, Graham Hunt said that his legs stopped moving three years ago, and he purchased Wii and started playing golf games. However, "Since it sprinkles Wii controller, we thought that golf clubs should be able to swing in the same way" and discovered German-made Paragolfer, now it seems that we are aiming for participation in tournament by disabled people as well is.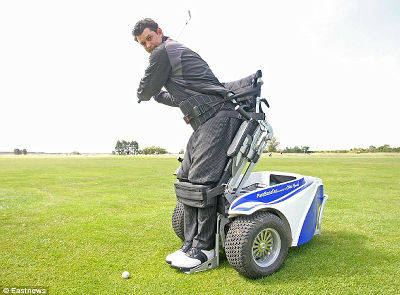 Putting the swing back into things: The £ 10,000 machine which allows man paralysed from waist down to play golf | Mail Online
in Video, Posted by logc_nt