Sony, did you develop a true "Playstation mobile" that united a mobile phone and PSP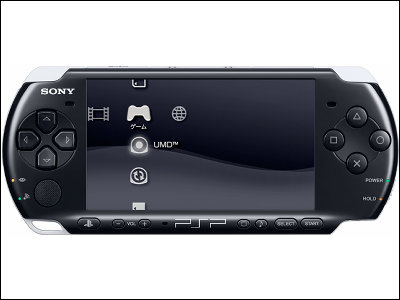 Sony Ericsson of Sony Group's mobile phone companyMobile phone "Aino" that can play PS3 games by using remote playWe announced that we announced in GIGAZINE before, but it became clear that there is a possibility that the true "Playstation mobile" which combined PSP and mobile phones could be released.

Details are as below.
Sony eyes cellphone / game gear hybrid - Nikkei by Reuters: Yahoo! Tech

According to Reuters news agency report, in order to compete with Apple's iPhone and iPod touch, Sony intends to develop a hybrid terminal combining PSP and mobile phone on Saturday, June 27, the Nihon Keizai Shimbun It is said that the company reported.

This is because Sony released "Walkman" as a music player thirty years ago, in recent years it is lagging behind Apple's iPod series and iPhone, so in early July PSP and Sony Ericsson It will set up a project team to develop a new product that combines cell phones.

Incidentally, we currently offer game software to iPhones and iPods, which many manufacturers including Capcom and Square Enix are attracting high popularity, but this threatens the market of portable game machines such as PSP and Nintendo DS It is said to be there.

It is said that Sony's spokesperson refused to comment on the report of Nihon Keizai Shimbun.