"SUPER CUP 1.5-fold curry ramen" and "Dry curry heavy burnt soba" taste review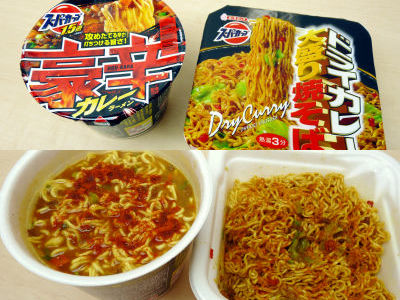 There are various expressions of spicy beyond dry, such as hot, spicy, hot and hot, but on June 22nd (Monday) I joined Aceco's Super Cup 1.5x series "Spicy Curry Ramen". In the package, it is "spicy to attack! Impact to beat" and it seems that it is not as spicy, so I bought it and challenged it.

Also, as a new product limited to FamilyMart, Super Cup's "Dry curry large bowl-serving sobaSince it was on sale, I tried to eat it collectively as it is the same curry line.

Review from below.
Super cup 1.5 times spicy curry ramen | Super Cup | Ace co., Ltd

Dry curry large bowl-serving soba | Product Information | FamilyMart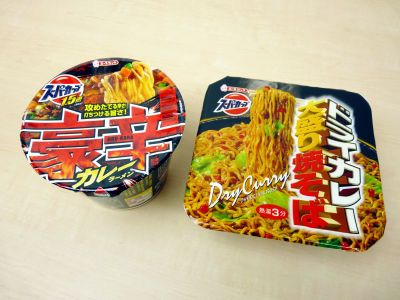 I do not quite understand the meaning of "Australia", but I feel a sense of being different from spicy and so on.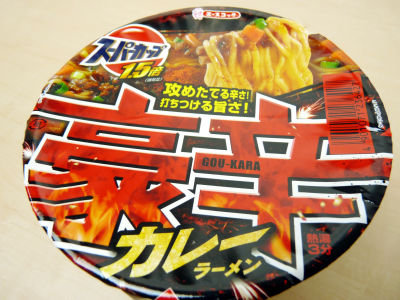 Because it is a super cup, the amount of necessary hot water is 580 ml which is considerably large.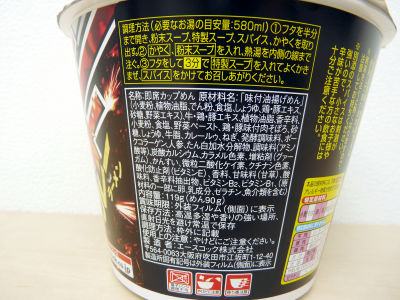 Precautionary notes on attached spices. Is it painful so much ... ?.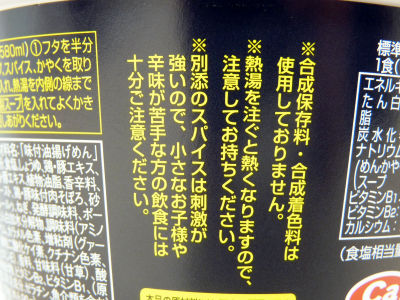 554 kcal per meal.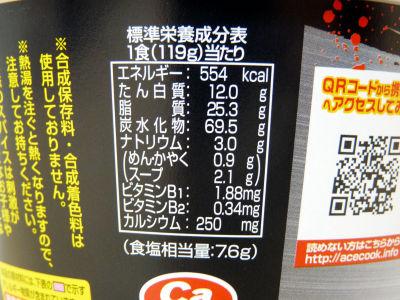 Finely, powder soup, post-special soup, spice 4 bags.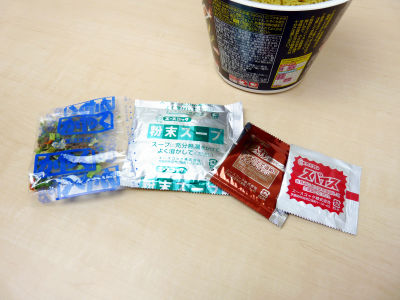 Put the powder soup in quickly.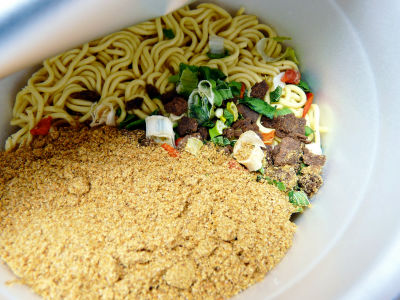 This is "Dry curry large-baked soba". It is not dry.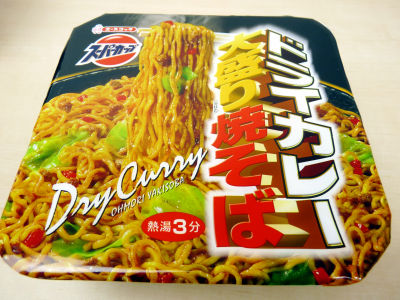 1 meal 699 kcal. The amount of necessary hot water was 620 ml and it was more than the curry ramen before.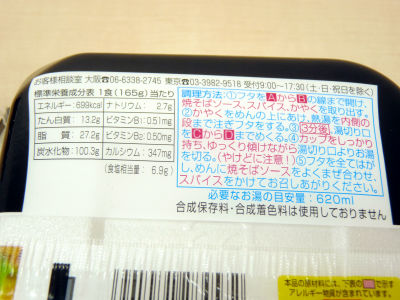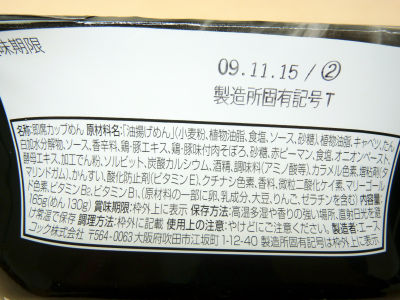 Finally, 3 bags of yakisoba sauce and spice.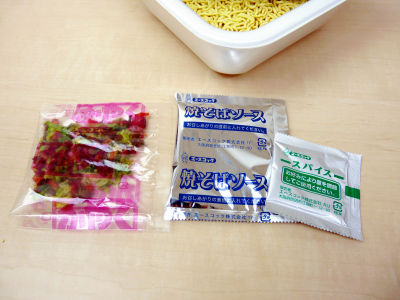 I just put in mind.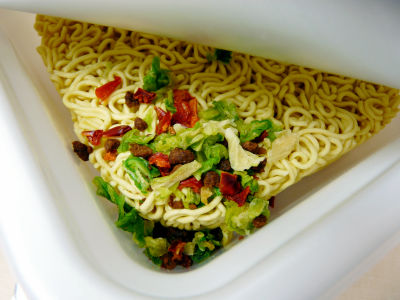 Pour hot water and wait for 3 minutes.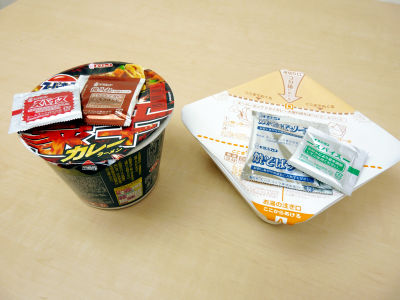 Ramen, baked Soba is curry taste so the room is filled with the smell of curry. I will also add spices here.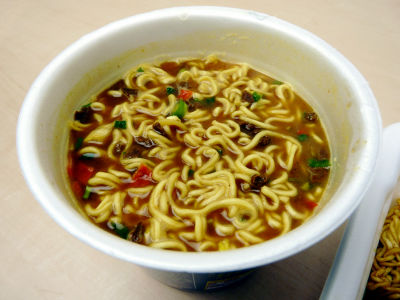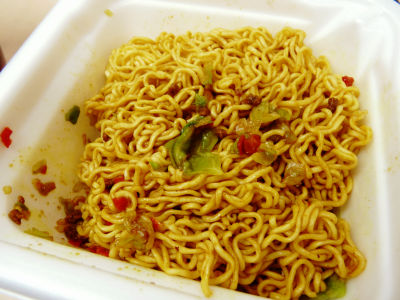 There is only aside as "Australia", the spice of ramen is bright red. The spices of fried noodles are like curry powder.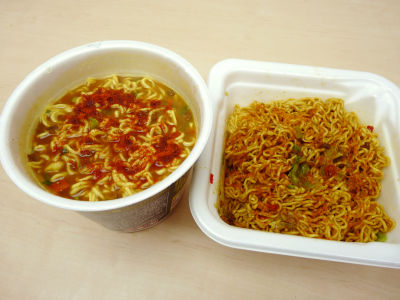 Spicy curry ramen is spicy as it was written about spices. It is enough to know that forehead and back gently brought heat while you are eating in a room with air conditioning, but the whole body will be burning though it is not as bad as it is hot. However, as it is unexpectedly unfamiliar and has a crispy flavor, it feels like I will not draw a tail if I finish eating. Personally I prefer soup to be more and more involved with noodles.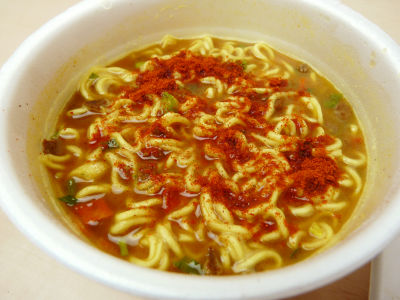 Yakisoba is a kind of fried noodle cooked with curry powder. I do not have the opportunity to eat curry fried soba so much, is it because of the versatility of curry that I can eat without feeling any discomfort. It might be good to increase the ingredients such as potatoes and carrots and try out a bit more curry.