"DEAD OR ALIVE Muso" coming?? Koei Tecmo is to release the game mixing their masterpieces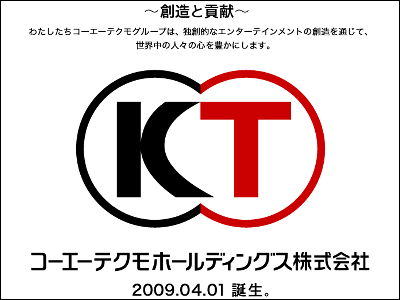 Last September Japanese game manufacturer Tecmo and Koei merged, rejecting game giant Square Enix's friendly buyout offer. Now the new company Koei Tecmo holdings is to release a game combining their prior masterpieces.

Read on for detail.

This is the 2009 summer issue of Nikkei's quarterly stock market report for investors.


Summary on Koei Tecmo Holings says that Koei Tecmo is to release a new game combining their popular titles.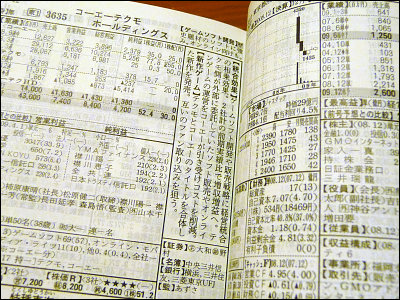 There has been no concrete announcement made, but it's fun to estimate what titles are going to be mixed. Both being long-running manufactures, they got many catching titles. Tecmo got arcade-origin "Ninja Gaiden" series, head-to-head fighting "DEAD OR ALIVE", unique monster breeding game "Monster Rancher" and Koei got historical simulation "Nobunaga's Ambition", their first work on action game "Dynasty Warriors", and totally weird RPG "Opoona". Combining any two of them will make us happy.

Related Post:
SQUARE ENIX Press Conference Report: Acquisition of Eidos known for Tomb Raider - GIGAZINE