About Nintendo, when to release the successor model of "Wii" Comment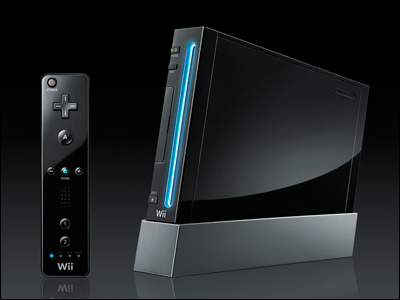 Nintendo's "Wii", which is continuing the breakthrough of battered battles, such as achieving sales of more than 50 million units around the world, Mr. Shigeru Miyamoto of Nintendo commented on the time when its successor model appeared.

Because it is not compatible with Hi-Vision, it is a Wii that makes the screen slightly blurred when played on a high-definition television, but the correspondence to Hi-Vision is also stated.

Details are as below.
Nintendo CEO: Wii care about your heartbeat, but not your iPhone, the recession or free games >> VentureBeat

According to this article, Mr. Shigeru Miyamoto who is a managing director of Nintendo said that the controller using the motion sensor became the industry standard for the "E3" game industry trade show held in Los Angeles in the United States earlier this month It is said that it is a topic of.

This is the result of Sony and Microsoft announcing controllers using motion sensors one after another, Mr. Miyamoto said three years ago the effectiveness of using the motion sensor that we believed to be the controller to the controller It is said that what other companies have acknowledged is a good thing.

In addition, unlike personal computers that decide the development of hardware according to the roadmap for cost and technology, as for the product life cycle, new hardware is not necessary unless it can provide meaningful game to users It is said that it will introduce the successor model of Wii when "something" newly required comes out.

As for the timing of introduction of successor modelAs soon as three yearsIn addition, it says that it may be five or eight years later, and correspondence to Hi-Vision is supposed to be done when Hi-Vision becomes popular all over the world.

In other words, depending on the spread of high-definition television, is there a possibility that successor models corresponding to Hi-Vision will appear ahead of schedule ...?