Sony executives comment on rumors about the new PS3 becoming slim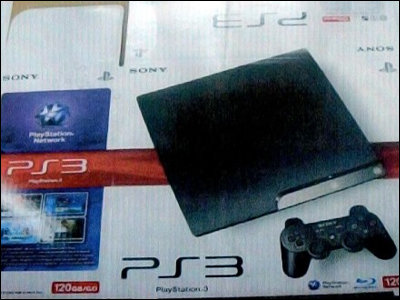 Previously at GIGAZINEA new slim PS3 and a mysterious photo leaked outWe reported, but Sony Computer Entertainment American executives commented.

Thinning and price reduction of PS 3 is a topic that attracts a lot of attention, but what kind of comment will be given on this once?

※ 16: added to 30

Details are as below.
Sony's John Koller talks about PS3 Slim rumors - Ars Technica

According to this article, John Koller, director of Sony Computer Entertainment America's hardware marketing department, commented on rumors about the thin PS3.

Mr. Koller said that although frustrated PS3 will actually be released, even if it is not done, frustration will be accumulated for such rumors, "I will live in a fruitful world with fewer leakage It seems like it is.

Apparently it seems that there are only rumors at the moment, but when will truth become apparent? At "Tokyo Game Show 2008" held last OctoberPS3 of the 80 GB model was officially announcedWill be held on Thursday, September 24 th - 27 th (Sunday) this yearTokyo Game Show 2009But I'm also wondering if any announcement will be held.

· 16:30 postscript
According to the following link, a news site posting a thin PS3 image that is said to have leaked from a law office named Li Mo and Associates in Taiwan "The secret documents and photos of customers are posted and these information I will inform you that there is a high possibility that it was published and posted by illegal means. "

Picture of thin PS3 to the fire of legal threat - GameSpot Japan

By the way, similar documents have been sent to the editorial department of GIGAZINE, is there any relationship with the truth or false rumors ...?