Nintendo is to release Super Mario Brothers' sequel on Wii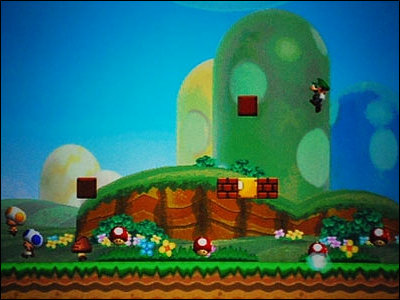 At E3 conference held in Los Angeles, video game giant Nintendo announced to release the sequel to "Super Mario Brothers".

Among all other on-the-edge 3D games, this new Mario adapts traditional 2D style. Good news for you old NES and SNES game fans, isn't it?

Also, 2nd "Super Mario Galaxy" is announced as Nintendo's new lineup.

Read on for detail.

Kotaku - Nintendo Reveals The New Super Mario Bros. Wii - The New Super Mario Bros. Wii

N4G.com : New Mario & Luigi confirmed, called Bowser's Inside Story, coming Fall 2009

Engadget & Joystiq live from Nintendo's E3 2009 keynote

According to the articles above, Nintendo has announced their latest lineup for Wii, including new "Mario". The release will be in autumn 2009.

The gameplay. Authentic 2D style reminds of good-old NES days.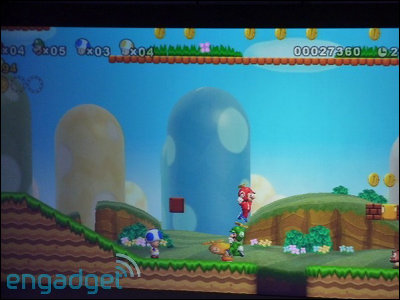 Mario, Luigi and Toads are on the same screen. It seems that Toads are playable too.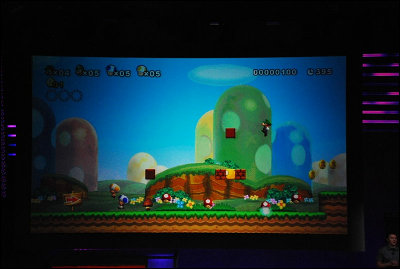 The game will be multi-playable, up to four people.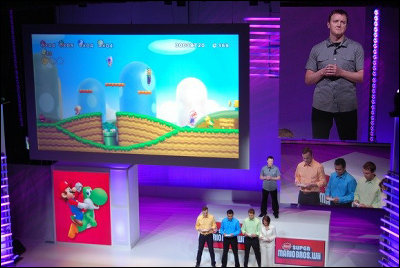 The sequel to "Mario Galaxy" is also prepared, though there's no announcement on concrete schedule.
Kotaku - Mario Galaxy 2 Announced - Super Mario Galaxy 2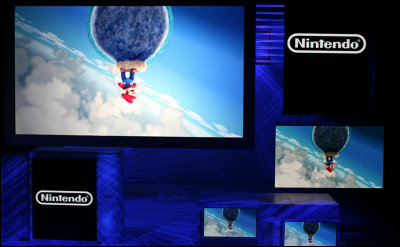 Related Post:
Microsoft unveiled new controller and games for Xbox360 at E3 - GIGAZINE

Final Fantasy 14 Teaser Trailer on the Official Website - GIGAZINE

Return of the Zombie Paradise! Latest Trailer and Pics of "Dead Rising 2" - GIGAZINE

Great waves of new PSP softwares coming, "Metal Gear", "Resident Evil", "Gran Tourismo" and more - GIGAZINE