Yoshida tank's legendary 4 comic manga "Infectious life is in it" animated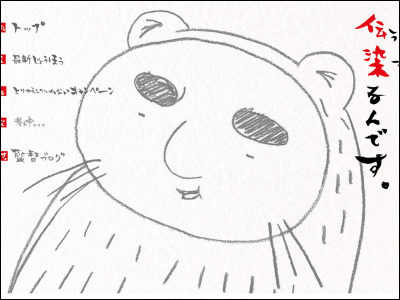 It was serialized from 1989 to 1994 in the Shogakkan's Big Comic Spirits and is known for establishing the genre "Absurdity Gag Manga" that overturned the common sense of cartoons until then, the legendary Yoshida tank original manga manga "It is contagious.It was announced that it will be animated.

In addition to being a ridiculous binding that makes the first volume of the book a mistake as a wrong book, a mistake as a misread book, a cowpea you and a kappa, Mr. Saito of a beetle, a Mitchie of a girl that wishes to conquer the world on earth, what on earth is it Although I do not know Yamazaki, it is the same work that gave me a tremendous impact by the unique world view which characters are too creative, but it seems to be an animation making full use of the original taste.

Details are as below.
This is the official site. Sometimes the character of 'I am infectious' crosses it.
"I am infected." Official website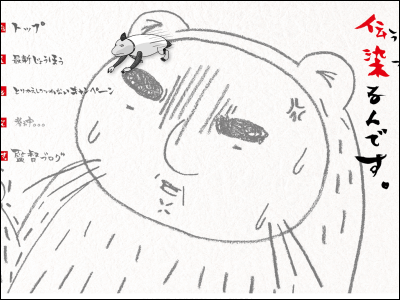 All three volumes are planned, Volume 1 is released August 21 and released for 3 consecutive months. In each volume, 30 minutes of main feature video and bonus footage are recorded, 1 volume includes "3 volume storage BOX" drawing down Yoshida tank only for first time production, "noteprint notes" As the original commentator Yoshida Tank appears in the audio commentary, making image, cast and staff interview video is recorded. The price is 2940 yen including tax.

The jacket of each volume is like this.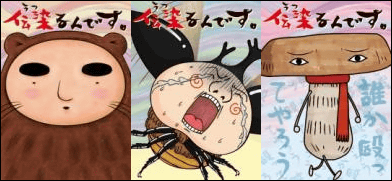 A promotion video that can already see the contents of animation a little can be released.
YouTube - The original Yoshida tank "I am infected with you." Animation decided!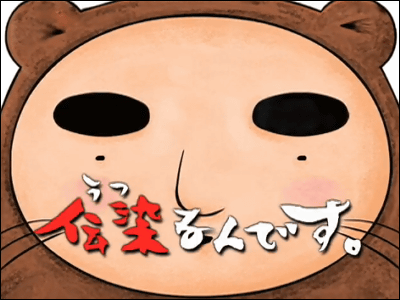 Yoshida tank, move!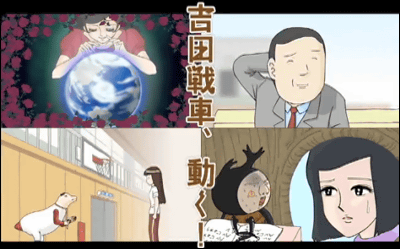 It seems that the original is faithfully reproduced.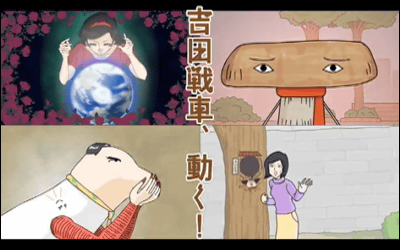 "Shiitake" adds assault to dislike mushrooms. I always wind up a muffler.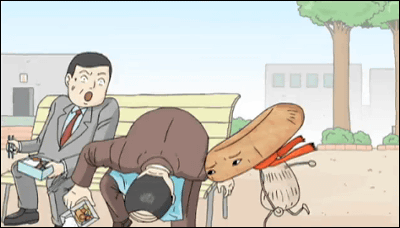 A new series of Yoshida tanks will be started on May 25 from "Big Comic Spirits".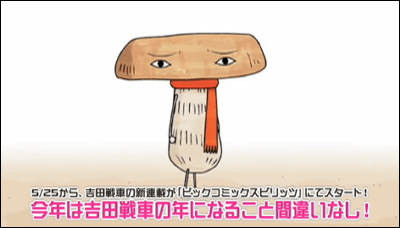 Mr. Saito ...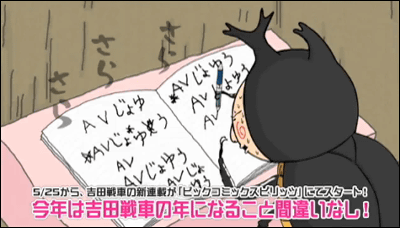 It seems that a campaign in which "something" is hit by a lottery for all three-volume purchasers is also done.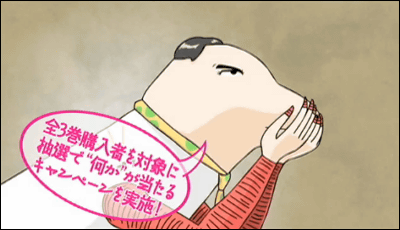 In addition, as an animation, "episode that I wanted to say that this is irrevocable ...!" As a "campaign that can not be repeated" is being recruited, the episode chosen as the grand prix is ​​DVD 3 It is said to be recorded as privilege video.