Animation broadcasted at WOWOW "Shinriki Hun / GHOST HOUND" first appearance of terrestrial wave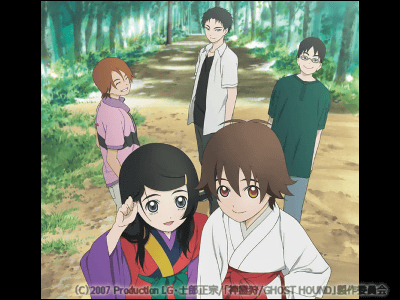 Production I.G 20th anniversary commemorative work broadcasted in the scramble frame of WOWOW from October 2007Himari Hun / GHOST HOUND"TV Saitama's"AnimamaIt was decided to be broadcast in the frame.

Anim Tama is now broadcast on BS-iAIRIt is also broadcasting terrestrial broadcasting this.

Details are as below.
Ghost Hun / GHOST HOUND | Ghost Hound Official Website

Broadcasting starts on October 2 (Thursday), and it will be broadcast every Thursday from 24:30.

The original is Masamune Shiro of "Ghost in the Shell", Mr. Shiro said "The project" Ghost Hound "which had abandoned production because there was no technology to describe the image to myself was" handed down by Production IG " "And it is animated. I would like to look forward to seeing how the characters brought into life by the production staff grow and develop stories. I'm giving a comment saying.

Key visual is like this.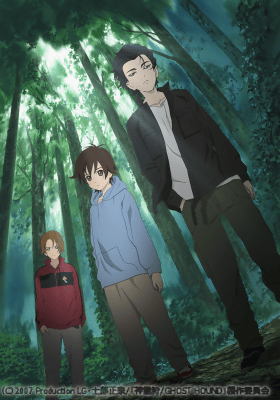 The story is


Three junior high school students living in rural small towns, Taro Komori, Nobu Ogami, Masayuki Nakajima had a past which they could not erase respectively. Such people can come and go to a different world different from , and knowing where connects by adventure there.

something like.

Taro Komori is Kenji Ono, Nobuyoshi Ogami is Hoshi Soichiro, Nakajima Masayuki is a Fukuyama Jun and has become the only shinjin daughter of the local Kameiwa Shrine · Akiko Yajima in role of Komu Kusu.

The final volume volume 8 of the DVD is released on September 17. The first luxury benefits are special CDs and scenario collections containing drama "Hero's Comments", booklets, storage special case, and the price is 7350 yen including tax. The selling source is Pony Canyon.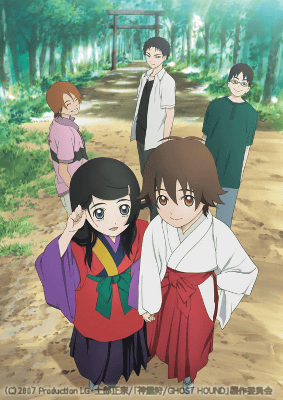 Even in Kansai "Animation Daiki!Although it may be seen if the frame like the resurrection is seen, it seems to be slightly severe at present.

© 2007 Production I. G · Masamune Masamune / "God Hunting / GHOST HOUND" Production Committee
in Anime, Posted by logc_nt