The oldest woman in the world who has never taken medicine, died at the age of 130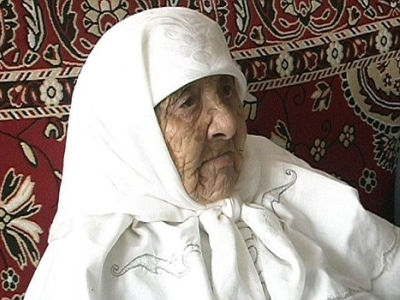 A 130 - year - old woman in Kazakhstan who is thought to have been the oldest in the world has died. Her family was not so affluent, the house was narrowed by a lot of people, so the government gave a home, but the back of the new house had slipped his legs and it hurt and the waist did not recover She said that she died.

Details are as below.
'World's oldest woman' dies at 130 ... after slipping in bathroom of new flat she was given to celebrate her age | Mail Online

Sakhan Dosova 's age was revealed after the census of Karaganda City was held. It seems that he was already 47 years old in a survey conducted by Stalin as of 1926. Sakhan's birthday was March 27th, 1879.Rentaro TakiYaNagai KazeIt was the same birth year as.

Sakhan's identification card in Kazakhstan.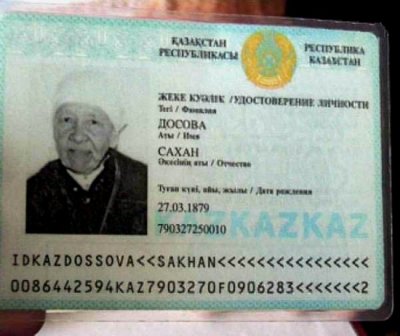 A picture of Sakhan taken in March 2009.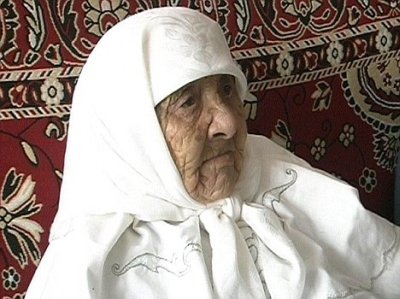 In an interview held in March, he said that he had "never drunk medicine so far, but he got his mother spelled his grandmother even if he got sick." After her age was revealed, a lot of people celebrating her appeared, and it seems that a new house was also given from the city.

Edna Parker of the United States is 114 years old who is officially recorded as the oldest in the world now. There were also voices saying that it was false because the record was over 16 years old, but it seems that Kazakhstan's democratists claimed that there was reliable evidence. Ultimately, the accurate age confirmation by international organizations was not made in time, Sakhan became a person who did not return.
in Note, Posted by darkhorse_log