I went to the chef's "Patissier · S · Koyama" who made the "Oyama Roll", which is No. 1 in the TV Champion Taste Division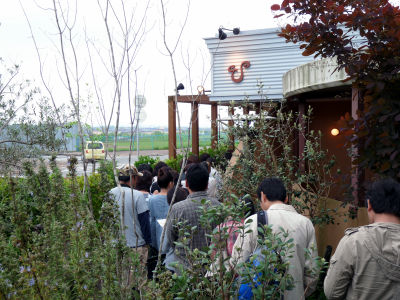 Popular program that was broadcasted on TV Tokyo series "TV Champion"We got a good result many times at the cake craftsmen's championships, and in the Grand Champion Games held in Paris in 2001, Mr. Susumu Oyama received the 1st ranking of the taste category in the first round and the final. "Oyama Roll" born in this program is an extremely popular roll cake that the reservation has entered two months ahead despite not delivering because the shape of the fabric collapses.

I thought that I wanted to eat this "Koyama Roll" somehow, but Koyama chef's store "Patissier S Koyama"It turns out that it is around the end of July that you can get it even if you make a reservation. I was wondering if there was only 2 months gaming and getting it, I heard that there was a release on that day so I actually decided to go to a store in Mita city and buy it. I was prepared for the time being because I heard the information that the queue is available in the shop, but I was surprised by the success of more than I thought.

Details are as below.
Hyogo Prefecture Sanda City has Patissier S Koyama. Even with Google Maps, if you increase the magnification, the location is shown properly. As you zoom out, you can see it but it is in the new town of Mita, the nearest station isKobe Electric RailwayWoody Town Central Station on the park city line, Hiro Fukuchiyama line is at Hiroko station, but Shinmota station is convenient because there is a bus.

View Larger Map

Many people seem to be coming by car, and three parking lots are prepared. Opening is at 10 o'clock, and we arrived at 9 o'clock at this time, but the first parking lot is almost empty already.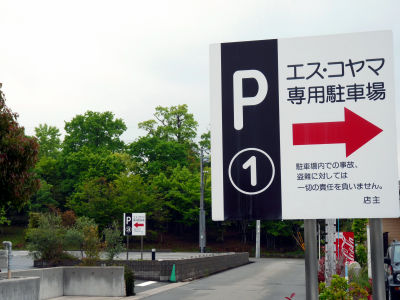 This is the 1st parking lot. It is the building of S · Koyama that is visible in the back, including confectionery classrooms and bakeries.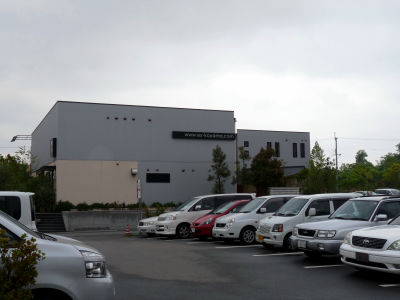 This is a shop. It is still before the opening ... ...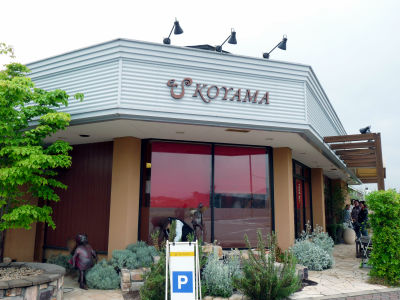 Customers are already lined up.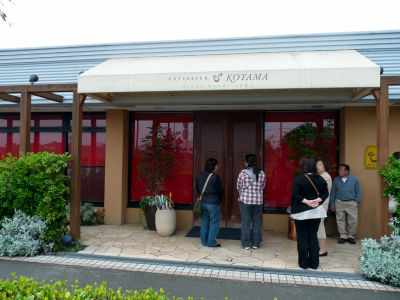 Some people came from relatively neighboring areas such as Kasai City and Nishiwaki City, but also people who flew high speeds from Quanzhou and Kyoto etc.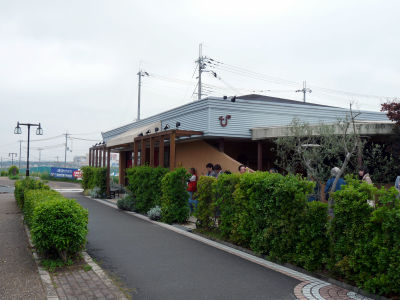 The back of the queue was connected to the parking lot.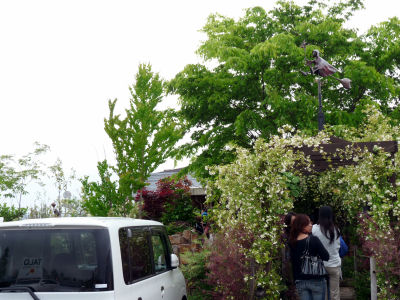 Inside of the shop is divided into space to sell Oyama roll and raw cake and space to sell Baumkuchen and baked goods, and rows that are lined up rows are rows that buy Oyama Roll. People who buy only Baumkuchen and baked goods are admitted from the exit here and are OK.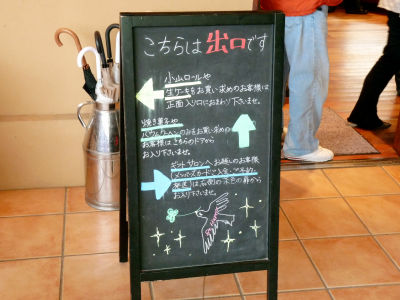 Opening. There are people in charge, and when we enter the store we will give you a numbered ticket after asking how many Oyama rolls will be purchased. People who only purchase Koyama Roll will complete the checkout at the cash register as it is, they will come to pick up at the time when the cake is baked, and those who purchase other cakes also will go to the store with a ceremonial ticket.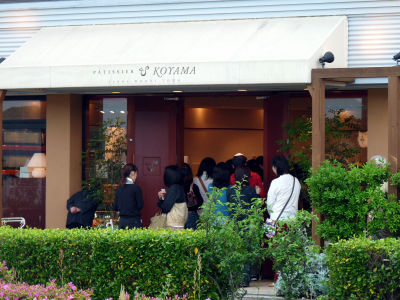 As a cake shop, of course there are many cakes besides Koyama Roll.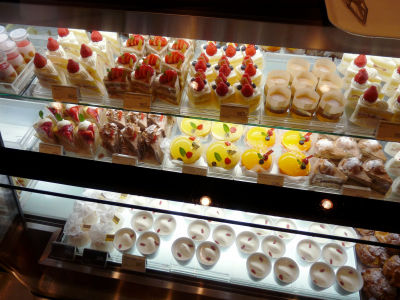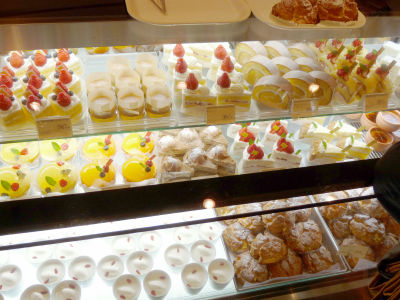 A staple of cake, a strawberry shortcake.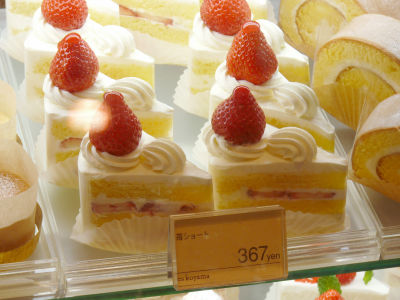 There are also rolling cakes and puddings that are not Oyama Roll.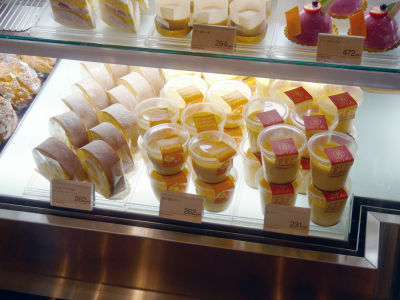 This is a cake of the hall.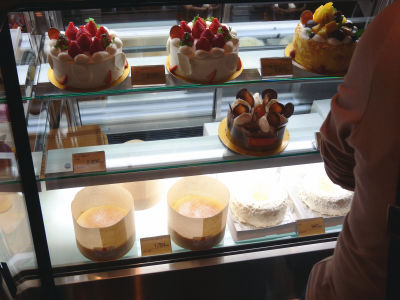 There is also a cake for Mother's Day only. Limited to 20 units.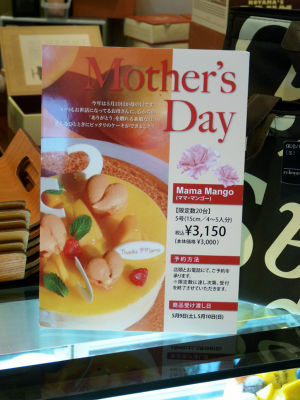 Clerks are big because customers come from behind afterwards.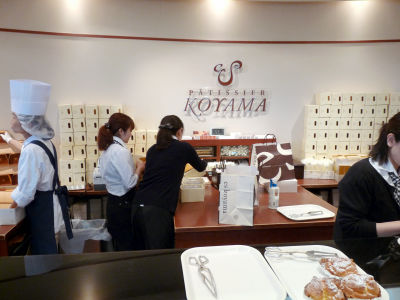 It is still 13 minutes to open at this time. Tough thing already being chased by packaging ....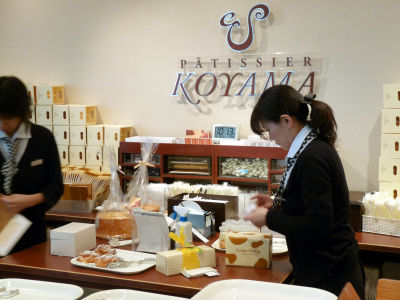 Baumkuchen, a popular product alongside Koyama Roll. Here was also a short queue was made.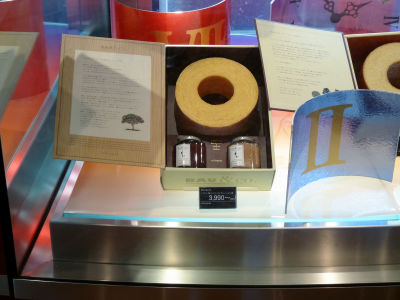 You can see Baumkuchen burning from inside the store.


Koyama Roll can order up to 10 people per person, and if you get a numbered ticket at the same time as opening at 10 o'clock, the baking will be at 10:30. From there it is in increments of 15 minutes, the slowest time is until 17:45. You can receive it at any time if it is later than the time stated on the numbered ticket. If you live in the neighborhood you can buy it in the morning and come to pick up in the evening, but it is a bit tough as you have to wait when coming from afar. I got time to pick up, so I decided to go around a bit.

I got a numbered ticket and went outside the store, but the queue grew.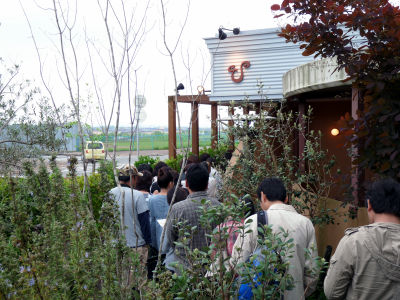 In front of the shopShinki BusThere is a "Yurinokunita Post Office" bus stop.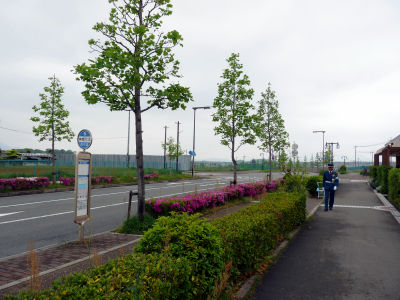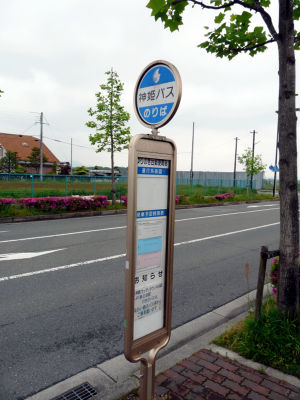 A stop opposite the road. To get to the station take the train from here.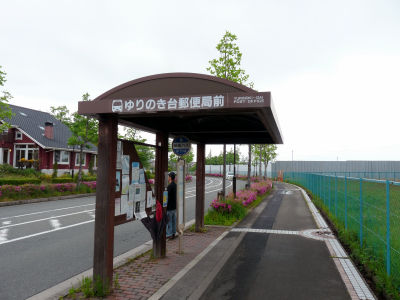 If it is Saturdays and Sundays, buses are about two in one hour.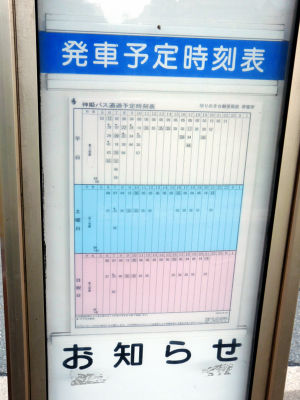 The bus bound for Shin-Sada station just came.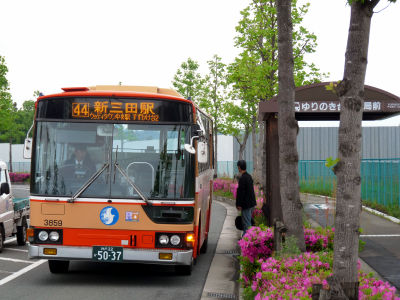 The surroundings of the store are "Hokusaido Mita Woody Town"It was scheduled to be recruited from late May as a result.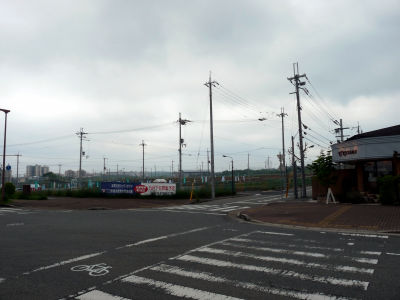 When you go to the front of the shop, you can see a little baked cake.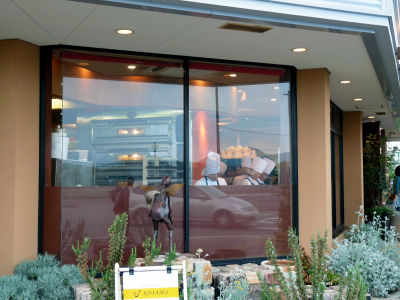 This is behind the store.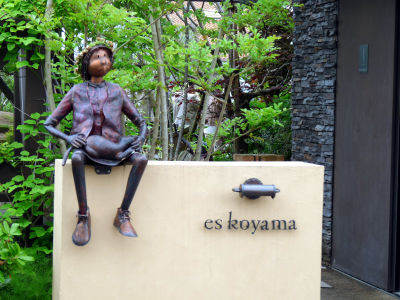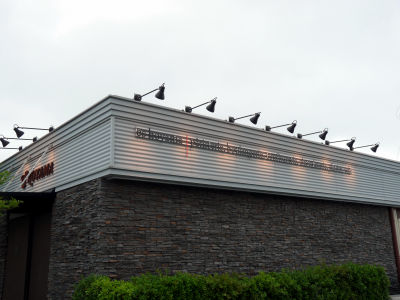 Not only cake shop, bakeries and ice cream workshops are deploying.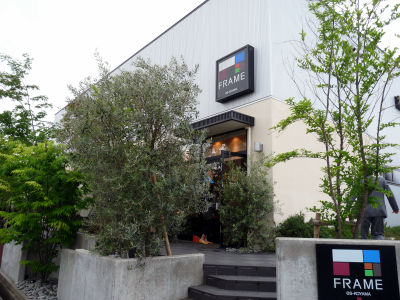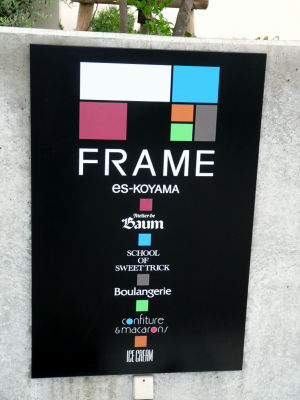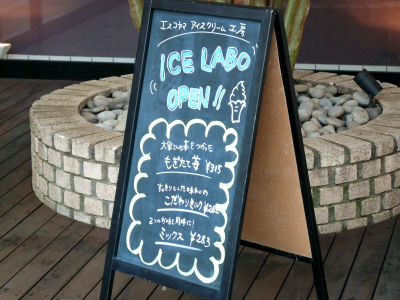 MacaroonIt is slippery.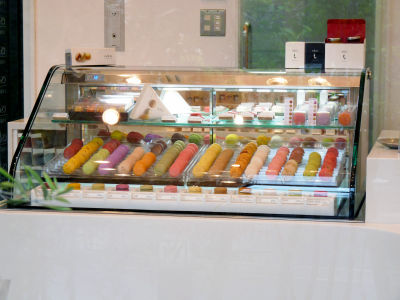 Is it jam or sauce or something?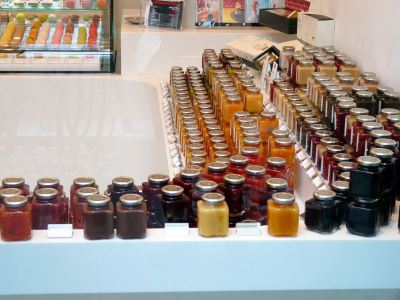 There were lots of unusual breads, but this time I bought a lot of cakes so I bought them off.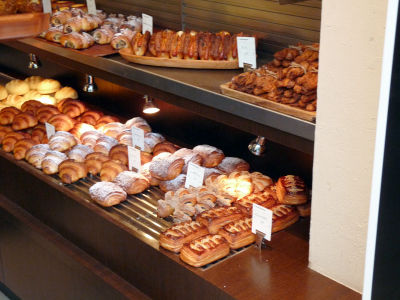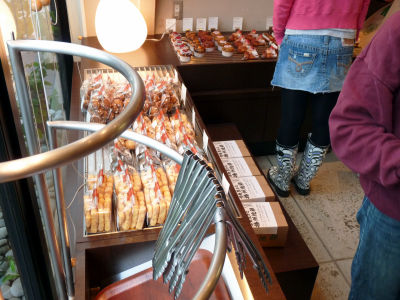 Next to that is Chocolat specialty store and cafe space.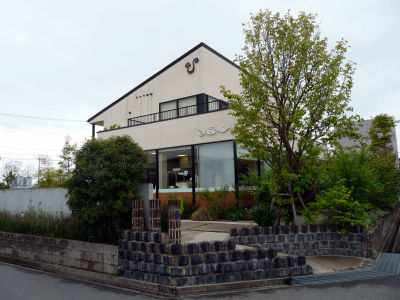 With that, I got a baked Oyama roll and went home on the safe driving so that the cake will not collapse.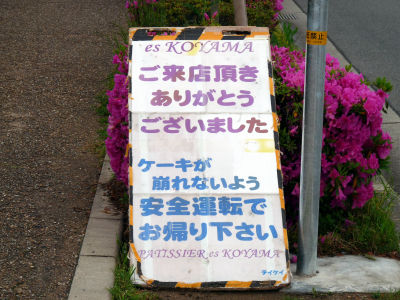 Taste section is from the following.

A popular roll cake that is not readily available "Oyama Roll" and "Baumkuchen" Taste Review - GIGAZINE