I went to Kyobashi in search of Mr. Donut's "Fluffy Mont Blanc"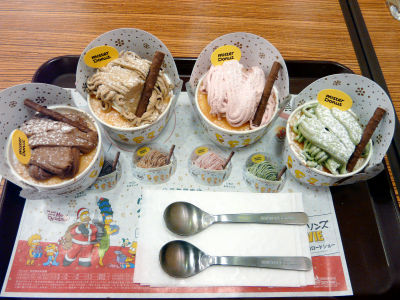 From November 21 (Wednesday), 4 items (chocolate & whip, malon & whip, strawberry & whip, green tea & whipped) new products are released on Mr. Donut with Fuwafu Mont Blanc. As usual I went to eat this, but at the closest Mister Donut this product was already sold out. Since there is no choice, I called the next Mr. Donut's store next time and heard it, sold out there as well. The time came around 22 o'clock, some places already closed closed due to the store, there was no choice but to go to the Kyobashi Coms Garden.

So fluffy Mont Blanc that is extremely popular, is it just worth the popularity?

Details are as below.
Fukushima shop,Noda ShopSold out at 22 o'clock. There is not a good shop around Umeda,Kyobashi Com's Garden ShopMove from checking inventory by phone to. The entrance time is 22:21. It was good at a shop open until 23 o'clock.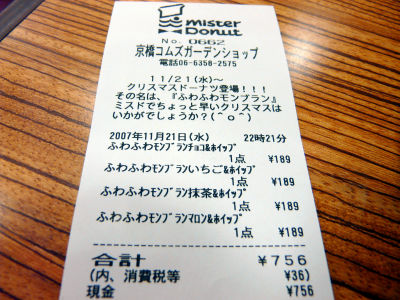 I arranged fluffy Montblanc immediately. Chocolate & Whip from the left, Maron & Whip, Strawberry & Whip, Matcha & Whip. EachTwigIt looks like a little chocolate but it was not a twig.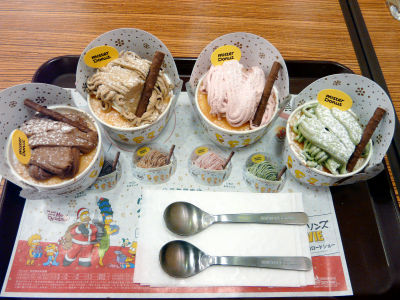 Chocolat & Whip. It seems that chunks of melted chocolate are on top of it.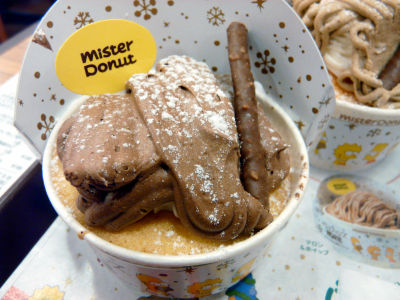 Maron & whip is still the best Mont Blanc.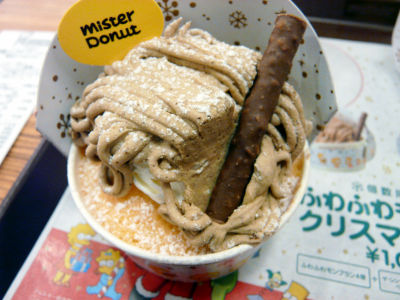 Ichigo & Whip.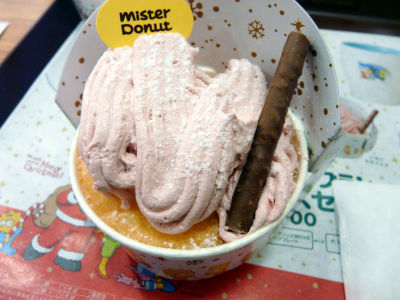 Matcha & Whip.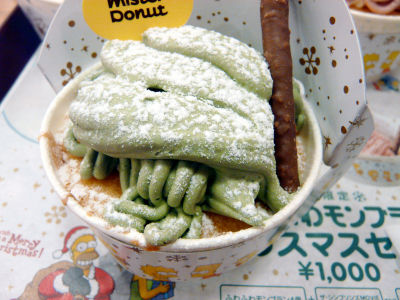 There is a whipping cream under the structure such as chocolate and malon, the bottom is like a cupcake. There are plenty of custard cream in the cake.



You should not eat picks.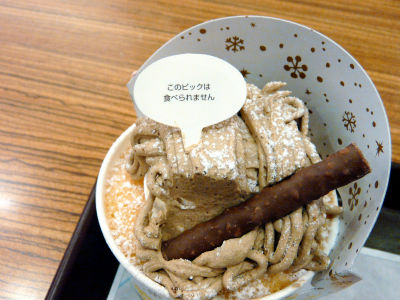 As a taste, Maron & Whip is close to Mont Blanc which is basic and can be eaten with peace. Chocolate & whipped also has a strong sweetness, but it is a good feeling to have a chocolate taste and custard cream match. On the other hand, strawberries & whips taste like a strawberry jam, sticky sweetness. Matcha & whip are slightly dusty, sweet like cheap sweets. Although they are all the same 189 yen, the former two are satisfied satisfactorily at this price, or it seems that it can not be helped even if it is given a slightly higher value, while the latter two want to request improvement.

In addition, it is quite sweet compared with other desserts even if you tastily delicious malon & whip, so we recommend drinks ordered when you eat this, not too sweet like straight tea.

When I finished eating, the interior of the store was already rattling.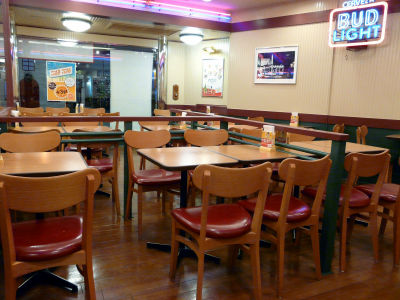 The ladies were buying souvenirs for the house or donuts.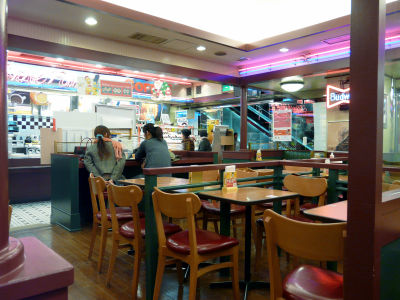 Handwritten notice on the table of the store. The expression of Homer is using it.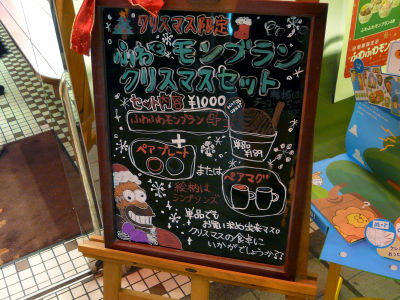 Mister Donuts Kyobashi Com's Garden Shop. thank you for helping me.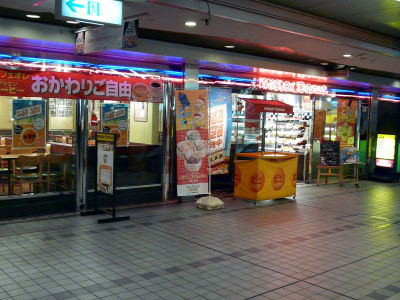 A house that was decorated in Combs garden. Is it for Christmas?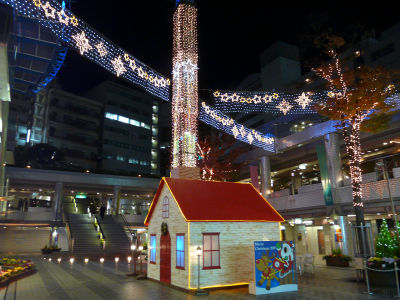 There was no courage to wear a face on this.