83-year-old grandma girls yoga master who can freely set a difficult pose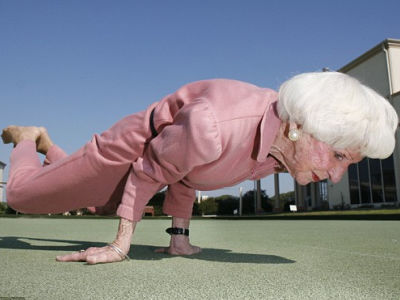 It is said that there is a grandma who is an instructor who spreads the wonder of yoga to the world while being aged 83 years old. It seems that a pose with a high degree of difficulty is also decided, and beautiful posing appearance can be seen in the photograph.

Details are as below.
The yoga supergran who can still bend over backwards at the age of 83 | Mail Online

Bette Calman, who lives in Australia, said that her hair set with a pearl earring and an elegant old lady have an atmosphere, but he is teaching yoga for 40 years and maintaining a supple body like rubber.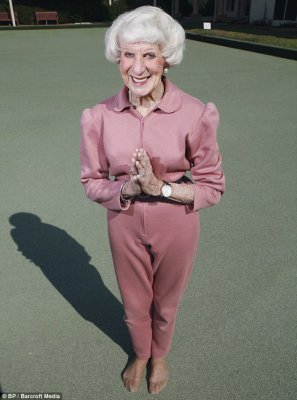 Bette takes a pose of a peacock called a high degree of difficulty.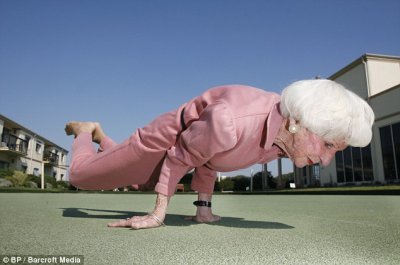 Keep your body alone with both hands.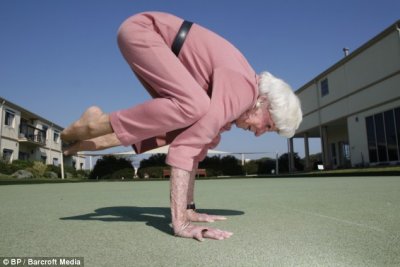 Bette seems to be teaching at 11 yoga schools in a week.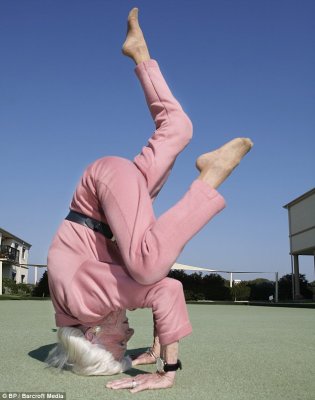 "Anyone can do it as long as you keep on trying hard and I can do better now 50 years ago," Bette says. It seems that stretch is healthy and 3 yoga books are written to treat arthritis.
in Note, Posted by darkhorse_log