Oracle bought Sun, completed this summer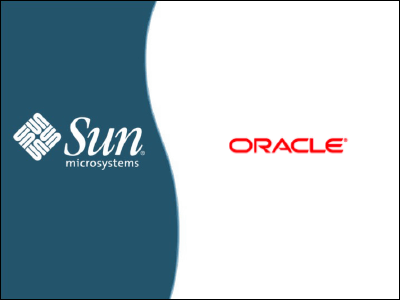 About two weeks ago IBM and HP were working towards the acquisition of Sun, but what ultimately bought it was Oracle. The price per share is 9.50 dollars (about 936 yen), Sun has unanimously approved this sale and purchase, and the acquisition is scheduled to be completed this summer. Ultimately, it is expected to reach 7.4 billion dollars (about 729.4 billion yen) against the number of shares issued, and 5.6 billion dollars (about 551 billion yen) when deducting Sun debt.

By the way, Sun now has 30,000 employees, with 47,000 customers in 160 countries, annual sales of 13 billion dollars (about 1.8 trillion yen). On the other hand, the number of current employees of Oracle who acquired Sun is 86,500, and customers seem to have 320,000 companies in 145 countries and annual sales of 24 billion dollars (about 2 trillion 365.6 billion yen).

About Java, Solaris, MySQL, etc. I'm wondering what will happen in the future, please see below for details.
Oracle and Sun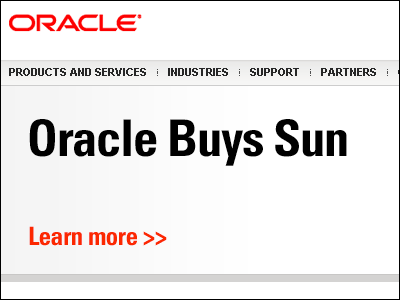 Media Kit: Oracle to Acquire Sun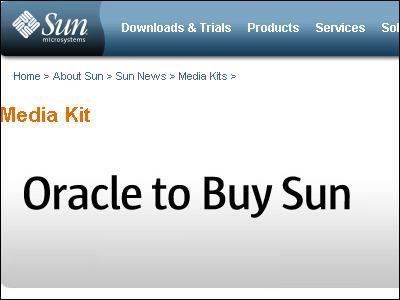 Sun and Oracle

Oracle to Buy Sun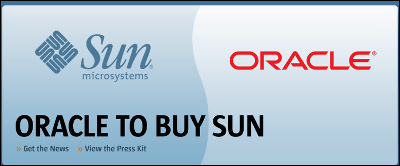 This was announced on 20th April 2009 in local time, Oracle announced that it had signed an agreement to acquire Sun Microsystems (Sun) Until this acquisition is completed each company He said that he will continue to operate independently.

Also, Oracle CEO Larry Ellison says "After the acquisition of Sun, companies that include the industry's best enterprise software and core computing systems will be completed".

In addition, it is said that customers of each company adjust to make something not necessary for this integration, this integration will increase system performance, reliability and security, lower system integration costs, Will be profitable, particularly as Sun's Java and Solaris are two important software assets, and it is said that Oracle will provide essential long-term strategic customer benefits to Oracle.

In addition, Oracle is planning to further optimize its database software for high-end functions of Solaris, and it will specialize in server and storage business. MySQL is supposed to be one of the editions of existing database products such as Oracle Database 11g, TimesTen and Berkeley DB.

In addition, we continue to invest in Java, guarantee ongoing development, pursue better performance and reliability, manageability for the combination of Solaris and Oracle, to protect large customers for SPARC We will continue investing in it, expanding the business scope of Oracle and extending it to servers and storage.

That means that the evolution of further development of MySQL towards enterprise use will no longer be evolved and it will seem that in the future the division of division that makes such applications use Oracle will become clearer in future.