We've found a Smiley Panapp! with Eyebrows!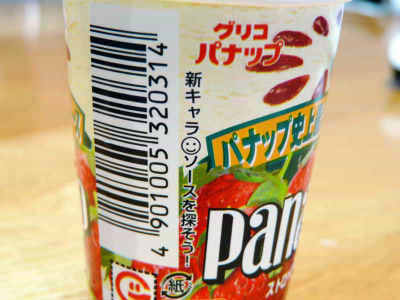 Ezaki Glico's Panapp is one of the most popular brand of ice creams in Japan, which comes in a tall paper cup with fruit jelly penetrating through vanilla flavoured ice cream.

Sometimes, if you're lucky, the fruit jelly comes in smiley shapes. But this time, we've encountered an even rare "smiley with eyebrows" Panapp.

Pics after the cut!
This is the Panapp.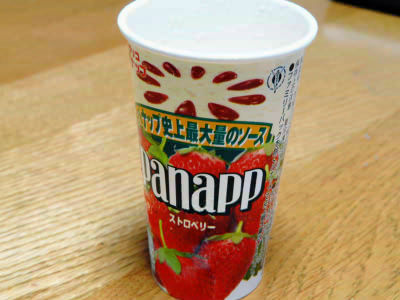 As one of our staff was eating his favourite Panapp as usual, he became aware of the unusual pattern of its fruit sauce. Realizing the Panapp smiling at him, he took pictures.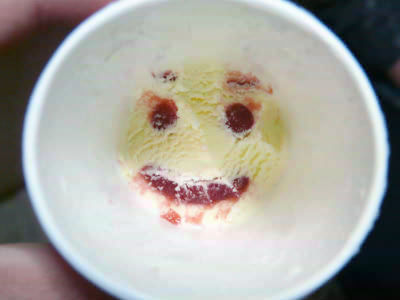 And noticed something different about the smiley. It says "Find new character!" on the package.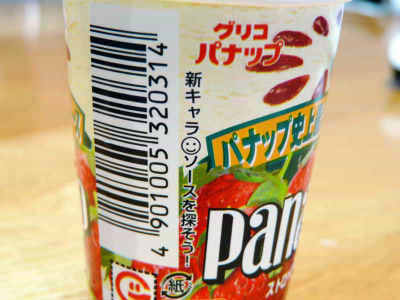 Definitely got eyebrows.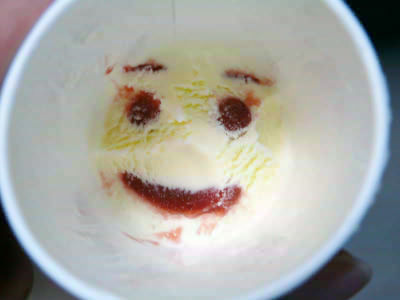 According to Panapp's Official Site, Panapp now contains the largest amount of fruit sauce in its 32 years history, and "Eyebrow Smiley" is the new character introduced this spring.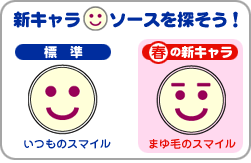 Previous smileys. Kind of spooky.

イミフwwwうはwwwwおkwwww 本当は怖いパナップ