Sukiyatsu downgrades beef bowl and curry, and "Pork bowl" is suspended for sale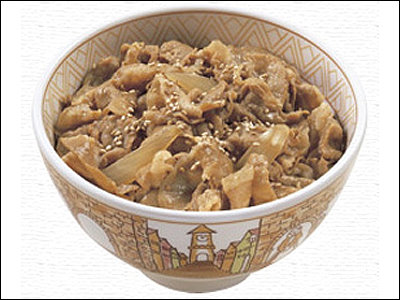 We announced that major beef bowl chain store "Sukiya" will cut down beef bowl and curry.

AndBSE problemIn response to the fact that beef became difficult to procure by 2004, it is said that it will suspend the sale of "pork bowl" introduced in 2004.

(PDF file)Beef bowl and curry also 330 yen The main combination of 'Beef Bowl New Age' appeared at new price

According to this release, Sukiya seems to cut prices of beef bowls (350 yen) and curry (380 yen) from April 23rd to 330 yen. And curry adopting new cardamom spice, pushing out the original umami spicyness to the full, it will become a refreshing new roux.

Catch copy is "delicious 330 yen"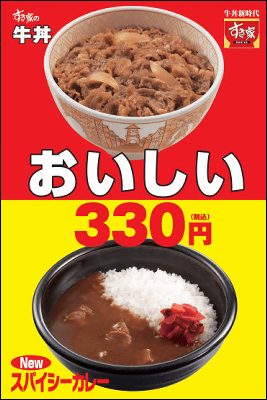 With this price cut, we started a historical role to return to the basics as a beef-d like chain for pork bowls (300yen at the same time) which was launched as an alternative to beef bowl since February 2004 We are selling it as a halt.

It is a pork bowl, which had a different feature from beef bowl, such as being reasonable compared with beef bowl and being matched with toppings such as kimuchi provided by Sukiya, but sales ended I feel a little lonesome to go out.