Huge Nintendo DSi made with Lego according to new color release will be exhibited in New York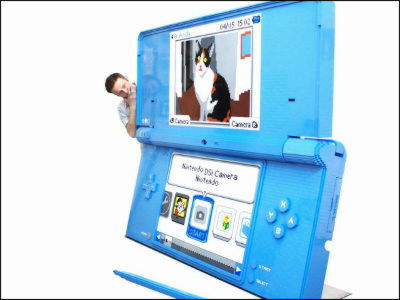 It is said that a huge Nintendo DSi made of Lego was produced and exhibited according to the new color release of Nintendo DSi in New York in the USA. It is a pastel color, unlike the new color which was released this time, but it is made very elaborately and it seems to mistake as a genuine Nintendo DSi from a distance.

Details are from the following.
Sean Kenney - Art with LEGO bricks: Nintendo DSi

This is a huge Nintendo DSi made of Lego. It is very elaborate and it seems I will mistake the real DSi unless a person is standing next to it.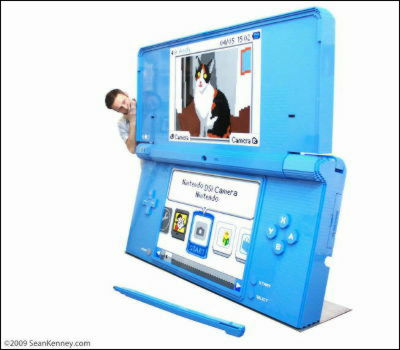 The back is like this.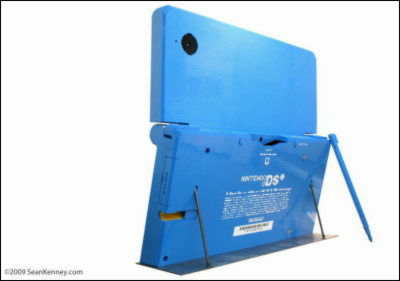 SD card slot on the right side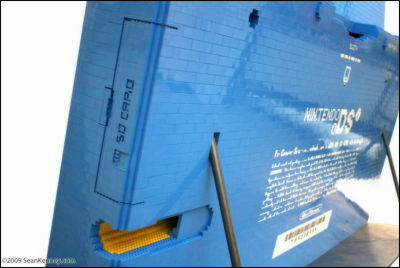 The lamp part at the front left upper part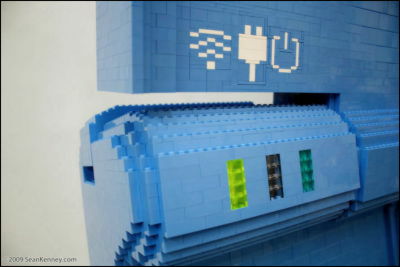 There is also an L · R button and soft insertion section.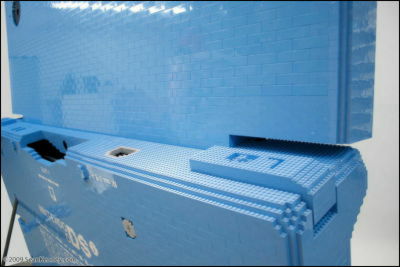 A · B · X · Y button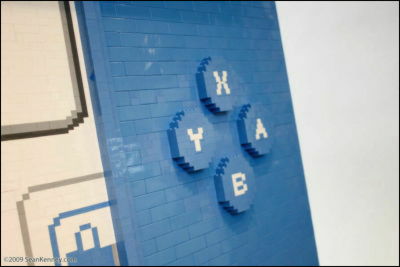 Until the screws in the main body and the touch pen, it is made quite elaborately.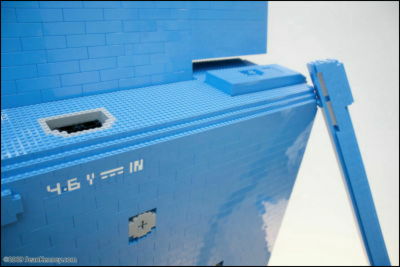 Volume button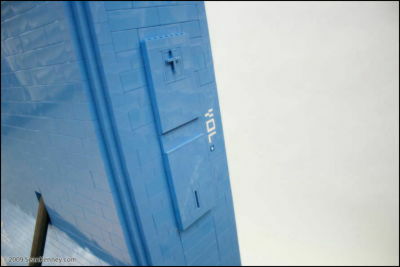 You can see the movie that shows the production process from below.
YouTube - LEGO Nintendo DSi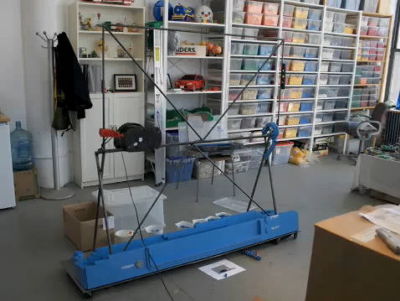 This Lego made Nintendo DSi used 51, 424 Legos, it was said that it was produced over 200 hours. Weighing more than 250 pounds (about 113 kilograms), it does not compare with normal Nintendo DSi. According to the new color release date in the United States (April 5), this Lego DSi was exhibited in New York.

Pictures of when this was actually exhibited in New York.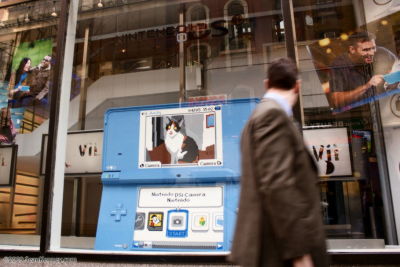 It is rare that a small child takes a picture taking a picture.