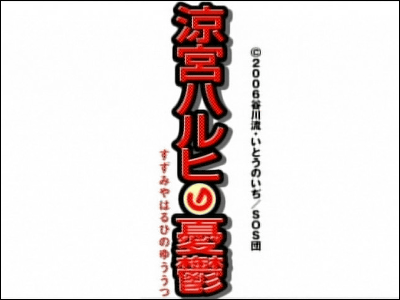 Yes, we are not joking. At last there are NEW episodes of Haruhi Suzumiya!

There had been thousands of rumors about the new "Haruhi" and every anime-related forums on the Internet was filled with the questions and predictions, like "Is it to be re-airing?", "Will that thing be the re-composition like 'Dragon Ball Kai'?", "It's gonna be a total renewal based on 'The Vanishment of Haruhi Suzumiya'" et cetera. Even now, there has been no clear answer to those questions.

And finally from today, Sun Television and Television Saitama starts airing "Haruhi", which gives us the hint of what is going on.

Read on for detail.

(JP)Melancholy of Haruhi Suzumiya Special Fan Site

On the former airing, the order of the episodes was shuffled so they are not lined in chronological order. So if this airing were to follow genuine re-airing of former TV series, the first episode should be "The Adventures of Mikuru Asahina Episode 00". But actually the episode aired today was the "Melancholy of Haruhi Suzumiya 1", which follows the chronological order.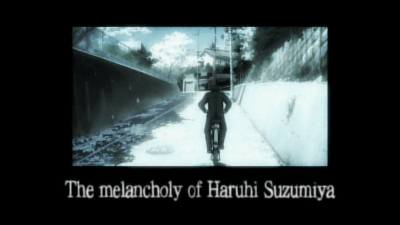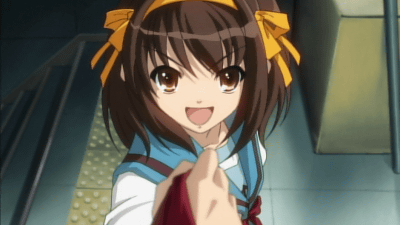 The announcement of the next episode, which usually comes on the end of the airing was cut so we couldn't know which episodes to come next week.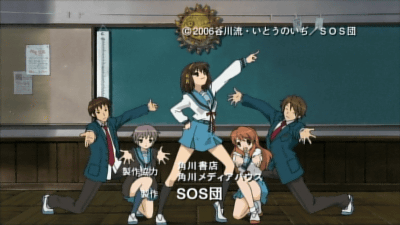 So we phoned Television Saitama for further information. The answer turned out to be an amazing and long-awaited one. "This airing will consists of 28 episodes", which means that it includes 14 new episodes! Banzai!

According to the program table of Sun Television, the re-airing "Spice and Wolf" has "Sai(Re)" mark on its title, but there's "Shin(New)" mark on "Haruhi." The image below is the actual table. Monday from left. "Wolf" is at Tuesday 26:10 and "Haruhi" is at Thursday 24:40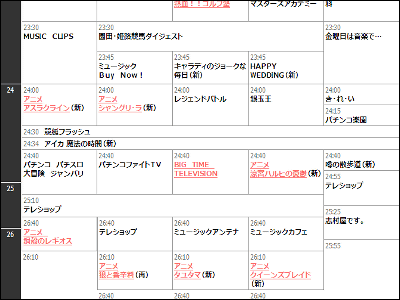 Related Post:
List of New Anime Series launching Spring 2009 - GIGAZINE

Artful Ascii Arts of "Suzumiya Haruhi" and her company. - GIGAZINE

2nd Season of "Melancholy of Haruhi Suzumiya" starting from this April - GIGAZINE

"Melancholy of Haruhi Suzumiya" to start airing "afresh" from this April - GIGAZINE

The inimitable Kickboxer-cum-Cosplayer-cum-Otaku Nagashima "Jien-ots" Yuichiro - GIGAZINE
in Anime, Posted by logc_nt