"Movie version Macross F" started, released shortly after the last round of Macross F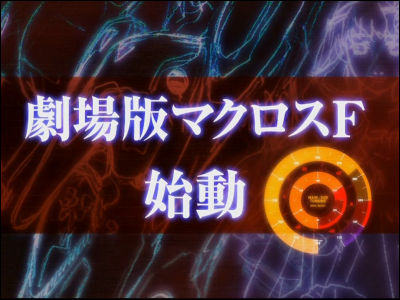 Anime broadcasting on MBS · TBS series "Macross F"Has reached the final round today at MBS, but after the end of the program how the impact shock" Theatrical version Macross F starts "jumped in. In Macross F, the triangle relation between the hero and the double heroine is drawn as the same as the previous series, and the relation between the main character Alto and ranca, Cheryl has been tangled up to the last round, and it is worrisome about what kind of last will be greeted There was not it, but this information was surprising than last in the last round.

Once, the first work of the Macross series "Super Dimension Fortress Macross" was also broadcast as a TV animation and was made into a movie as "Super Dimension Fortress Macross Ai Love · Remember", but what kind of movie will be this time Is it?

Details are as below.
Macross Frontier
http://www.macrossf.com/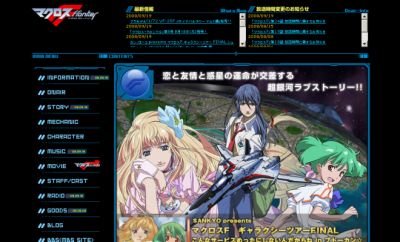 Notice was that there was a notice of the next animation that will be broadcasted from the next week if it is usually after the end of the last round of animation, after the end of Macross F final story "Anatano Oto" broadcasted at MBS There was not it, it was displayed for just a moment where I thought it was slightly different. After that, after Macross F will be the program "Black ButlerThe notice of CM enters.

In addition, although it is supposed to be "memorial movie (theater theater)" made in the work "Super Dimension Fortress Macross love · remember", this time "Theater Macross F" is similar play in the play It is unknown whether it will be made as an extra edition like "Macross 7 Galaxy is Calling Me!", The movie version of "Macross 7", whether it will be made as the last episode or as the last episode.

From Wednesday, November 5, 2008 at Nippon BudokanMacross F Galaxy Tour FINAL This service rarely does it because in Budokan ☆Because it is scheduled, there may be some announcement there.