AOU 2009 Amusement Exposition begins: Table of all related articles

From today in Makuhari Messe Chiba, The AOU 2009 Amusement Exposition, an event demonstrating the machines and services for video arcades and amusement parks, is now being held till Feb. 21(Sat).

The expo features bunch of new games such as "Gouketsu-ji Ichizoku - Senzo Kuyo(Power Instinct - The Commemoration)", "DEATHSMILES II - Makai no Merry Christmas(DEATHSMILES 2 - Merry Christmas in devildam)", "Higurashi No Naku Koroni Jang(When the Cicadas Cry - Jang)", "Gundam vs. Gundam NEXT", "Quiz Magic Academy 6", "Pop'n Music 17 THE MOVIE", "Beatmania IIDX 16 EMPRESS", "DanceDanceRevolution X" and a lot more games and machines.

Our correspondent is now at the site sending pictures and description so there might be confusion reading all the stuff. For your convenience, we publish this article page as a table of contents for all the articles related to AOU 2009. When a new article added, this page will also be updated.

Check out the table of contents.

Raining. Too bad.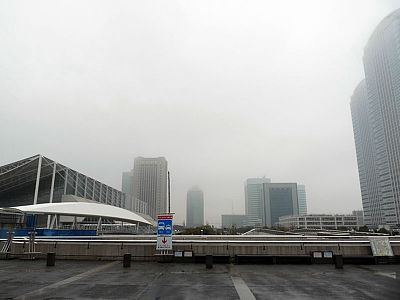 Foggy too.


The site.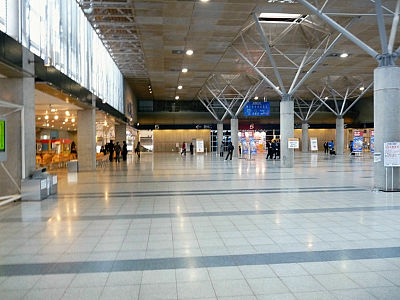 Preparing the booths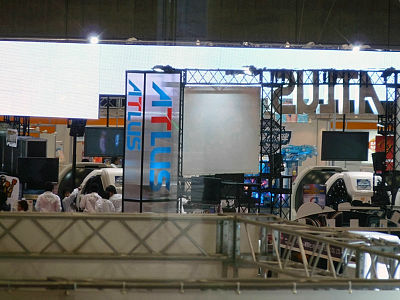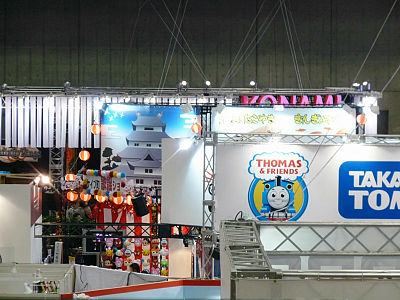 And here's the table of articles. Enjoy!

AOU 2009: "Gouketu-ji Ichizoku - Senzo Kuyo" - The sequel of legendary fighting game - GIGAZINE

Videos of incredible Game Demos of "Goketsuji Ichizoku Senzo Kuyo" at AOU 2009 - GIGAZINE

AOU2009: "Higurashi No Naku Koroni - Jong" - Mahjong game spinout of famous visual novel - GIGAZINE

Videos of talkative characters with slick movements in Demos of "Higurashi no Naku Koro ni Jong" - GIGAZINE

Figurines, tapestries, and T-shirts of "Higurashi no Naku koro ni" at AOU 2009 - GIGAZINE

"Windia the Wind Girl and Mischievous Spirit" in which you undress a 13-year-old by blowing wind - GIGAZINE

AOU2009: "DEATH SMILES 2 - Merry Christmas in Devildom" - a gothic shoot'em up by Cave - GIGAZINE

Videos of World's First Closed-Chamber Shooter Game "Haunted Museum" - GIGAZINE

AOU2009: "BORDER BREAK" - SEGA's Massively Multi Player Third-person Shooter. - GIGAZINE

Booth Babes Cosplaying as various Game Characters at AOU 2009 - GIGAZINE

Demos of "Quiz Magic Academy 6" by KONAMI at AOU 2009 - GIGAZINE

Figures, Nendoroid and other original products of "Quiz Magic Academy" at AOU 2009 - GIGAZINE

The trailer and playable demos of "BORDER BREAK" - a 10 vs. 10 robot shooter at AOU 2009 - GIGAZINE

AOU2009: "MUSIC GUNGUN!" - the unique blend of music game and gun shooting. - GIGAZINE

AMI went nuts in the inexplicable "BANZAI Special Live" at AOU2009 - GIGAZINE

Theme songs of "DEATH SMILES 2" and others performed at "Cave Town Pop Song Show" in AOU2009 - GIGAZINE

Demo of "Mobile Suit Gundam: Gundam vs. Gundam Next" at AOU 2009 - GIGAZINE

Related Post: