Gameboy cosplay that game can also play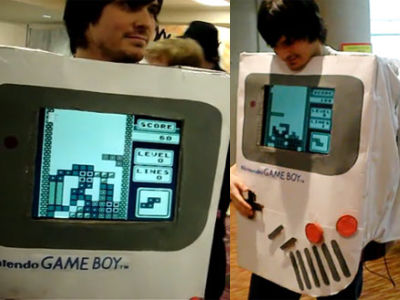 Cosplay of the original Game Boy body that 100 million units were shipped to all over the world. Although it is a strange look, the game displayed on the chest screen is designed to respond properly when the button is pressed, and it is made to play normally.

Details are as below.
Nintendo game boy costume plays tetris [cosplay] on [technabob]

Costume of Game Boy which was enlarged to human size. The basic is said to be made of cardboard.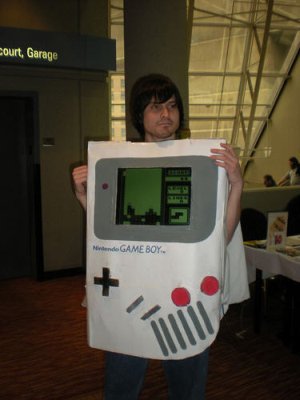 Costumes shot with movies.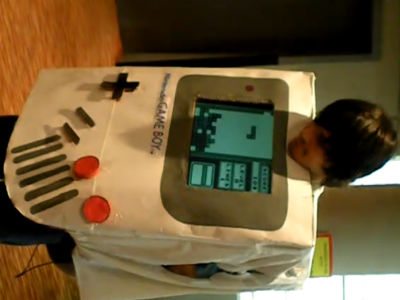 Play movie by others.
YouTube - Working Gameboy Cosplay at Ohayocon 09