Top 10 most dirty hotels around the world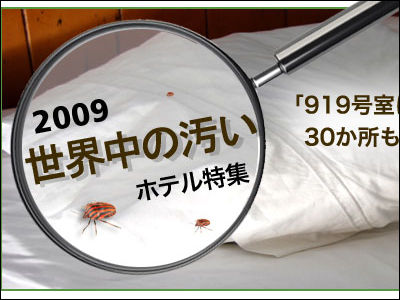 About the hotels in Asia, France, Germany, India, Italy, Spain, United Kingdom and the United States, one of the world's largest travel review sites boasting information on 200 million items in 190 countries "trip advisor"Announces" the ten most dirtiest hotels in the world ". It is based on the word-of-mouth information of the advisor, and there are proof photos etc. which actually became quite awesome actually, so it has become a great ranking in every sense.

I might be able to think about various things when seeing if there is no hotel name that I am going to stay overnight, or if I check whether the hotel I stayed in is now.

Top 10 most dirty hotels around the world are from the following.
Top 10 most dirty hotels in 2009
http://www.tripadvisor.jp/DirtyHotels

For example, "Asia's most dirty hotel first place"First Hotel Bangkok"in the case of,


When I arrived and was trying to make a phone call in the lobby, I found a large rat dead on the back of the stairs.
This hotel, the location is convenient, but when I stayed for the first time there was a large amount of Nanjozi in the bed. When reporting to the staff, I was told that "I am a Nankoobi transferred from a backpacker traveler, insecticating it so that such a thing will never happen again". When I return after a week, I passed through a room on the floor separate from the previous one. And here also Nanjugo! Let's stay at risk.
Staff are unfriendly and insensitive. There are massive amounts of Nanjugozi of all sizes on the bed. It was my first experience of such a terrible experience.
It has become a strange evaluation likePhoto pageThere is also such a proof photo.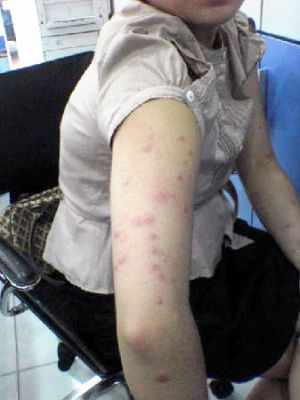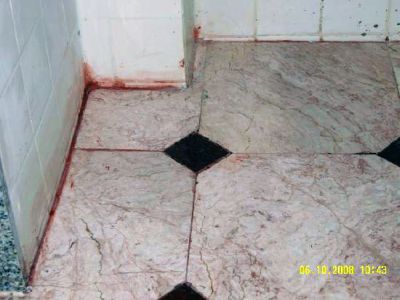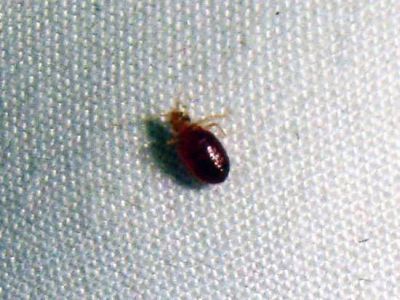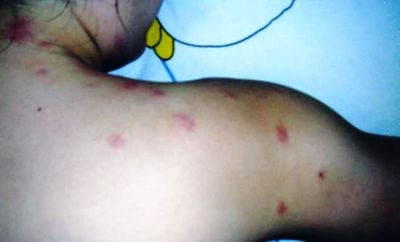 With such a situation like this, the top 10 most dirty hotel list in each place is like this. "According to the review, there seems to be few dirty hotels in Germany," and it shows the greatness that Germany alone is less than the top ten.

·Asia
· 1.First Hotel Bangkok, Bangkok, Thailand
· 2.Hotel Grand Central, Singapore, Singapore
· 3.Imperial Hotel, Hong Kong, China
·Four.Royal Peacock Hotel, Singapore, Singapore
·Five.Woraburi Sukhumvit Hotel & amp; Resort, Bangkok, Thailand
· 6.Colmar Tropical a French Teamed Resort, Bentung, Malaysia
· 7.Oxford Hotels, Singapore, Singapore
· 8.City Gate Hotel, Hanoi, Vietnam
· 9.Royal Park View Hotel, Bangkok, Thailand
·Ten.Aseania Resort, Langkawi, Malaysia

·France
· 1.Hotel Merryl, Paris, France
· 2.Bristol Republic, Paris, France
· 3.Leblon Hotel, Paris, France
·Four.Hotel Altona, Paris, France
·Five.Comfort Hotel Airport CDG, Roissy, France
· 6.Notre Dame Hotel, Paris, France
· 7.Pierre & amp; Vacances Village Cap Estrel, Agay, France
· 8.Abotel Hibiscus, Paris, France
· 9.Hotel Plaza Opera, Paris, France
·Ten.Hotel Saintonge, Paris, France

·Germany
· 1.Hotel Modern, Munich, Germany
· 2.Central Hotel Am Dom, Cologne, Germany
· 3.Hotel Ludwig, Munich, Germany

·India
· 1.Centaur Airport, New Delhi, India
· 2.Regent Continental Hotel, New Delhi, India
· 3.Ashok Delhi, New Delhi, India
·Four.Melina, New Delhi, India
·Five.Jupiter Spa & Resort, Salcette, India
· 6.Hotel Ajanta, New Delhi, India
· 7.Connaught New Delhi, New Delhi, India
· 8.Hotel Jumpas Ashok, New Delhi, India
· 9.Hotel Welcome Palace, New Delhi, India
·Ten.Hotel Yamuna View, Agra, India

·Italy
· 1.Nizza Hotel, Rome, Italy
· 2.Anglo Americano, Rome, Italy
· 3.Republica Hotels, Rome, Italy
·Four.Hotel Club Florence, Florence, Italy
·Five.Piccolo Palio Hotel, Siena, Italy
· 6.Hotel Ascot Florence, Florence, Italy
· 7.Blue Paradise Resort, Parghelia, Italy
· 8.Casa Olmata, Rome, Italy
· 9.Hotel Guelfa, Florence, Italy
·Ten.Hotel Delle Nazioni, Milan, Italy

·Spain
· 1.Playamar, S'illot, Spain
· 2.Catalonia Gardens Hotel, Salou, Spain
· 3.Rambla & amp; Catalunya Hostel, Barcelona, ​​Spain
·Four.Amalia Apartments, Benidorm, Spain
·Five.Hostal Abrevadero, Barcelona, ​​Spain
· 6.Althay Apartments, Costa Calma, Spain
· 7.Hotel Top Gran Casino Royale, Lloret de Mar, Spain
· 8.Hotel Veracruz, Sitges, Spain
· 9.Hotel Emperador, El Arenal, Spain
·Ten.Guitart Capri, Lloret de Mar, Spain

·England
· 1.Cromwell Crown Hotel, London, United Kingdom
· 2.Carrigo Hotels, London, United Kingdom
· 3.Nanford Guest House, Oxford, United Kingdom
·Four.Cosmopolitan Hotel, Brighton, United Kingdom
·Five.Eden Plaza Hotel, London, United Kingdom
· 6.Hanover Hotel Victoria, London, United Kingdom
· 7.Rose Court Hotel, London, United Kingdom
· 8.Imperial Hotel, Manchester, United Kingdom
· 9.Gresham Hotel Bloomsbury, London, United Kingdom
·Ten.Park Hotel, London, United Kingdom

·America
· 1.Carter Hotel, New York, New York State
· 2.Continental Downtown Bayside - Port of Miami, Miami Beach, Florida
· 3.New York Inn, New York, New York State
·Four.Eden Roc Motel, Wildwood, New Jersey
·Five.Days Inn Cleveland Airport, Brook Park, Ohio
· 6.Days Inn Airport / Stadium Tampa, Tampa, Florida
· 7.Travelodge Bangor, Bangor, Maine
· 8.Velda Rose Resort Hotel & Spa, Hot Springs, Arkansas
· 9.Ramada Plaza Hotel - JFK Airport, Jamaica, New York State
·Ten.Days Inn Gatlinburg, Gatlinburg, Tennessee