Luxury hotel in the world that I want to stay at once by dying 21 selection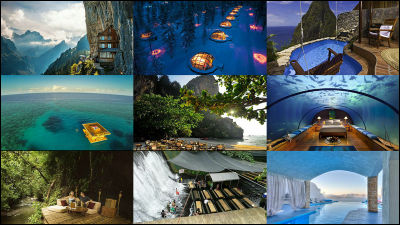 Hotels and resorts that are likely to blow out all the tiredness and troubles of everyday waiting for us all over the world. Among them, MyScience Academy is collecting 21 hotels that "you should visit once while you are alive."

21 Amazing Hotels You Need To Visit Before You Die | MyScience Academy
http://myscienceacademy.org/2014/02/11/21-amazing-hotels-you-need-to-visit-before-you-die/

◆ 01:Escher Mountain Inn(Swiss Appenzell)
It is a restaurant hotel which can not reach without trekking from the nearest station at least for an hour and a half, but that sense of hiding is full marks. From May to October, we are operating partly because the height of the hurdle that reservations are only for telephone reception is part of the charm.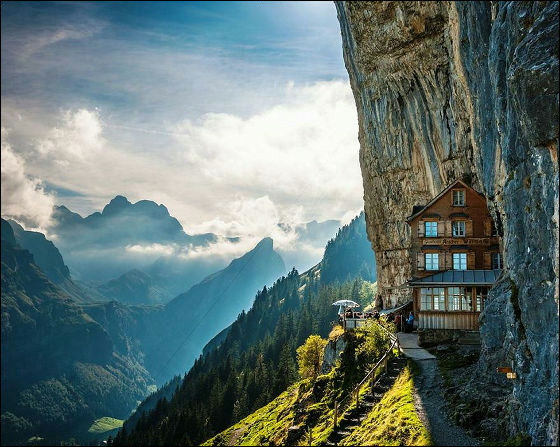 ◆ 02:Kaksila Utannen Hotel(Finland)
The whole ceiling was covered with glassGlass IglooIt seems that there are times when you can see the starry sky with full marks and the aurora if you are lucky.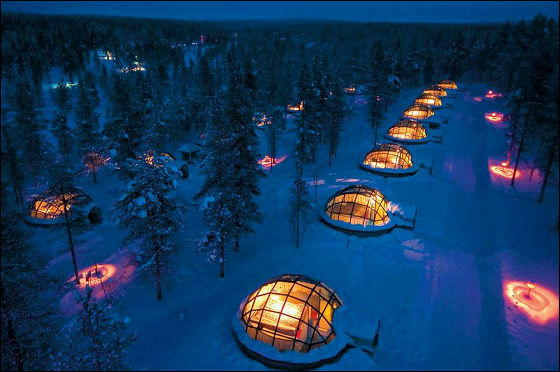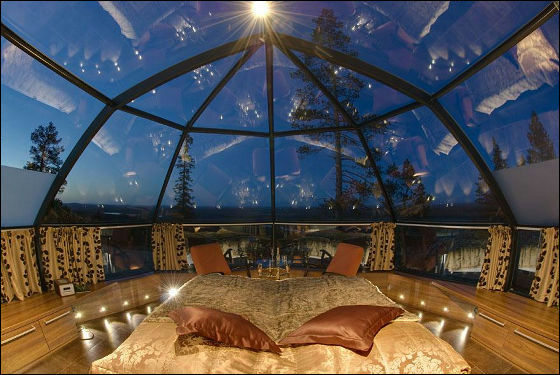 ◆ 03:Ladera Resort(Caribbean · St. Lucia)
An island country floating in the Caribbean SeaSaint LuciaA resort hotel in.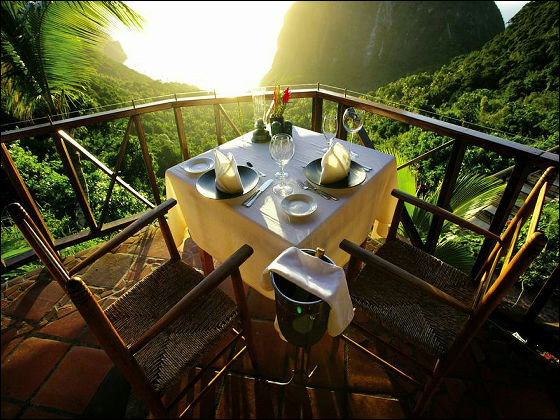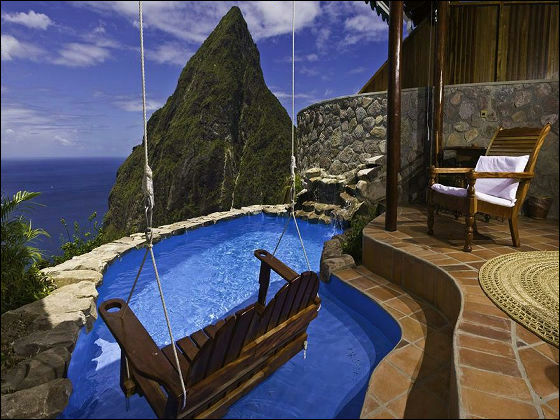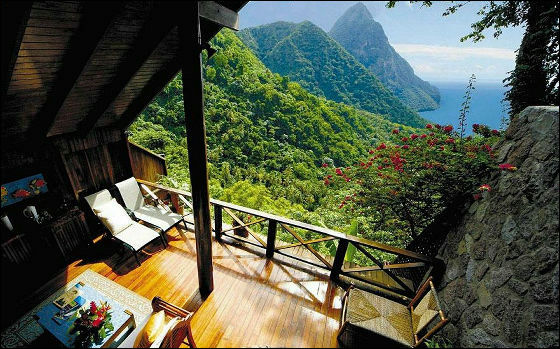 ◆ 04:Manta Resort(Tanzania)
Eastern Africa ·TanzaniaofZanzibar ArchipelagoManta resort in. The underwater bedroom is very unique.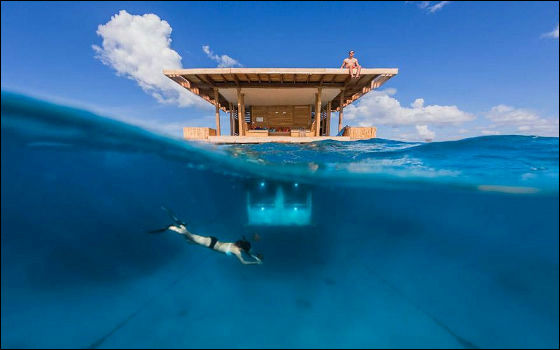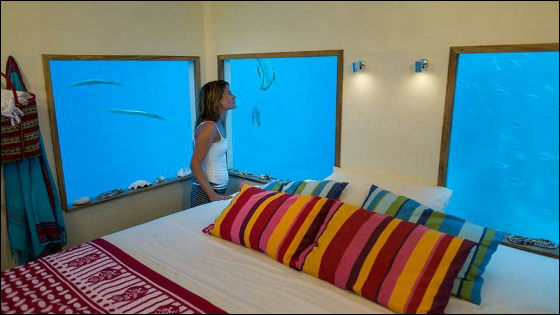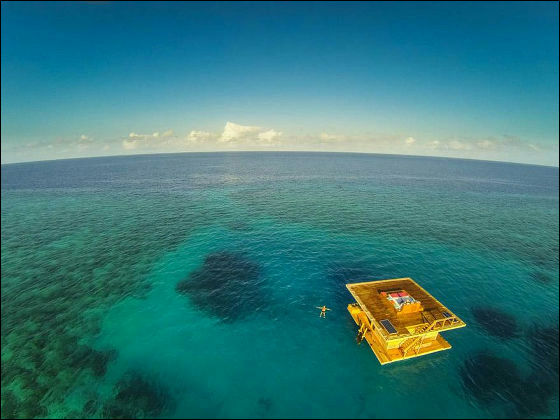 ◆ 05:Rayavadee(Thailand)
Rayavadee is located just east of Phang Nga Bay from Phuket IslandKrabiIt is a beach resort located in.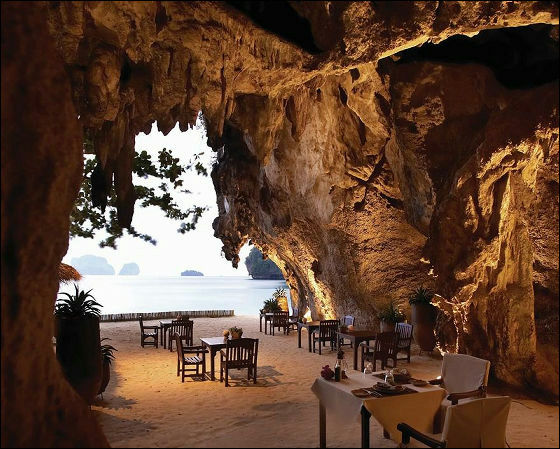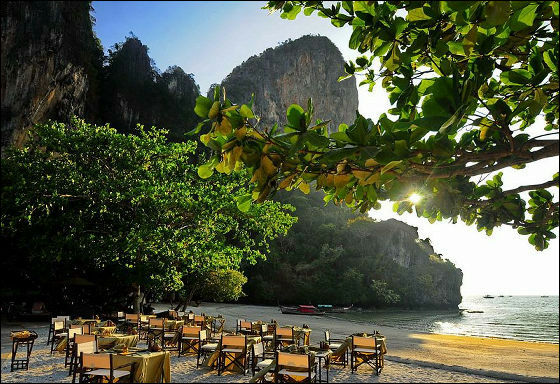 ◆ 06:Shangri-La Hotel, Paris(Paris, France)
Shangri-La Hotel Paris literally "utopia" built in the 16th arrondissement of Paris.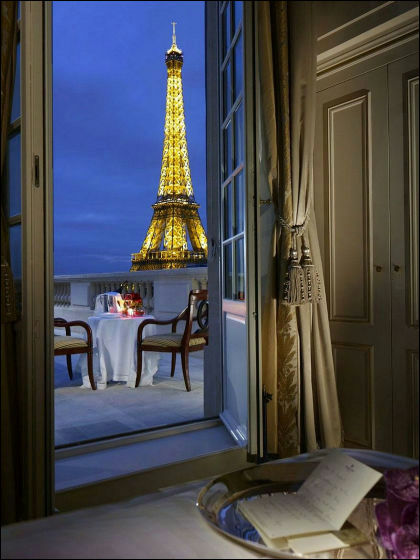 ◆ 07:Hotel Ristorante Grotta Palazzese(Italy · Puglia)
At the exclusive restaurant Hotel Grotta Palazzesee built in a cave facing the Adriatic Sea, you can enjoy a meal on the terrace that overhangs the sea. Depending on the condition of the ocean, there are times when you may wear a little wave.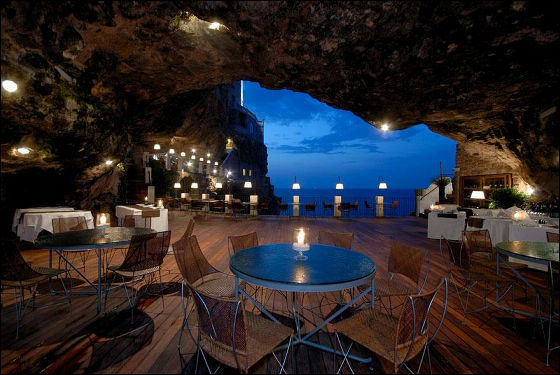 ◆ 08:Conrad Maldives Rangali Island(Maldives / Rangali Island)
Conrad Maldives Rangali Island with eye-catching restaurants and bedrooms under the sea. On top of the sea is a resort hotel with luxurious facilities such as a pier connecting the islands and a jacuzzi on the sea.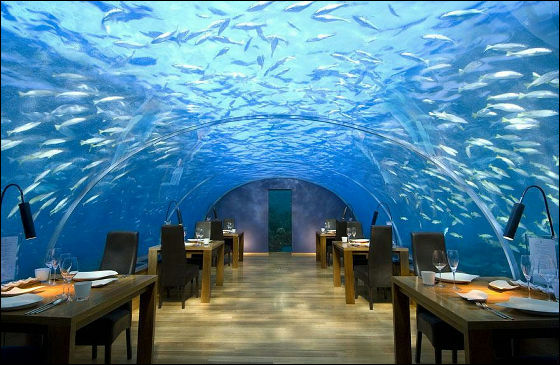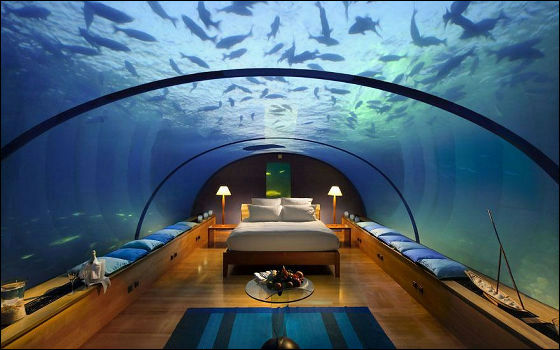 ◆ 09:Pancho Run Retreat(Indonesia · Bali)
Pancho run retreat where you can enjoy the resort in rich nature in a traditional Balinese architecture building.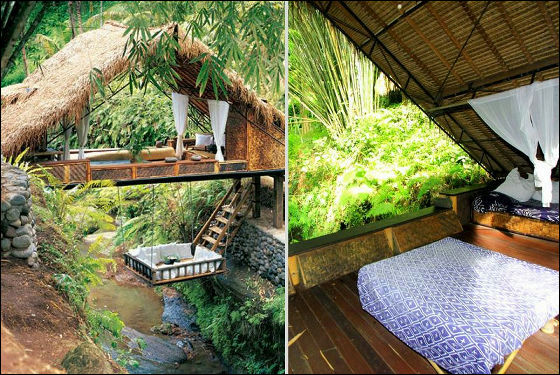 ◆ 10:Ubud / Hanging Gardens(Indonesia · Bali)
While Bali also here, Ubud / Hanging Gardens just in the "hideout place" that you have to ride the cable car to the building hidden deep inside the forest.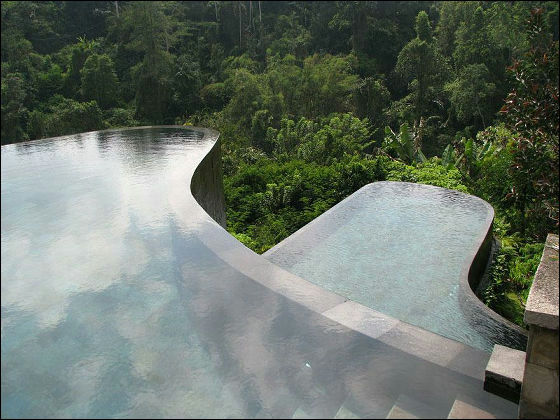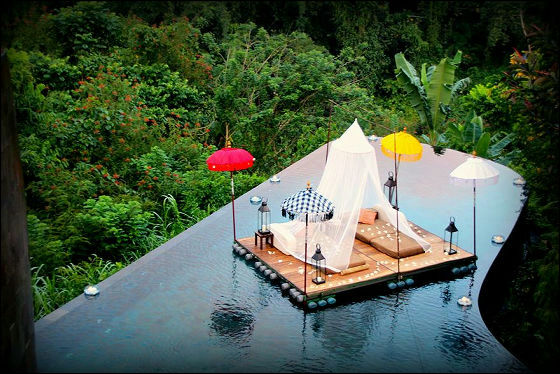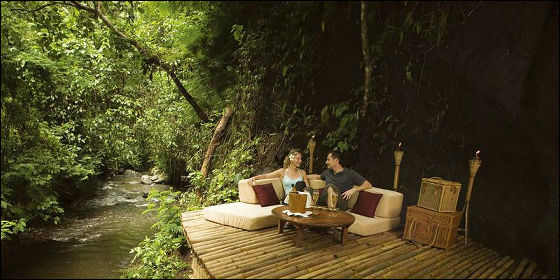 ◆ 11:Attrap 'Reves(France)
Attrap'Rêves with a transparent sphere bedroom that is unlikely to be forgotten at first sight. We have four facilities in France.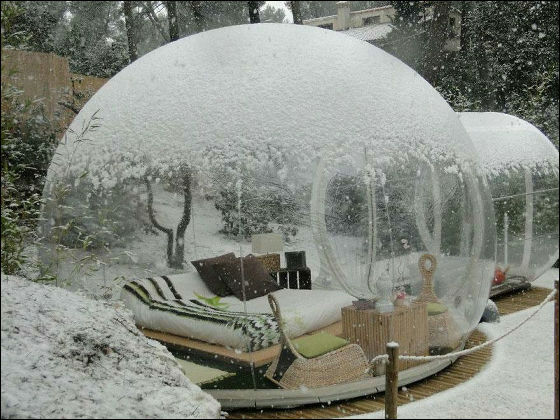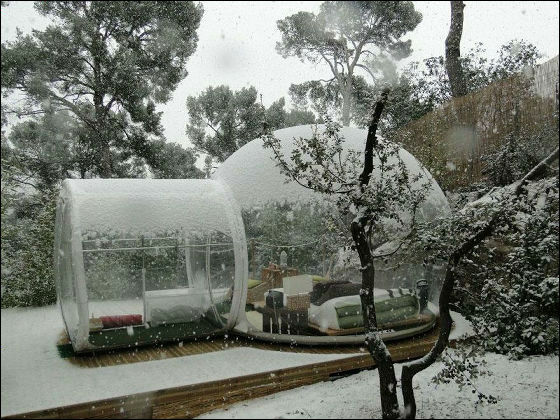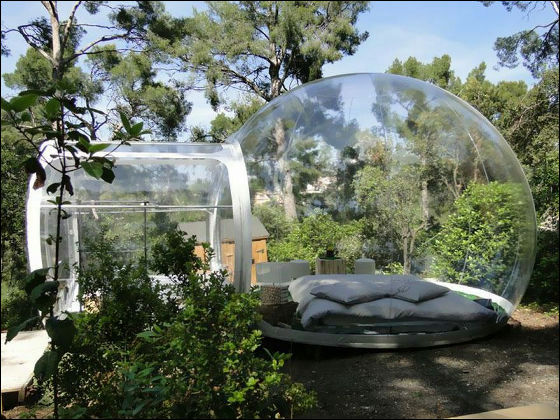 ◆ 12:Katikies(Greece · Santorini)
Katikies of a cave hotel in Santorini Island where the contrast between the dark blue Aegean Sea and the white wall building is beautiful.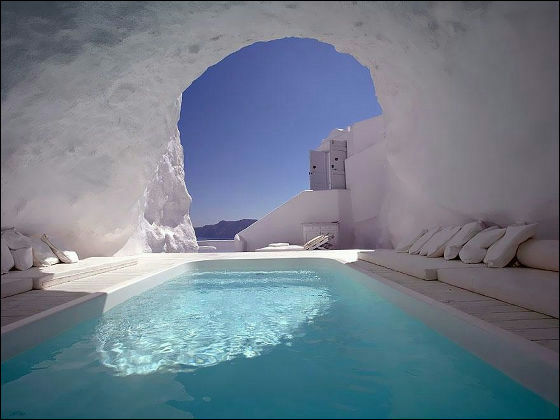 ◆ 13:Le Sirenuse Hotel(Amalfi Coast, Italy)
A resort hotel which is built in a corner of "Amalfi Coast" which is also registered as a World Heritage Site. Amalfi streets visible from the private terrace are splendid.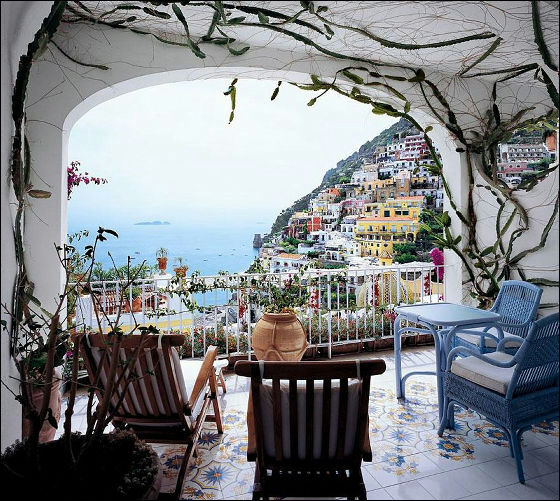 ◆ 14:Ice Hotel(Yukkasjarvi, Sweden)
This hotel which seems to be frozen just by looking at a picture is a town near the northernmost tip of SwedenYukkasjarviLiterally "ice hotel" built only during winter. It seems that cocktails drinking with "ice bar" surrounded by ice in the hotel are exceptional.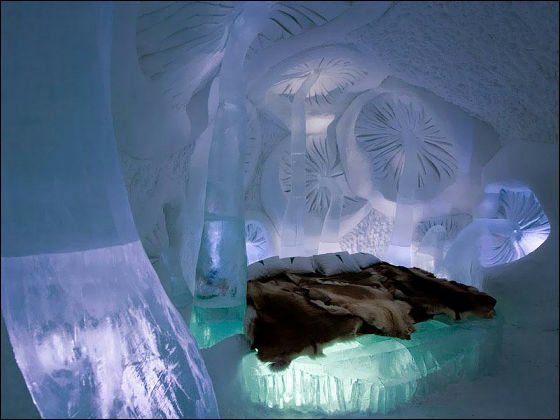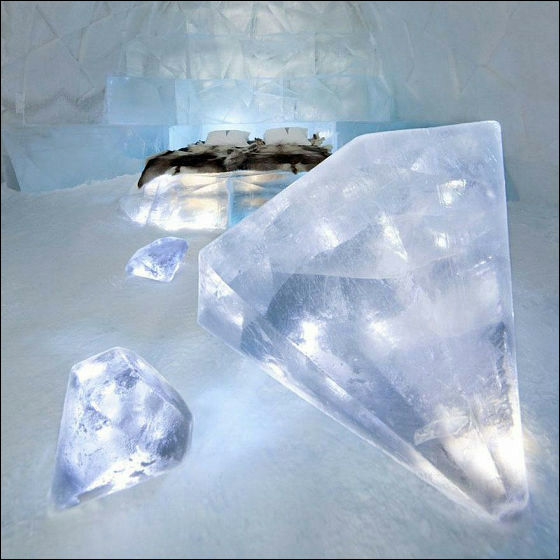 ◆ 15:Ramada - Treff Adelboden Regina(Adelboden, Switzerland)
From the hotel in the city of Lausanne, Switzerland, you can see the mountains of the Alps.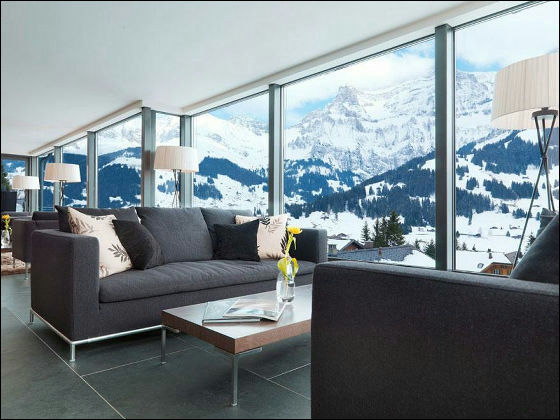 ◆ 16:Dedon Island Resort(Siargao Island, Philippines)
Philippines·MindanaoA resort hotel surrounded by the nature of Siargao Island located in the northern part of the island.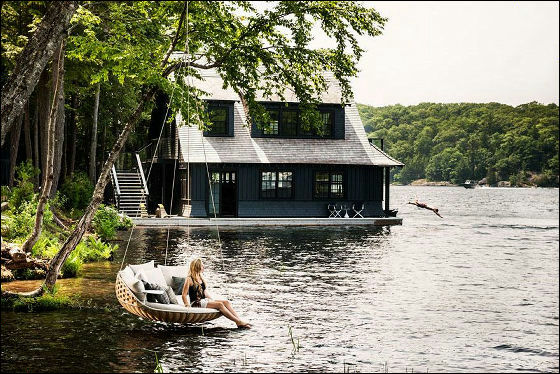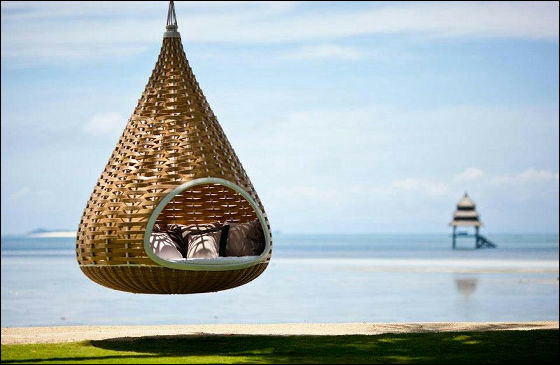 ◆ 17:Homestead Resort and Spa(Utah / Salt Lake City)
A hotel characteristic of a swimming pool equipped in a space called "crater" which is empty in the bedrock. You can enjoy winter sports such as trekking and fishing in the summer and skiing in the winter.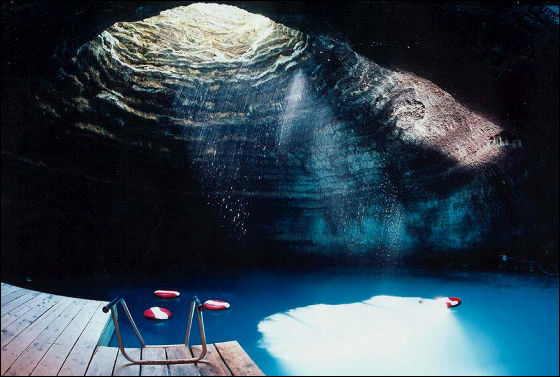 ◆ 18:Villa Escudero Resort(San Pablo City, Philippines)
Speaking of the best highlight of the hotel wrapped in nature, the "waterfall restaurant". It seems that you can have a valuable experience that you can not taste easily elsewhere.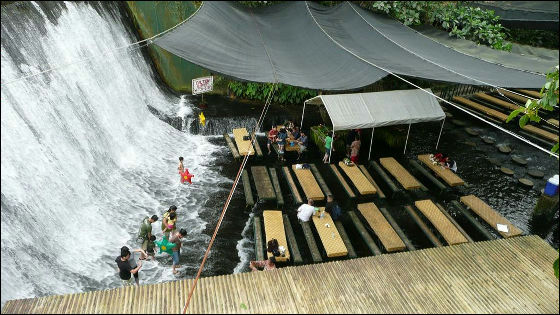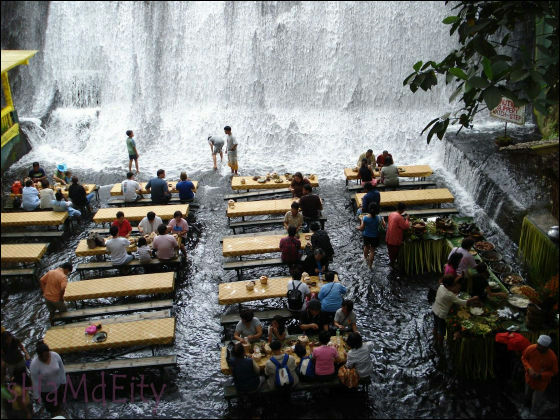 ◆ 19:Hotel - Restaurant Oschinen(Swiss Kandersteg)
A resort hotel to be built on the banks of Eschinen Lake. In the winter surrounded by snow, you can enjoy various winter activities.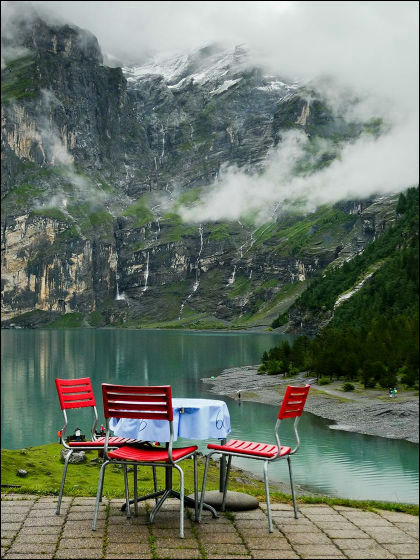 ◆ 20:Astarte Suites(Greece · Santorini)
Situated in the center of Athens, on the banks of the Santorini island in the middle of the Aegean Sea, the hotel offers a panoramic view of the shining Aegean Sea.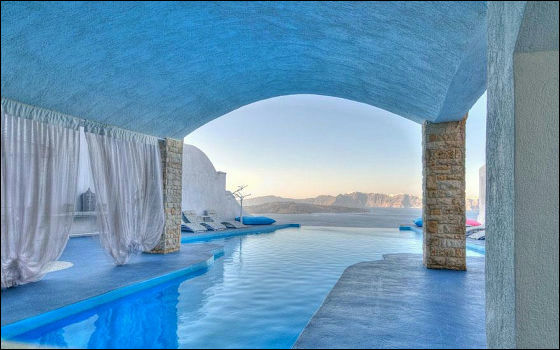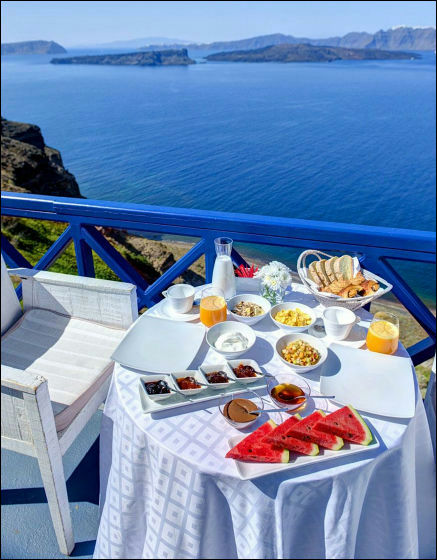 ◆ 21:Montana Magica Lodge(Chile, Rosu Rios)
It's as if it was buried in the forest "Tree Hotel".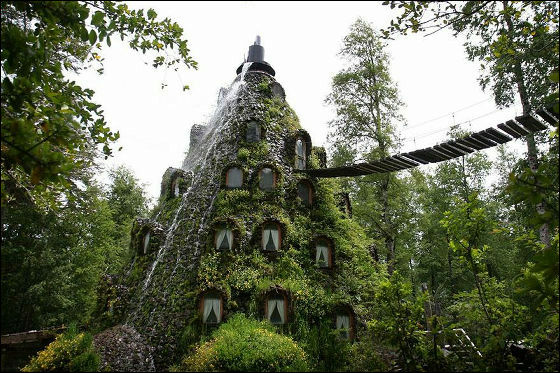 in Note, Posted by darkhorse_log