Reviewing Willcom's newest phone device "BAUM" and "WX340"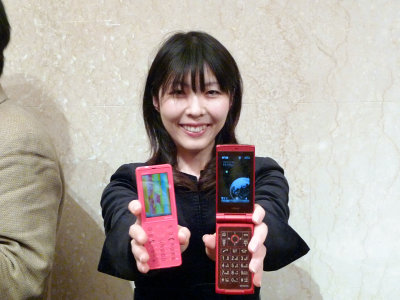 In the last article we reported about the press conference. Now we are going to show the actual product of Willcom's new phone device"BAUM" and "WX340K" in high resolution images.

With "E-money" function, they become more convenient. Let's take a closer view.

Read on for detail.

Booth of Simul Radio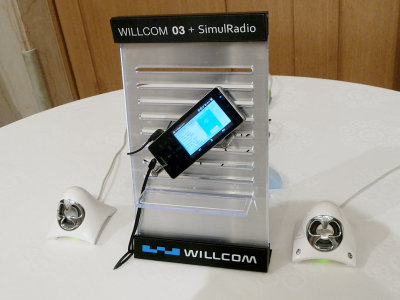 Actually receiving streaming broadcast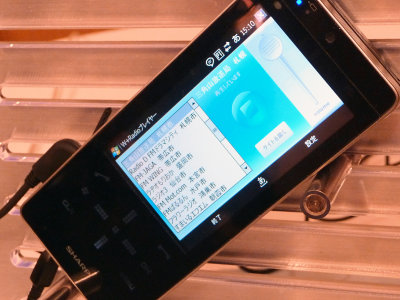 "Wi-Fi Everywhere" enables you to play online with your portable game console It's battery operated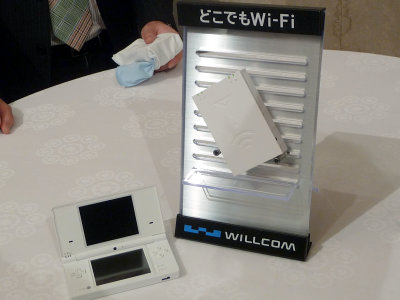 Playing Mario Cart When playing online, reactionspeed is needed rather than bandwidth. PHS's faster reaction speed makes the gameplay smooth.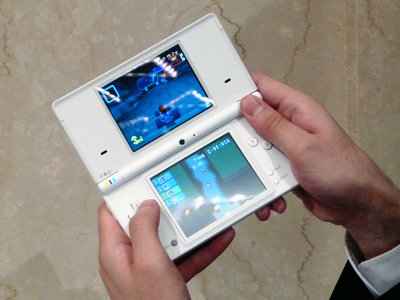 There's two new devices. 7 colors are available


"BAUM" designed in motiv of baumkuchen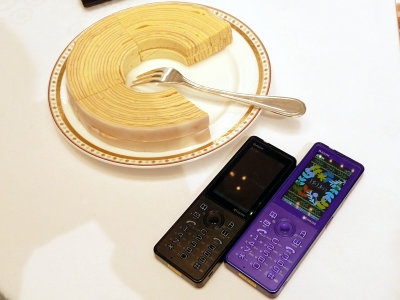 This is "BAUM"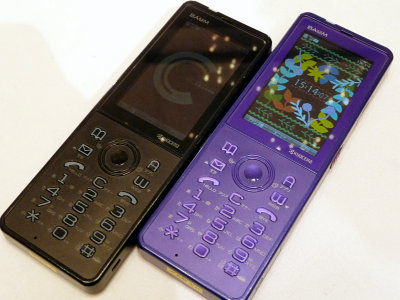 Back view At last they are cyberbuck anable.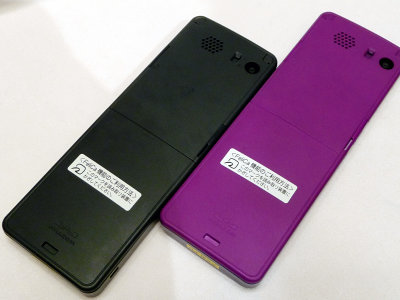 Side view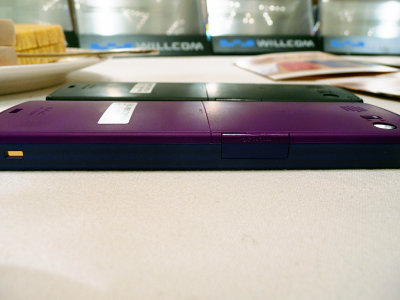 IR port on top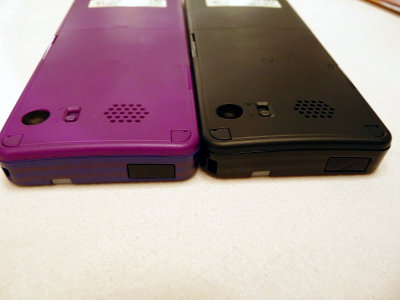 LCDs Brilliant colors and high contrast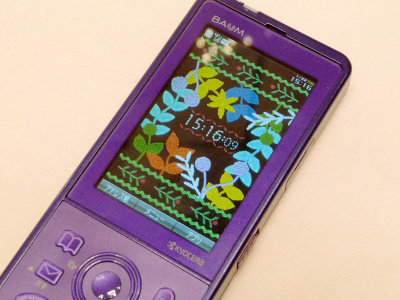 Key is clicky and easy to type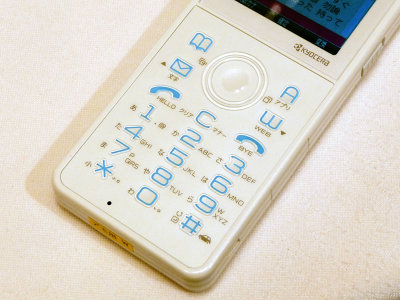 Has easy access to many applications and services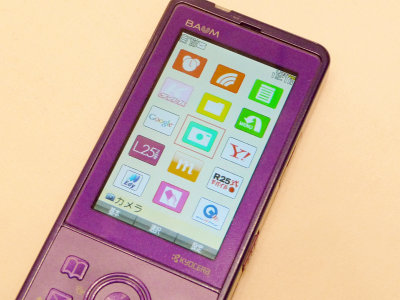 Rapid access to mixi mobile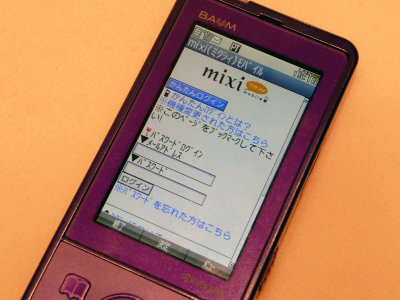 Java application enabled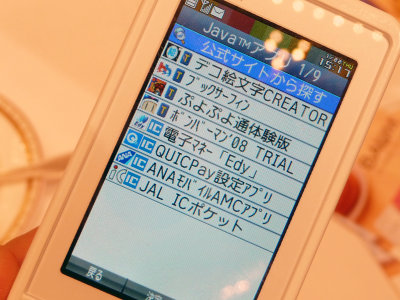 "iWnn" Input Method Editor used like this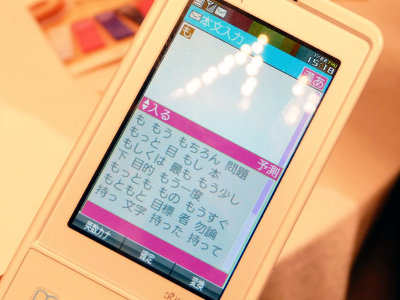 Camera setting 1600*1200 size at maximum


Newest Kyo-pon (Kyocera phone) "WX340K"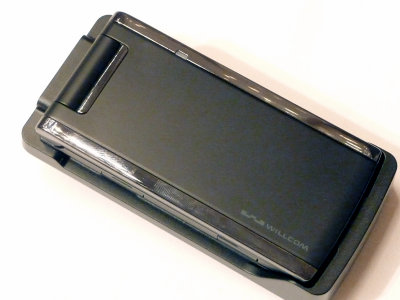 Opens like this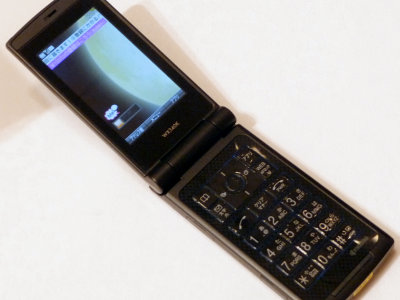 LCDs WQVGA resolution, as same as BAUM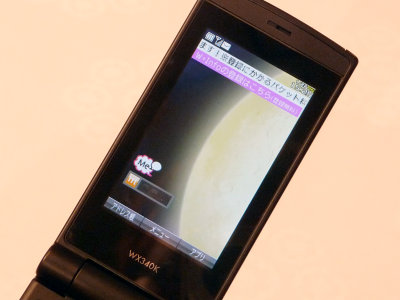 Key as round peak and easy to touchtype.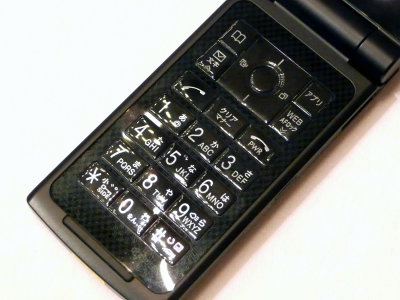 Autofocus camera on back side. LCD underneath.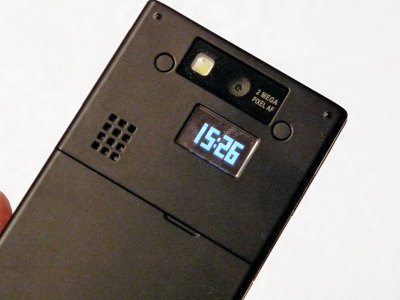 Edy(cyberbuck) application running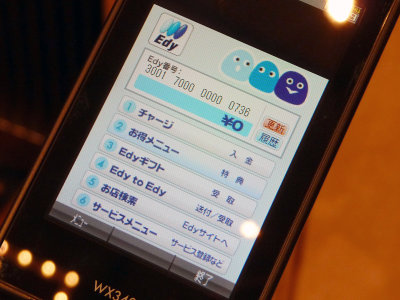 Both devices are thin and in compact size. CPU is fast enough for real use, which is impressive. Rather be a good choice for those who wants to change from last kyo-pon.

Related articles;
Willcom to reveal their latest PHS phone "BAUM" and "WX340K", and other new customer services. - GIGAZINE

Now "E-money ready". Willcom's new phone devices for 2009 spring revealed today. - GIGAZINE