An 8-year-old genius boy who passed the Microsoft's system administrator exam at the youngest age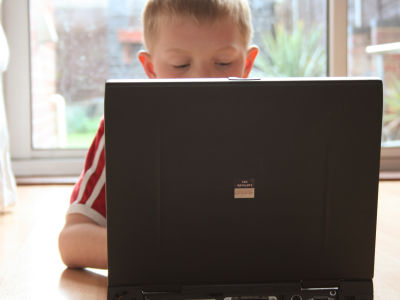 Microsoft's as young as 8 years oldSystem administratorThe boy who passed the exam is in Macedonia. This exam seems to be difficult for adults to pass, and the boy is called "Mozart of Computer".

Details are as below.
Marko Casalan, 8, is officially world's youngest IT whizz - Times Online

Marko Calasan, who lives in Skopje, the capital of the Republic of Macedonia, reads a manga at a break and reads a test book on Microsoft's computer system called "Implementing and Administering Security in a Microsoft Windows Server Network" He seems to have been accredited as a system administrator.

Marko Calasan, who heads to the computer. In theory it means that Marko can do complex business networking for enterprise network management.



Marko said that he wanted to develop a new operating system in the future as a computer scientist started to use the computer when he was two years old, "Since I am a child, Microsoft is a DVD and computer games I was happy but I am not really interested in what I was sent to, "Marko said.

Marko, who became famous, also attended the prime minister of Macedonia, and he said that an IT laboratory with 15 computers was presented. Parents operating a computer school for children are planning to put Marko as a special institution gathered overseas talented children, and he said that he will also publish books for computer education based on Marko-kun . "My son has extraordinary talent, but there are more computer learning abilities that other children aged 6 and older are generally considered," he says, Mr. Radica.
in Note, Posted by darkhorse_log