A vending machine type water heater "cup noodle MY bending machine" which can eat cup noodles as soon as they want it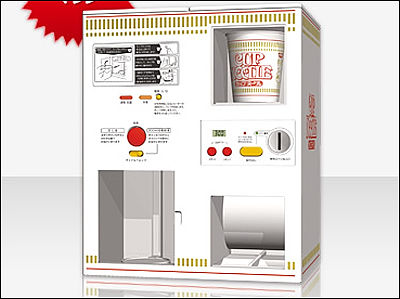 When you want to eat cup noodles, you have to run to the supermarket and convenience store if you do not have a shop, boil hot water after you bought even more ... ... and it gets clattering and it does not take much trouble of cooking, but now There is something a little troubling when you want to eat it. If you like cup noodles like this you want to have this "cup noodle MY bending machine". Suguremono is a hot water heater in the form of a vending machine that allows you to quickly take out cup noodles and make them.

It seems that the campaign will be started with this bending machine from tomorrow.

Details are as below.
Cup Noodle MY Bending Machine Present Campaign / Nissin CUP NOODLE
http://www.cupnoodle.jp/mvm/

"MY Bending Machine" is a miniature version of a cup noodle vending machine seen in front of a student cafeteria, a skate rink, a pool, etc. It is a miniature version of about 1/5 size, stocker which can store 4 regular cup noodles, The kettle pot is united.

This is a prize of a gift campaign, and it is subject to campaign between January 16 (Fri) and March 31 (Tue)Various cup noodlesLid seal / opening seal for 5 pieces in one mouthApplication postcard (PDF file)If you apply by applying to 3,000 people in the lottery seems to be hit.

Usage is as follows.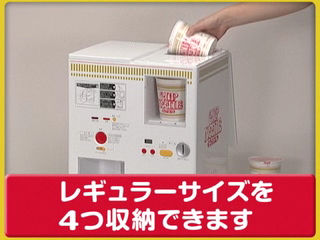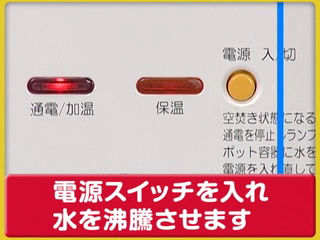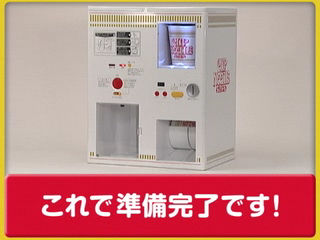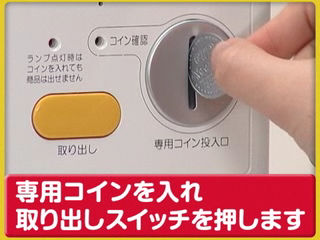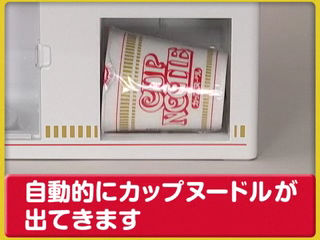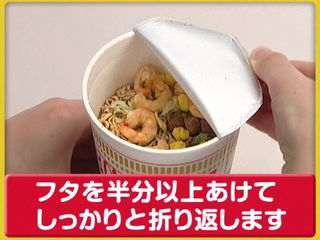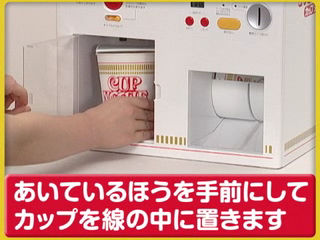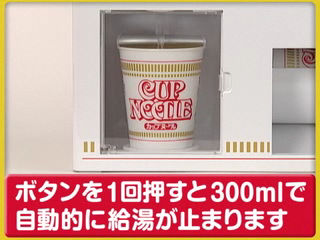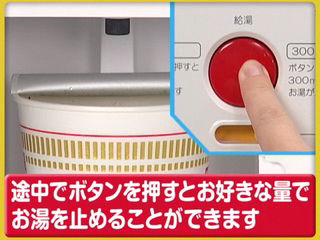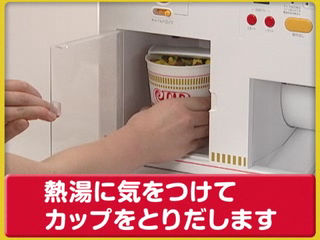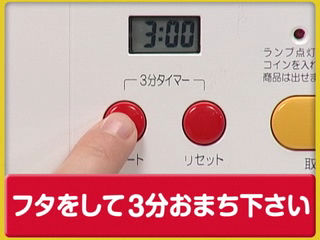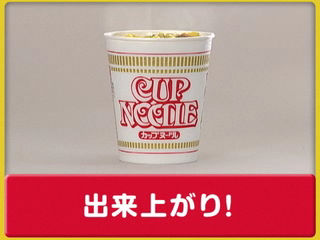 Please do not forget that the first deadline for the entry is the arrival date on February 28 (Saturday) and the final deadline is postmarked on March 31st (Tuesday).