Start accepting online application for comic market 76 from today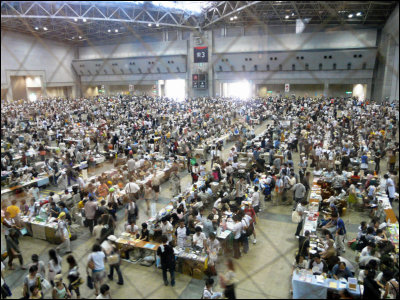 Online application for "Comic Market 76" scheduled to be held from 14th (Fri) to 16th (Sun) on 2009 was accepted from today.

It may be good to subscribe not only to the people who have joined the circle until now but also to those who want to sell from the side that reads doujinshi.

Details are as follows.
Comic Market 76 Notice of Starting Application for Online Application

According to this release, it is said that acceptance of online application for "comic market 76" began today at 13:00.

Application period is Thursday, January 15th - February 24th (Tuesday), 2009. New applications will be until February 17th (Tuesday). In addition, for users who used WebMoney to settle the comic market 76, it is said that gifts equivalent to 92,300 yen will be made by lottery.

The goods of the summer comic is Kimari with this! A profitable campaign on WebMoney payment in progress!

In 'Comic Market 74' held last AugustThe number of application circles reached 49,000Although it is said, will this year also be successful?