PreCure series latest work "Fresh Pretty Cure!" Started broadcasting February 1, Character information disclosure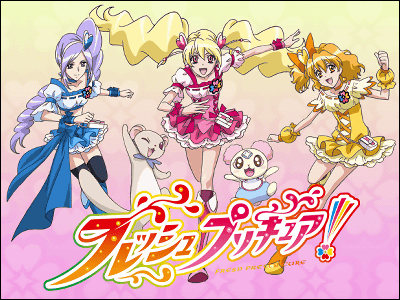 The title was found from the registration of the trademarkPretty Cure's New Series "Fresh Pretty Cure!"ButBroadcast started on February 1, 2009 (Sunday). In addition, character information which has not been clarified until now has been released. Every time the series has been repeated, the number of people has gradually increased and at present "Yes! PreCure 5 GoGo!" Has been increasing to six people, so it is said that the next will be seven people Although it was, as of the start, it seems to be three people.

Details are as below.
fresh pretty Cure! Toei Animation

fresh pretty Cure(Asahi Broadcasting)

Taoyuan Love who went to see the popular dance unit · Trinity's live is impressed by Leader · Miyuki's dance and swells his dream that he wants to dance like that. However, "Nakamewake" appears at the live venue due to conspiracy by the administrative national labyrinth which seeks control and control of the whole world, the live venue panic. Love that was thrust by the desire to protect the person who adores, transformed into the legendary warrior precure with the power of fairy · Pickleon and transformation mobile notebook Link Lun. Fairy country Tart and Chiffon from the Kingdom of Sweets, Miki and Choson with her childhood, Miki and Prigori, the story of a new series is to tackle Labyrinth's ambition with love, hope and prayer heart.

Second grader going to public four - leaf junior high school, Taoyuan love [cure peach]. I am not good at sports and studying, but I am full of innocence and energetic. You will be able to teach dance to Miyuki, a popular fan, a popular dance unit · Trinity, and form a dance unit with her childhood friend Miki, 祈 里.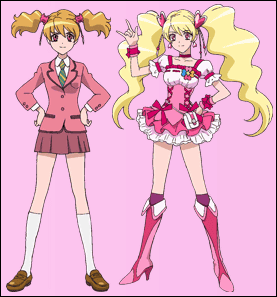 Secondary student at art school · private Torgetsu Gakuen 2nd class, etc. [Cure Berry]. It is also fashionable with sports utility. I am invited by a dance unit to a love, and I will participate with the intention of shape-up.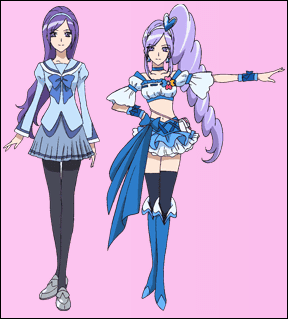 Secondary grade of middle school girls 'grade girls' school of mission system, Yorobumi prayer [Cure Pine]. I am friendly and have a nice personality, but I can not be confident in myself and join my own love dance unit to change myself.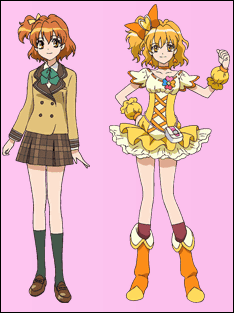 A girl's baby, Chiffon from the Kingdom of Sweets. There are various special abilities, transforming pretty cure and power up. I usually pretend to be a stuffed animal in my room.




A fairy tart that came to search for the legendary warrior precure with Chiffon from the Kingdom of Sweets. Talking about the Kansai dialect and being worried somewhat bitchesy, it is weak in talking about tears and fragile. Usually it is supposed to be a ferret of a love pet.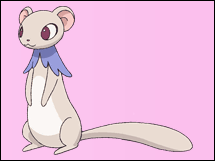 The leader of the idol dance unit · Trinity, Miyuki. They do love 's dance coach.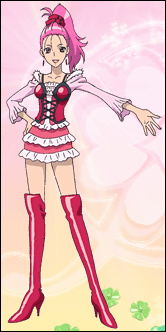 The opening theme is "Let's! Fresh Pretty Cure!" Lyrics: Rokumi Jureyo, Composition: Takatori Hideaki, Arrangement: Kameyama Koichiro, Song: Rui Shigeya.
The ending theme is "You make me happy!". Lyrics: Rokumi Junyo, composition: marhy, arrangement: Kameyama Koichiro, song: Momoko Hayashi.

As a new pretty cure will be held on January 25 (Sunday) at the ATC Hall in Osaka and January 31 (Saturday) at the Ikebukuro Cultural Center in Tokyo. At the venue, mini concerts by new pretty cure and introduction of charm of "Fresh Pretty Cure!" Were performed, exhibits and experiences of the latest goods,Movie "Precure All Stars" to be released on March 20, 2009It seems that an information corner is set up.

12/27 1:19 postscript: Partly fixed.
in Anime, Posted by logc_nt