Major mobile phone manufacturers to launch mobile phones that adopted Google's Android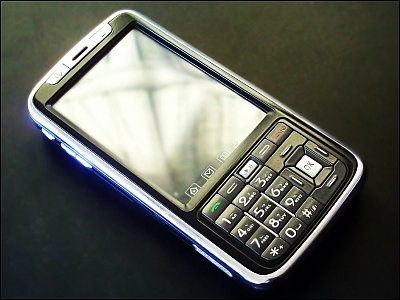 Google's cellular phone OS in SeptemberInexpensive high-performance mobile phone "G1" adopting "Android" appearedHowever, it became clear that major mobile phone manufacturers plan to release Android mobile phones in 2009.

AlreadySony plans to release a smartphone that adopted "Android"Although it is clear, the development situation is also mentioned.

Details are as follows.
Multiple Android Phones Expected In 2009 - Google Android - InformationWeek

According to this article, it seems that many mobile phone makers plan to launch mobile phones that adopted Android in 2009.

Samsung is planning to release a model that adopted the touch screen in the first quarter of 2009, Motorola is also planning to unify the model of the medium model with Android. The model that Motorola is planning to release for the first time seems to be strongly linked with SNS such as Facebook and MySpace.

And the model under development by Sony Ericsson is nowPrototype (Tester)It is said that the release will be in the middle of next year.

Incidentally, by increasing the number of mobile phone manufacturers that adopt Android, the competition of the smartphone market is expected to intensify further, and it is said that it will compete with Windows Mobile of Microsoft and Symbian OS that will open source in the future.

Also, since Android does not have business functions, it seems that competition with popular BlackBerry is relatively few, mainly North American business users.