For Sony's high-quality "Walkman Keitai" to be a full-fledged throw, music downloads and unlimited flat-rate services are also available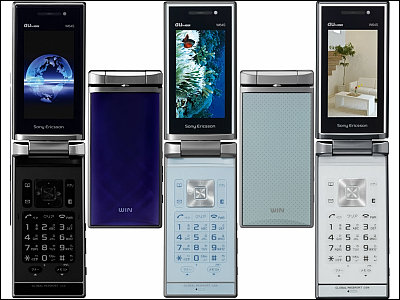 It became clear that Sony Ericsson, a mobile phone maker of the Sony Group, is committed to giving full play to the "Walkman Keitai" sticking to sound quality as a new strategy.

It seems that Sony is going to focus on cooperation between the mobile phone business and the music business, apparently that the flat-rate service of unlimited music downloading is also started at the same time. Is there still an Apple iPhone in the background?

Details are as follows.
Sony Ericsson, Music Music Strengthening Music Strengthened Flat-rate Music Mobile - Latest News: IT-PLUS

According to the Nihon Keizai Shimbun news report, Sony Ericsson seems to strengthen sales of mobile phone terminals with music playback function.

First of all, in addition to launching the new model "W705", a mobile phone terminal called "Walkman · Phone" that can capture up to 3900 songs that increased the sound quality from the beginning of next year, in Europe, we can offer music distribution service that can capture music unlimitedly if paying a fixed monthly amount I will start all over the world including Japan.

Also, about 35 to 40 new models released in the next year are supposed to be equipped with music playback functions on most terminals other than low-priced model for emerging countries etc. By July 2009 It is said that the total number of units sold with music playing function will be increased by 100 million units to 300 million units.

in JapanSupplied terminal for 'W64S' for Fall / Winter shopping for KDDISo far we have been supplying terminalsNTT DoCoMo did not supply one terminal for the winter shopping battle terminalAlthough it is Sony Ericsson, will it be released in Japan next year with a power-up terminal with music playback capability?"W21S"It is a very worrisome place as to whether or not the jog equipped terminal like many strong fans like this will resurface.