I went to the opening ceremony of today's open Yoshimoto's new theater "Kyobashi Kagetsuki"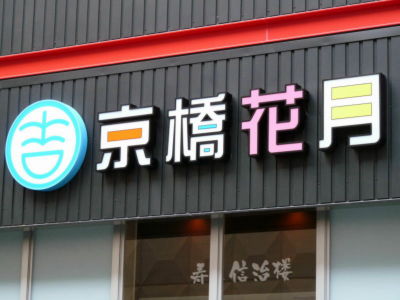 Yoshimoto Kogyo's new theater opened today from Osaka · Kyobashi "Kyobashi KaratsukiI went to the opening ceremony. It was born as a new theater that changed to "Umeda Kagetsuki" which was closed the other day, but I am looking forward to see if a new star will be born from this Kyobashi Kagetsuki.

I have confirmed with this eyes what kind of place Kyobashi Kagetsuki might be to become a gateway for young comedian in the future.

Details are from the following.
Kyobashi Kagetsuki's place is a 1-minute walk from Katamachi mouth of Keihan Kyobashi Station

View Larger Map

This is Kyobashi Kagetsu with "kiki kyobashi"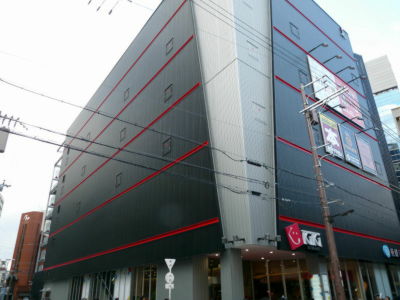 A logo like this.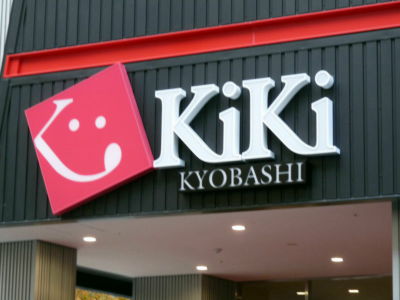 It seems that Ajinomoto co-sponsors, and there was a sign of "Honda" together.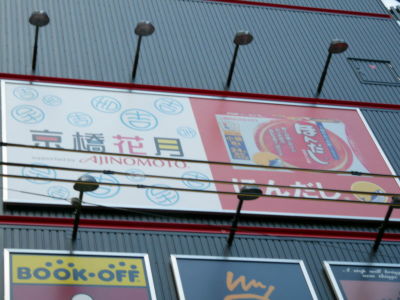 There were a lot of flowers at the entrance.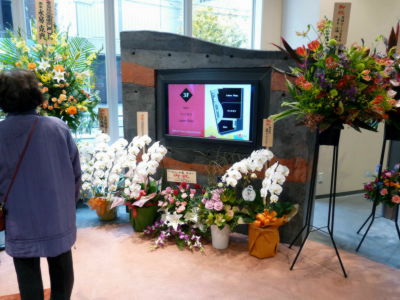 Kyobashi Kagetsuki's public release seems to be from 17 o'clock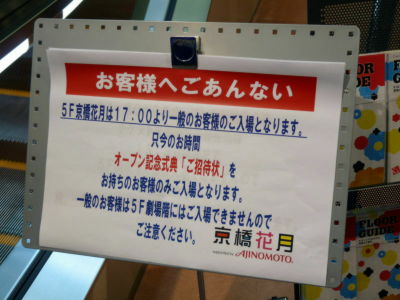 Entrance was restricted by escalator before Kyobashi Kagetsu went to 5 times. Even though it is nearly an hour to open, the reporters are crowded and it is hard to go forward.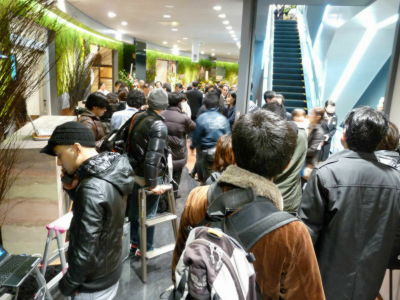 I finished the reception and entered the theater. It is like this in the theater.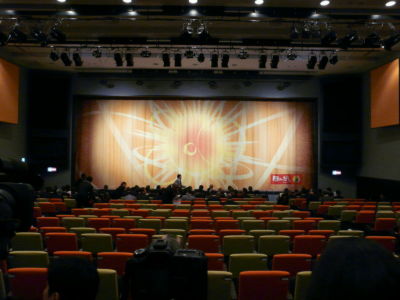 Reporters are going to shoot behind the scenes.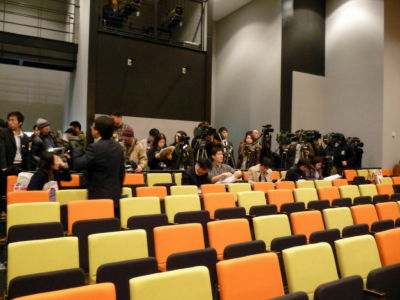 Many TV cameras too. It seems that only the TV station had been drawing lotteries by lottery.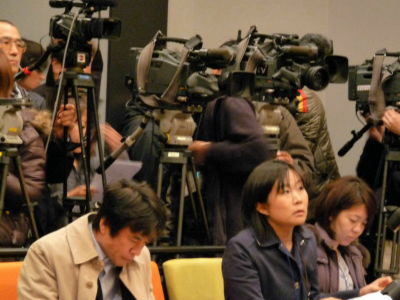 The opening ceremony has finally begun.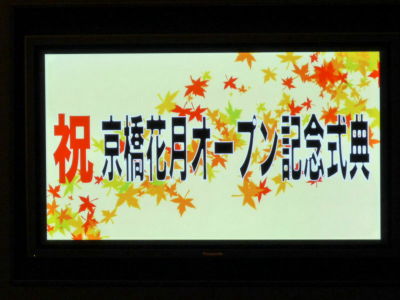 Kyoko Uchida is the host. After all it was more beautiful than watching on TV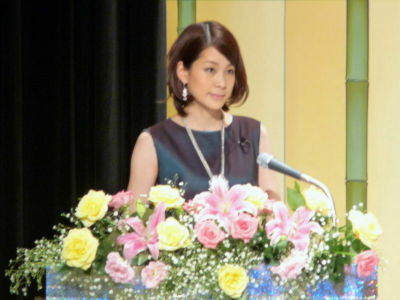 Yoshimoto Kohyo's vice president Hiroshi Osaki.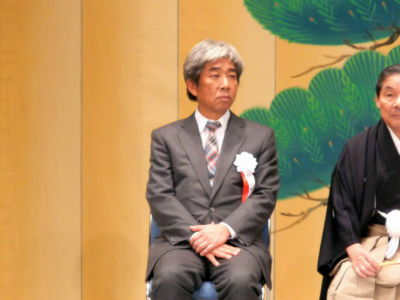 Mr. Riku Kitayuri appeared as an entertainer representative.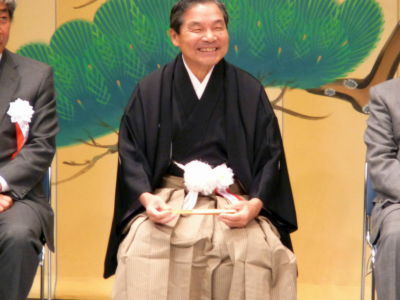 Lolita greetime greetings

Subsequently, "Pine Treasure" by Hayashiya Densharu, Shikaishi and Shikiya was held.

Next, a mirror opening will be held. After this, it seems that the guest was acted upon.

At the schedule, Mr. Osaki's thank you greetings was planned at the end, but there was nothing and it looked like this to the end.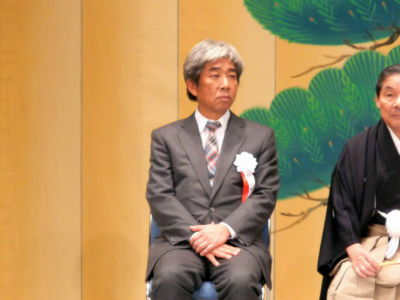 Break here. Such a meal was prepared for guests. I'm jealous ...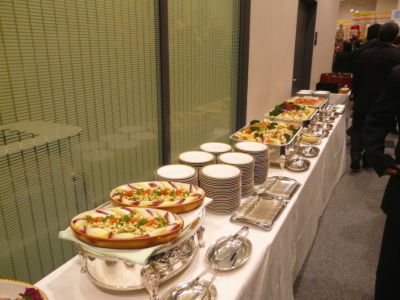 It's only a little more to go yetPlease wait for a while.