All-you-can-eat kushikadets You have challenged 100 skewers on 1Day Pass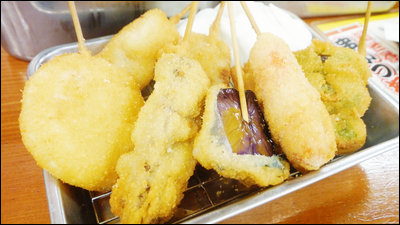 To celebrate the 100th anniversary of the New World and Tsutenkaku on July 3, 2012, the all-you-can-eat Kushikatetsu event is planned at the shop targeting members of the New World Kushikatsu Promotion Association. For 3 days on 2nd, 3rd, 4th July, we can eat Kushikado all day at 1000 yen on ticket purchase date, so I challenged how much I can eat when I participated by myself .

All-you-can-eat Kushikatetsu 1Day Pass | From 100 years - WEB information magazine celebrating the 100th anniversary of the New World -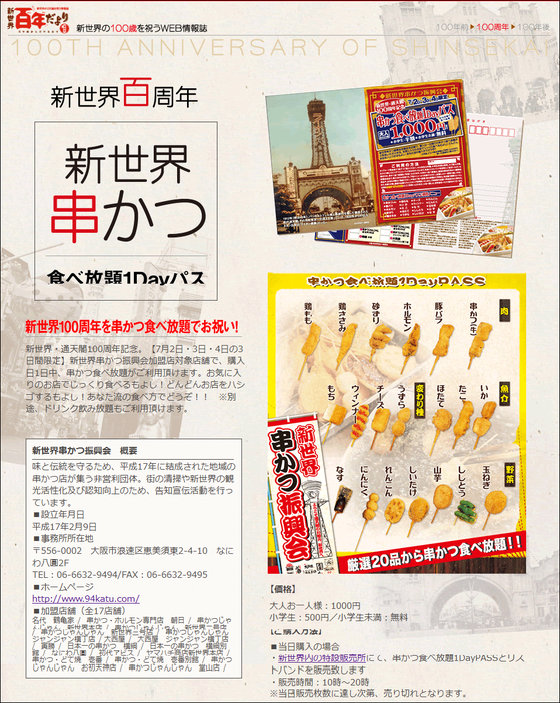 Tickets are issued in front of "Kushikappatsu Yokozuna Main Building" in "Osaka Prefecture Osaka Prefecture Osaka City Naniwa Ward Emei Koto 2 - chome 4 - 11".

View Larger Map

The nearest station is the "Zoo front" station on the Osaka Municipal Subway Midosuji Line.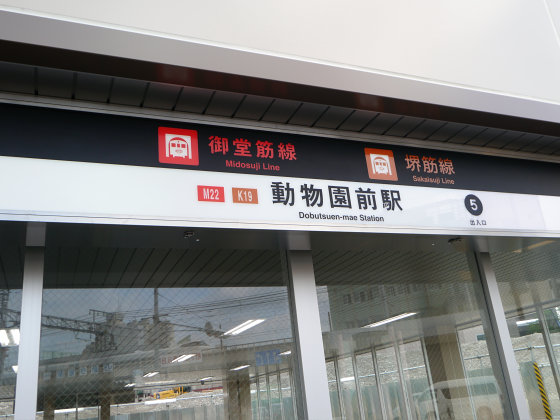 When I walked to the end I could see the Tsutenkaku.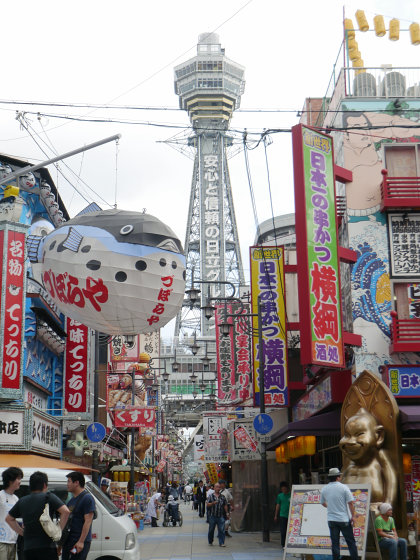 In front of "Kushikatsu Yokozuna main building" where tickets are issued, there are already long lines before 10 o'clock.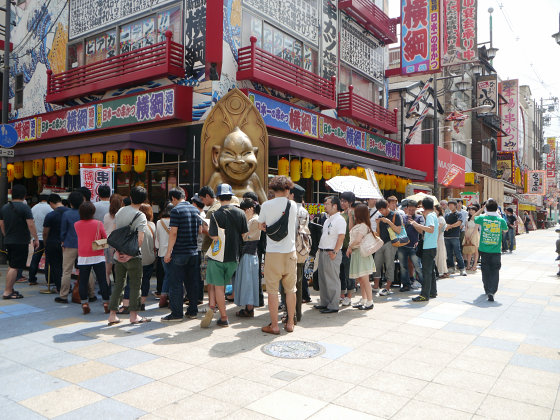 As we had made advance reservation, we were able to finish the reception smoothly. Upon receipt, a ticket with such a stamp rally and store map will be handed over.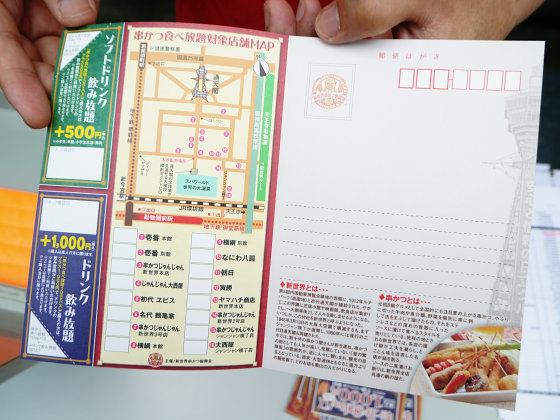 Wearing a wrist band is also necessary so that you can see at a glance with 1 Day pass buyer.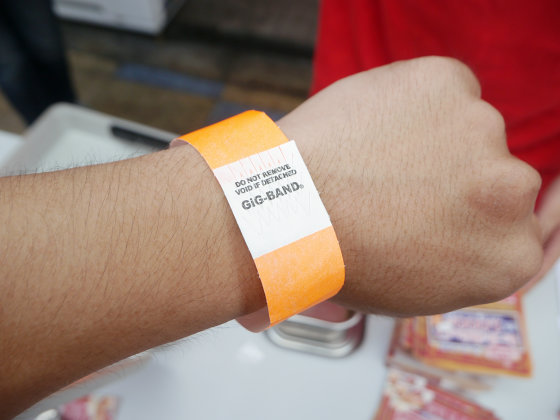 Shinsega Kushikatsu Promotion Association 16 store stores for merchant stores in total.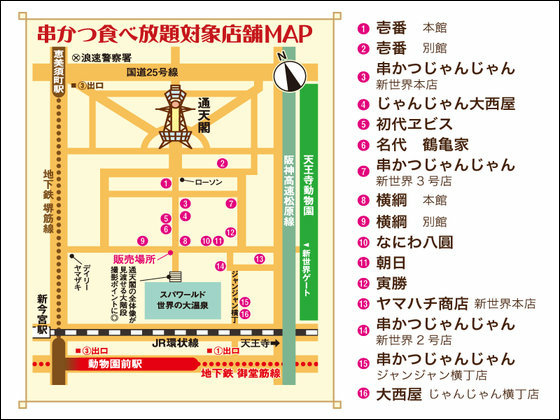 Kushikappe that can be ordered is common to all shops, and it is common to all skirts, including skewer (cow), pork belly, hormone, sand rye, chicken scissors, chicken thighs, cucumber, scallops, quail, cheese, wiener, mochi, onions, shishito, yam, Twenty kinds of lotus root, garlic, and eggplant.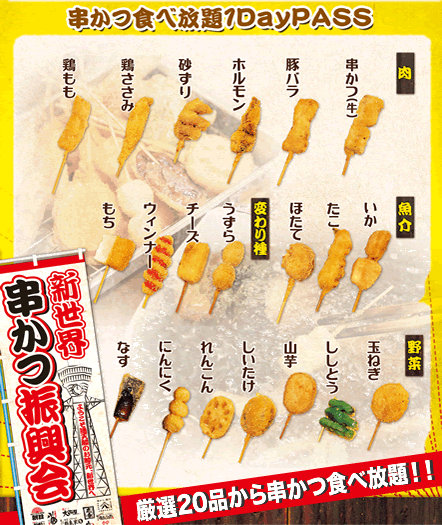 Well, I will go to the first store immediately. This is "Ichibankan". The opening hours are 24 hours, but the time you can eat all you can eat is from 10 o'clock to 24 o'clock.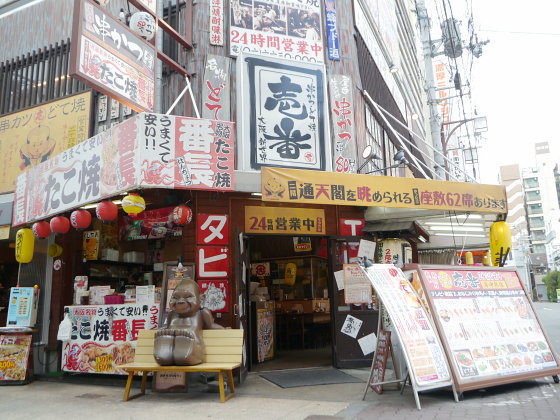 Mr. Billiken welcomes you.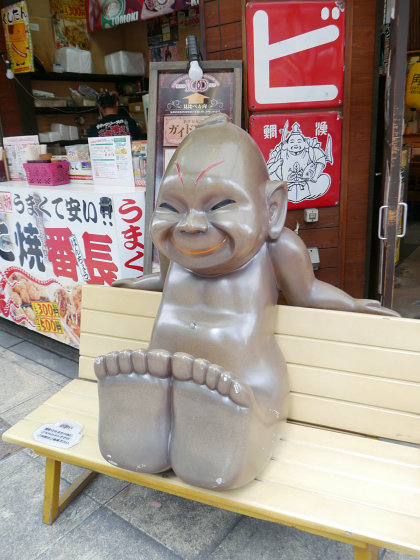 Here, when you enter the store you will first have a stamp rally check.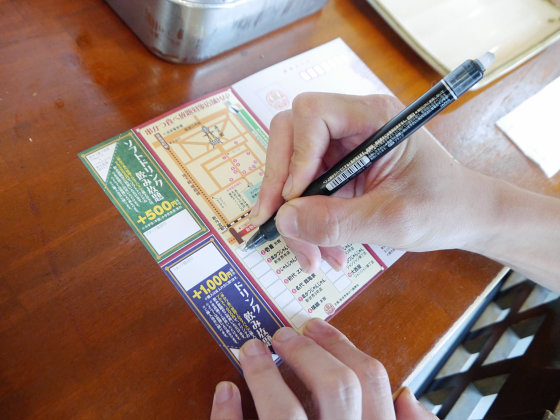 When you get on your seat, you will receive such a card, and when you check it you will be OK.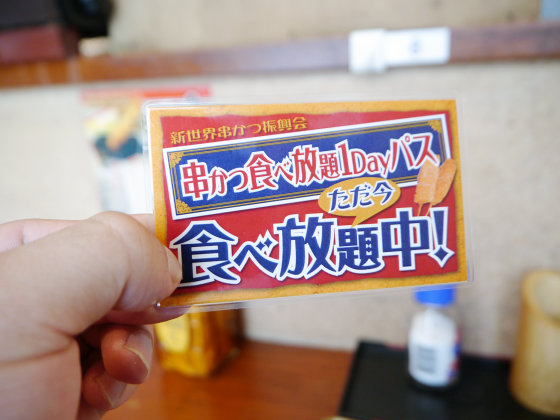 Cabbage and sauce are on the desk.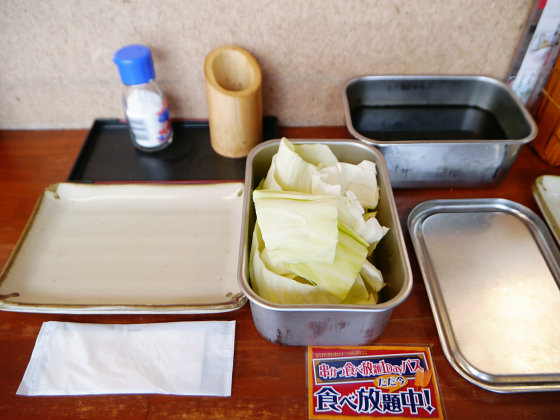 As a rule, twice pickled sauce is prohibited.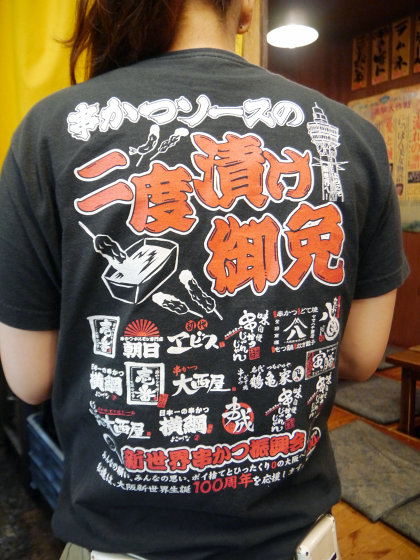 There is a poster where a retro atmosphere is drifting in the store, and you can enjoy the atmosphere.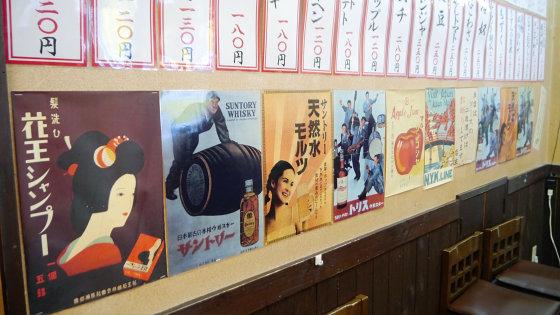 While doing so, the skewers arrived. From the left, sand shavings, squid, hormones, chicken thighs, skewer (cow), chicken breast, pork belly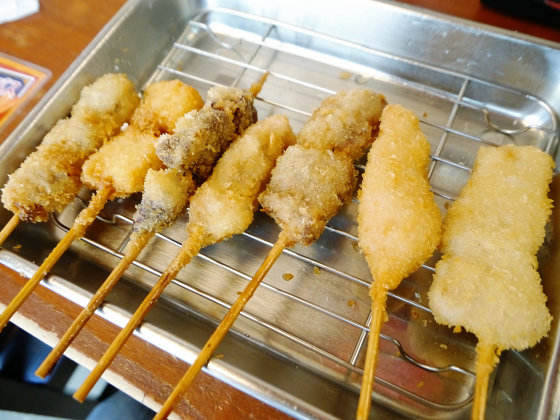 I will soak the pig roses in sauce.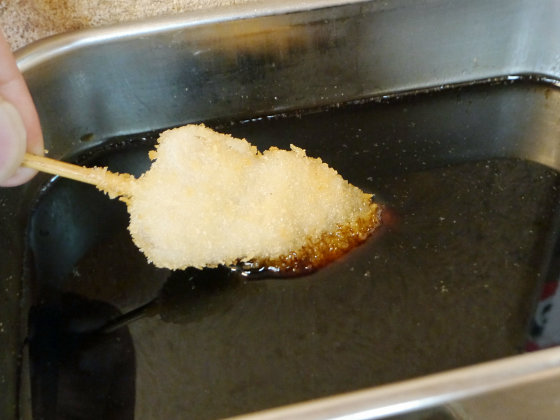 The freshly baked clothes are crispy, the ingredients in the inside are warm and juicy. The sauce is refreshing while having sour taste, making a taste of the meat.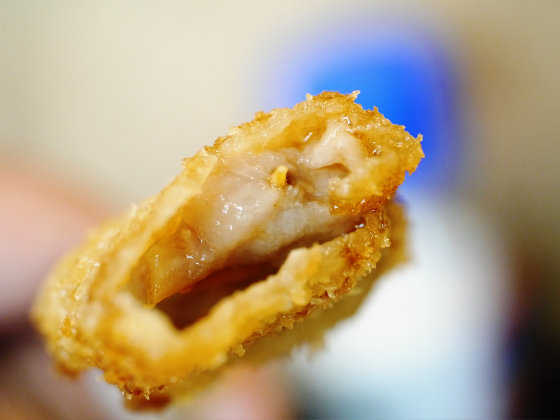 Kushikatsu is a bite size like this compared to the iPhone, so I can keep going for eating with Pakpaku.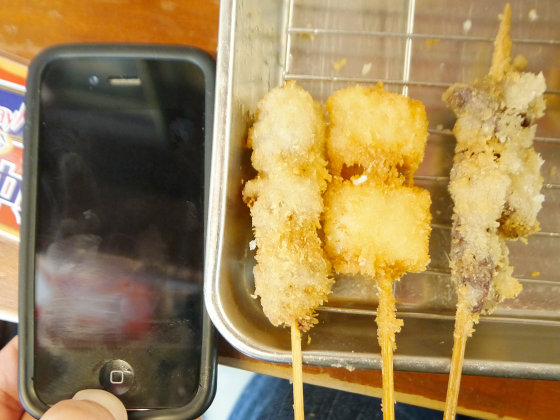 If you feel "There is not enough of the source", it is okay to scoop the sauce with cabbage like this.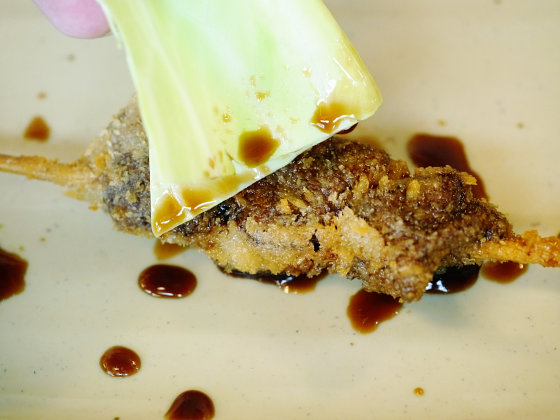 And the second team is arriving. From the left, shishito, onions, yam, sweet potato, scallops, shiitake mushrooms, octopus.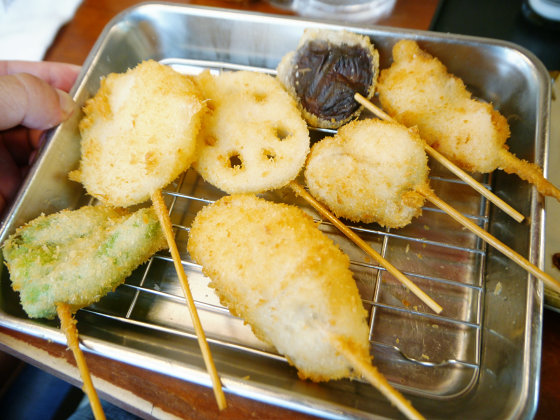 The octopus is tight and the chew is excellent.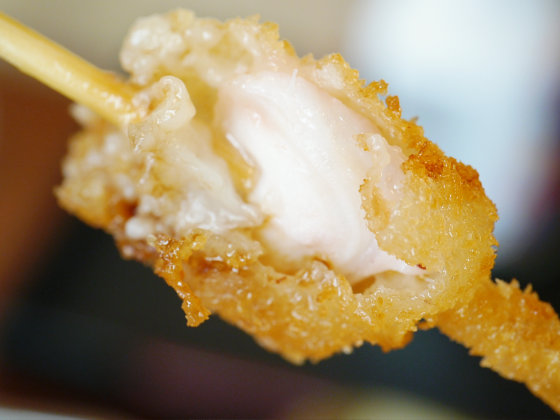 And garlic, azuki, quail, cheese, wiener, mochi came.



This red wiener makes me feel oddly nostalgic.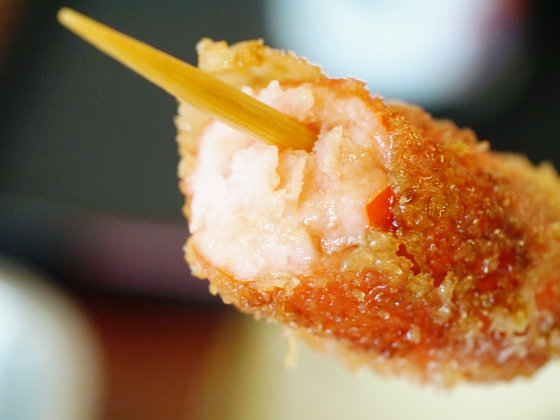 In a word, 20 foods are complete.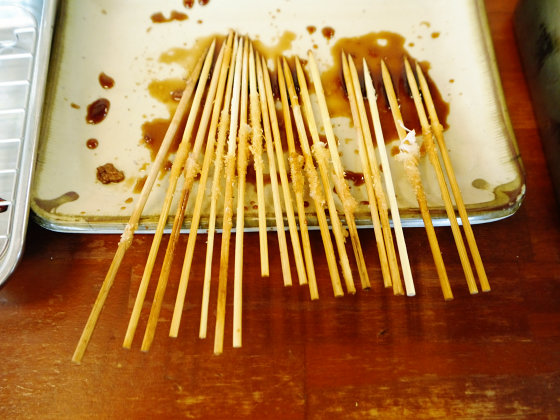 Furthermore, if you have seats outside the shop and have sunny days you can eat well while taking sunshine.



The next shop is to "Tora wins" (opening hours from 11 o'clock to 22 o'clock).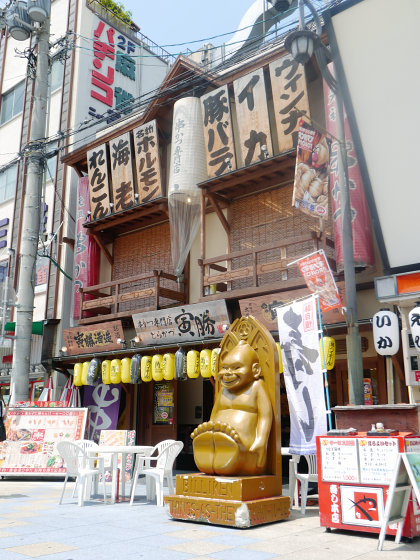 Inside the store there is a poster that makes us feel the times.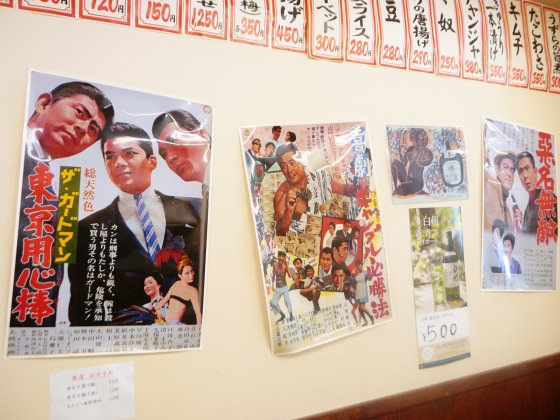 First we will attack from the meat system.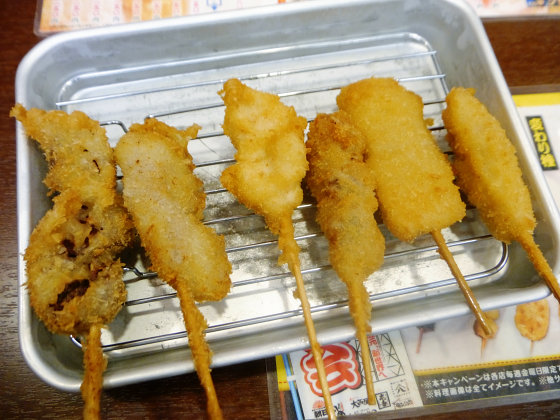 Hormones are chewy and taste appeared to the extent of chewing gum. The source is as refreshing as "Ichiban", it is perfect for all you can eat because there is nothing left to stomach.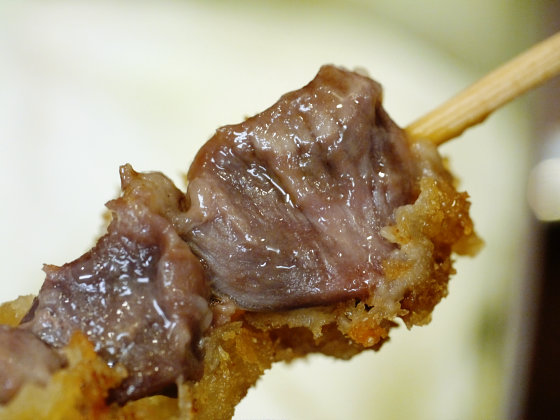 A message of "twice pickled dismissal" feels from the back of the store clerk standing in front of the store.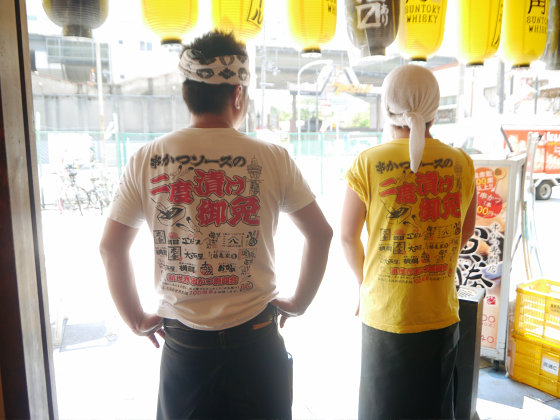 The second line, the emergence of women, queen, cheese and other variants are central.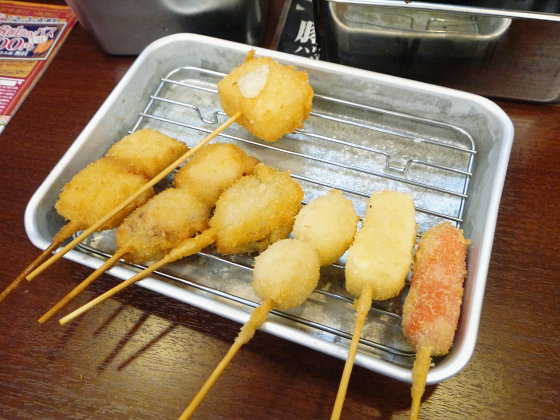 The center of quail is flushed with good flavor, and the flavor of eggs of eggs spread to the mouth.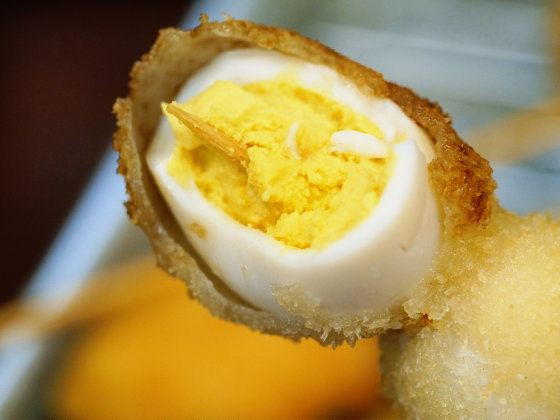 My stomach has become a bit struggling a little, but I managed to finish it.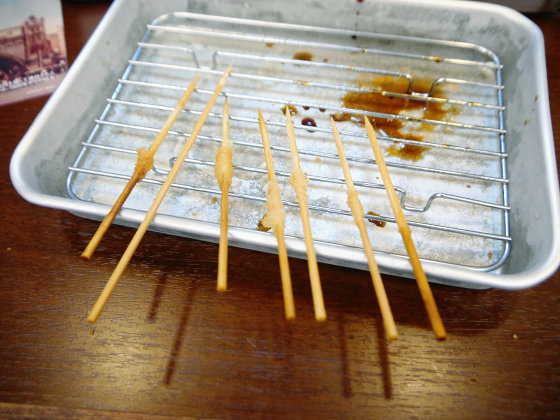 Next time, conscious of eyes, ordered mainly vegetables.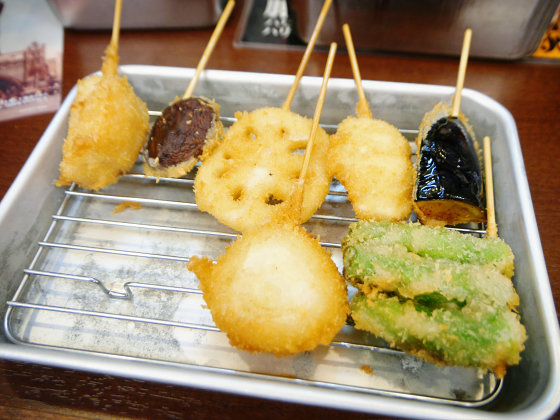 Among the vegetables, the flavor of the lotus root and the light taste are good.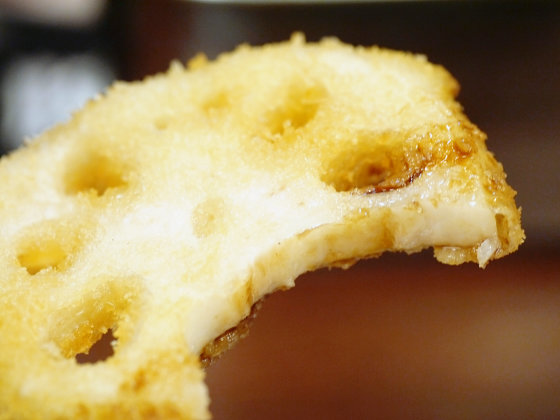 I fully enjoyed the taste of vegetables and finished eating 20 bottles.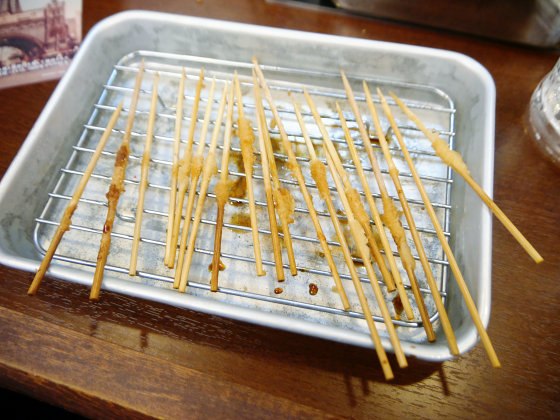 If you eat a total of 40 in 2 shops, you will be quite hungry. For example, if you eat three McDonald's Big Macs, you feel full. So I decided to take a walk around the new world for a bit of a strange thing.

"New World International Theater". There was a retro movie poster etc in the skewer shop, but in this movie theater it is possible to actually appreciate old movies.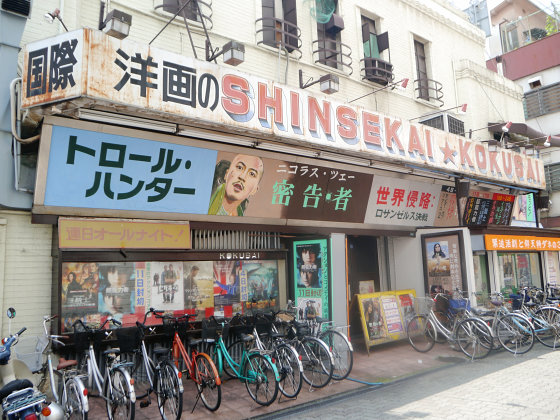 This is"Asahi Theater". If you are lucky you can see the actor who dressed as a play around the theater.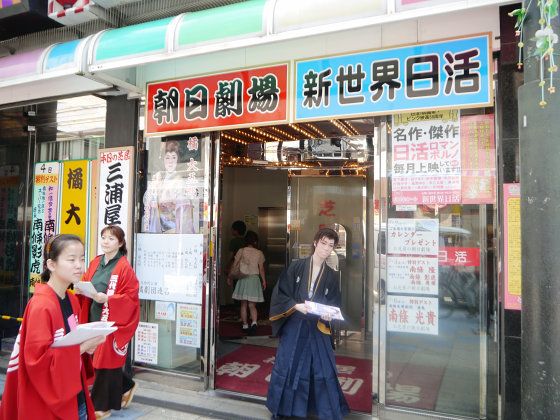 And, as you climb the Tsutenkaku ... ...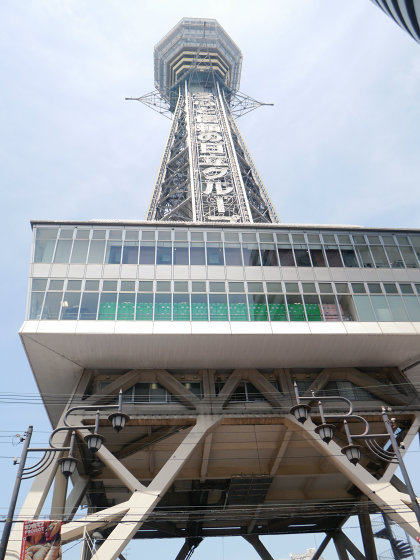 "Biriken statueI will worship. This Biriken statue is the 3 rd generation, it is one size larger than the 2 nd generation, and the head is covered with gold foil.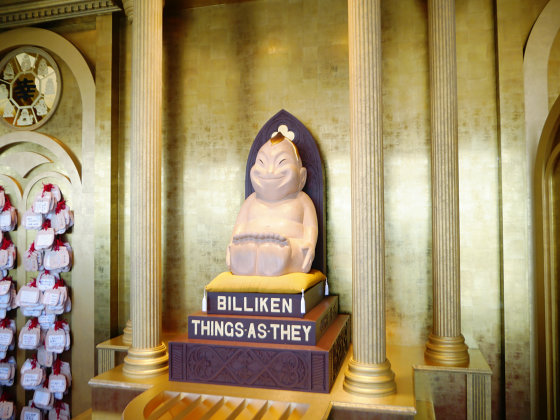 Well, I was able to enjoy walking so I will head to the next shop. This is "the first Ebisu" (opening hours from 11 o'clock to 23 o'clock).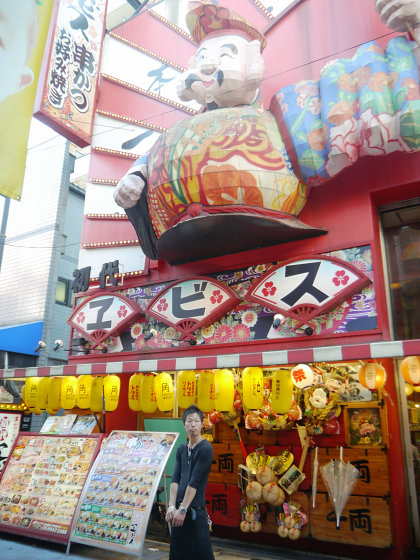 A shop featuring a light like a round lantern.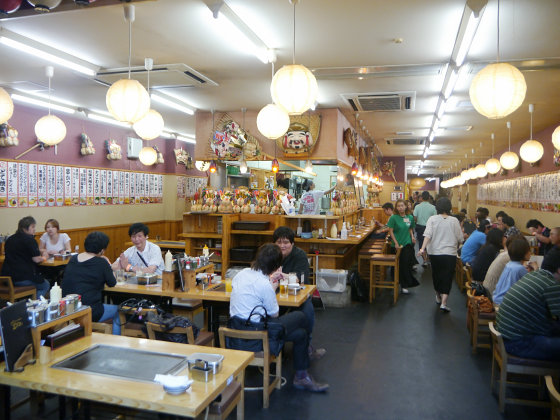 It is an order immediately. The skewer here is thick and the clothing is thick.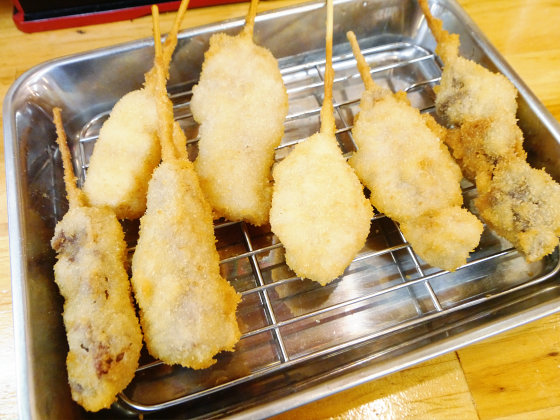 This is skewer (cow). It's perfect for those who like to enjoy the taste of sauces, because the clothes are thick and they absorb a lot of sauce.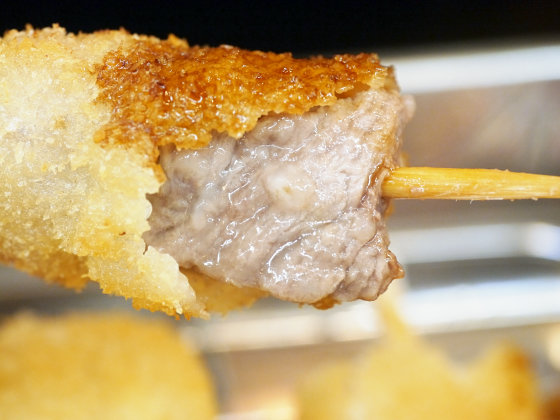 If you ask a couple of stuff at once, you worry about which one you should eat from, but that is one of the pleasures as well.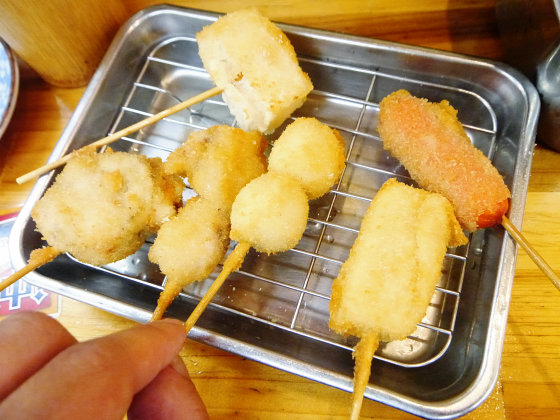 Here is a motif. Because it accumulates considerably hungry, it is a good article to ask when you want to meet your tummy quickly.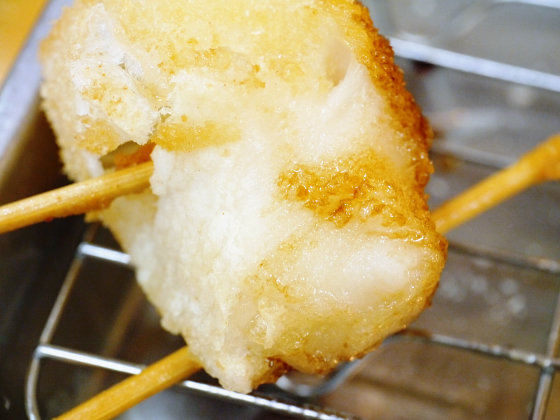 My stomach has not decreased so much, but I am going to stay with the pelori.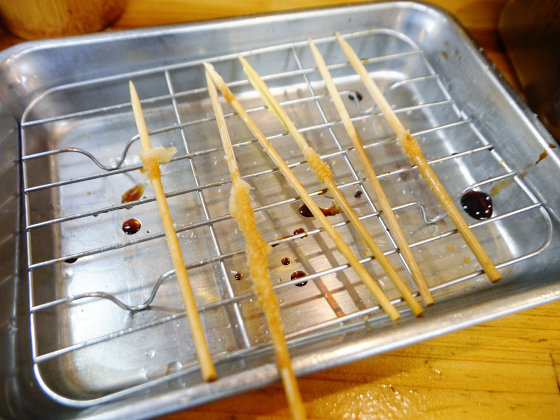 I asked the clerk to see the back. Twice pickled kushikatsu sauce is prohibited even at this shop.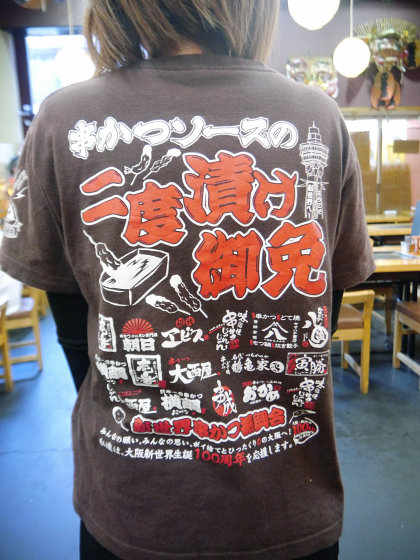 I ordered a vegetable series, but the thickness is also great and the volume is amazing.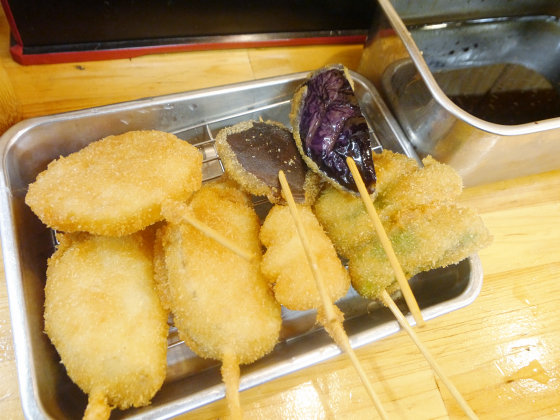 Bright color eggplant invites appetite.



Even at this shop, we have 20 complete meals. My stomach is pretty limiting ......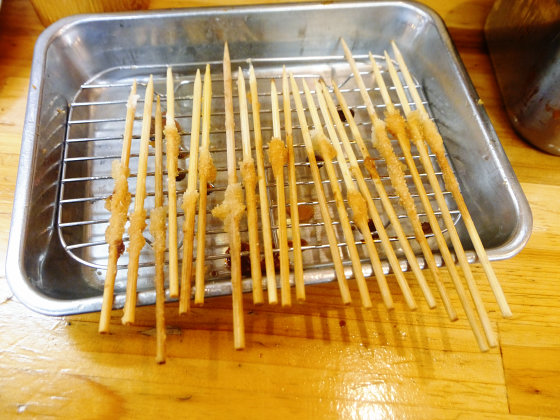 However, I will still go. "Asahi" (opening hours from 11 o'clock to 23 o'clock).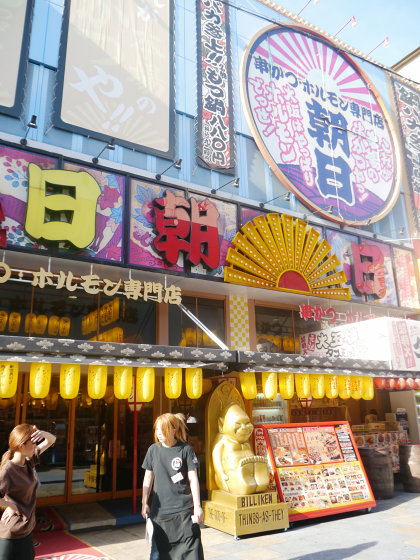 According to the store, there are still more people than usual weekdays.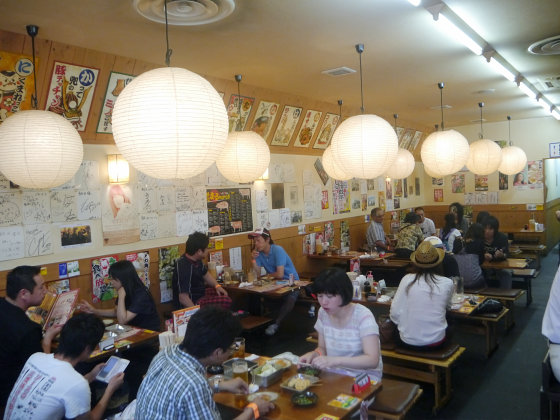 I arrived at the counter seat, but I can see the place to actually fry ... ....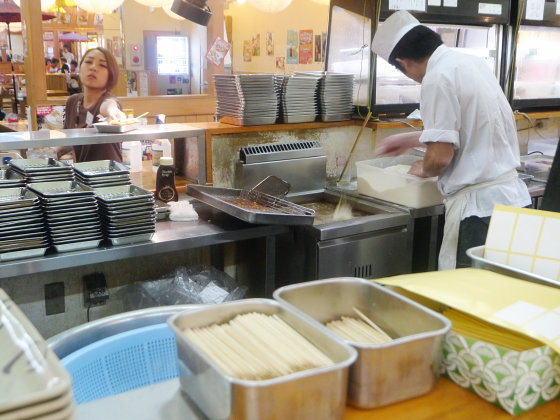 It is a pleasant place to hand it as it is "Aiyo!"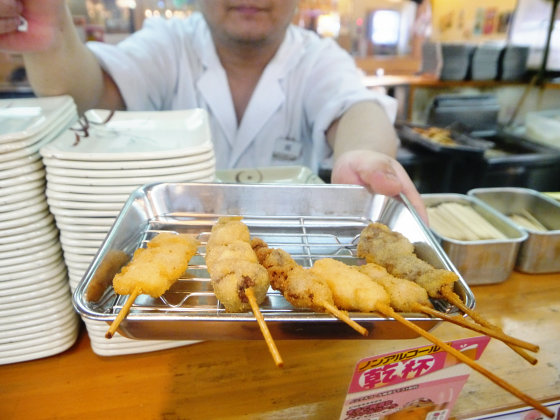 More and more will come.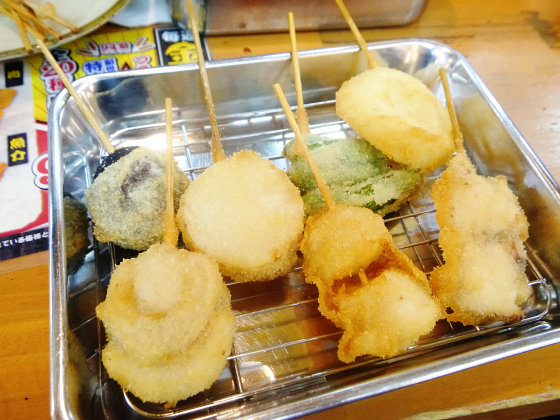 Although the clothing is thin here, when the tooth hits, you can feel the feeling that clothing collapses in the mouth with crispness.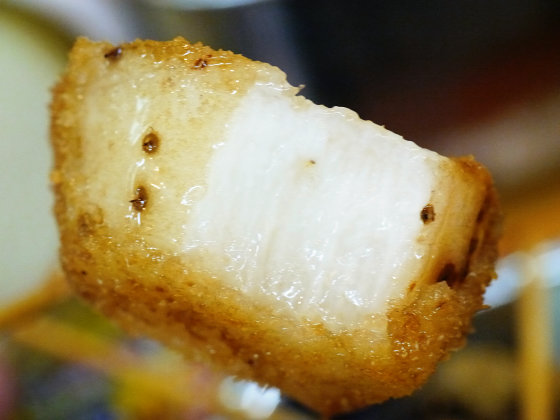 We've also got lotus root, garlic, rice cakes and so on.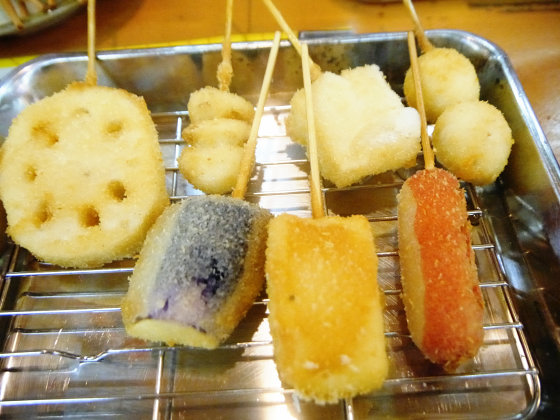 A garlic shaped like an Oden of Chibi Tai. I have a nice taste, but how many garlic did you eat today?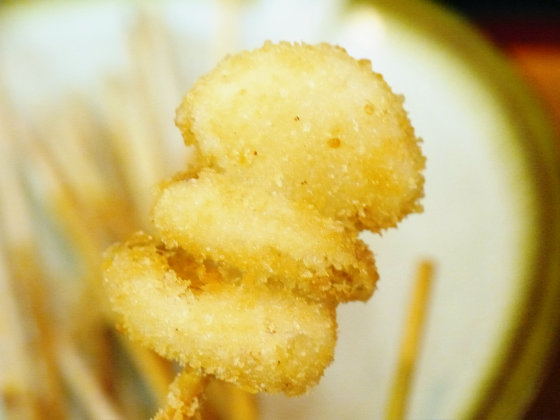 I managed to finish it.



At the end, we will ask the store clerk to check the tickets before we go back to the store.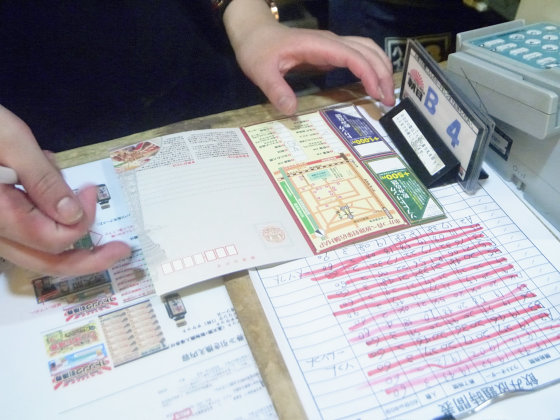 When you leave the store, you can see a different new world that the sun is already sunk and illuminated by neon.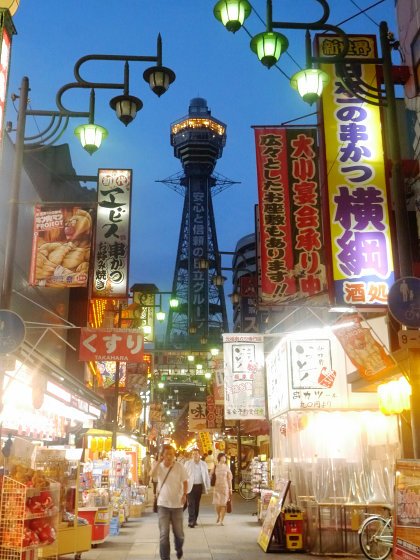 Next is the last store, but this shop is in this Janken's alley.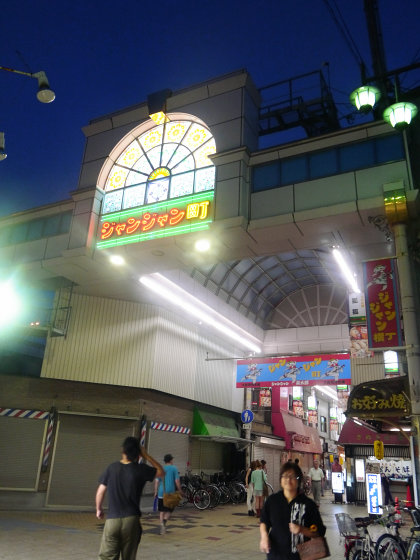 It is a store called "Onishiya" (open from 11 o'clock to 22 o'clock).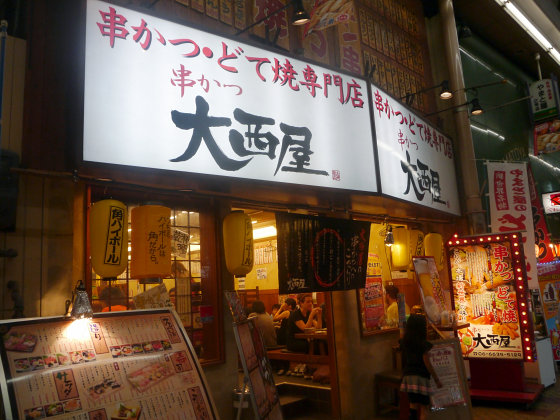 A lot of people were wrapping the wristbands when seeing the arm of people coming to the shop.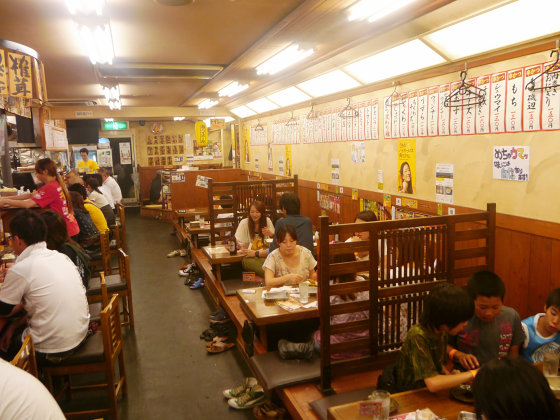 The first skewer appeared immediately.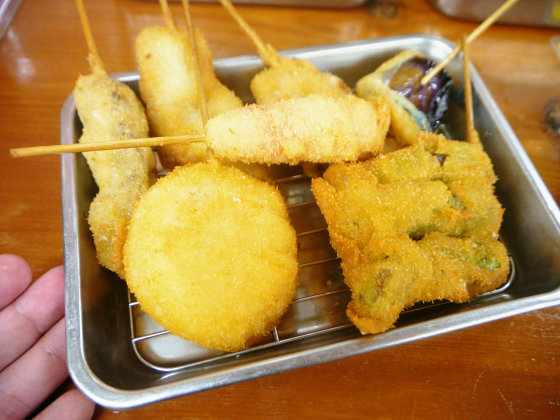 Hot sliced ​​meat juice seems to burn.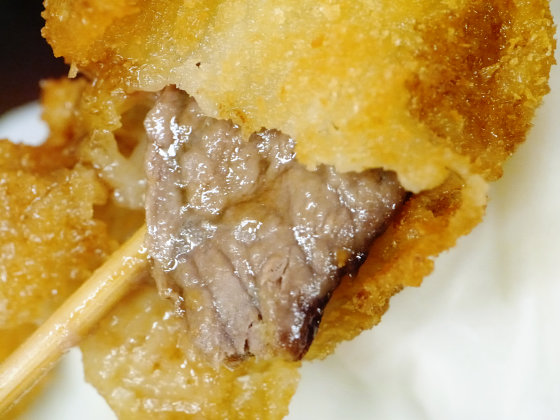 Shamisaki is onion.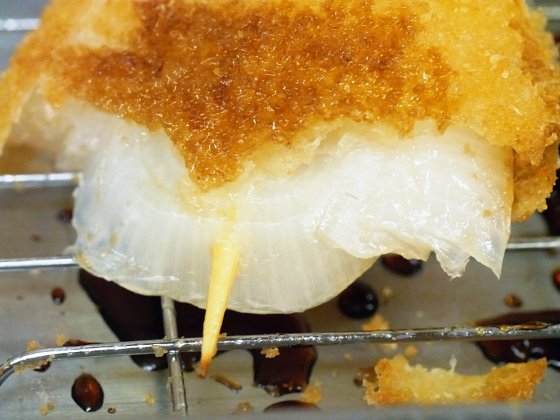 I managed to finish it, but I am considerably in a state of painful hunger.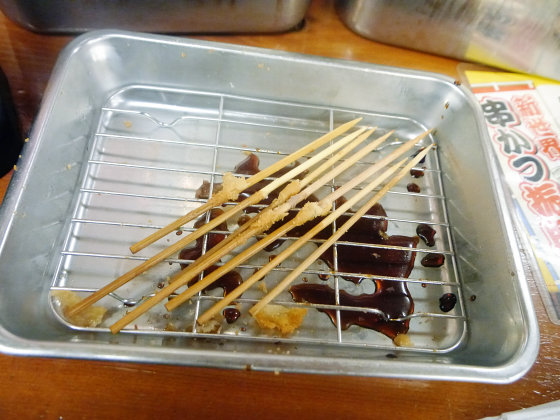 The next skewer is here.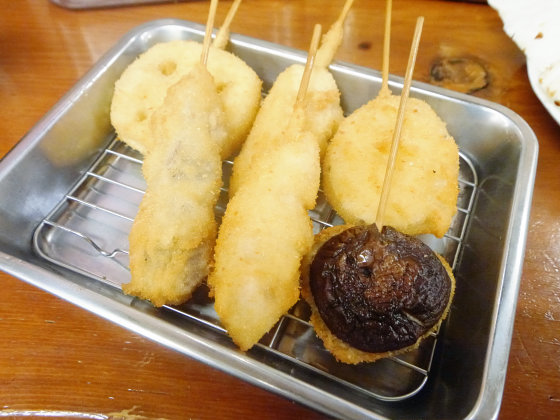 And here, from the store clerk "It also goes well with the skewer" It was presented "Ajinomoto Ponzu". It is said that it is a mellow taste rather than a normal ponzu.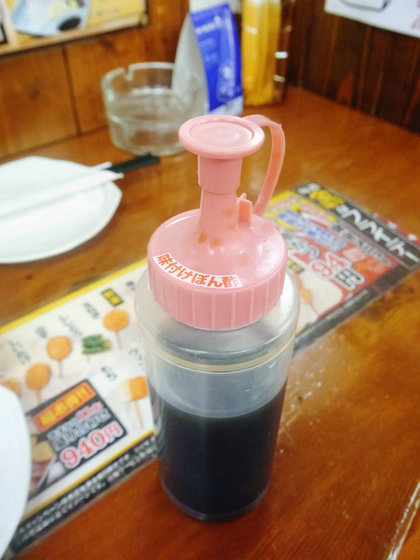 I feel quite refreshed, I feel a fresh taste when I get tired of the strong taste of the sauce.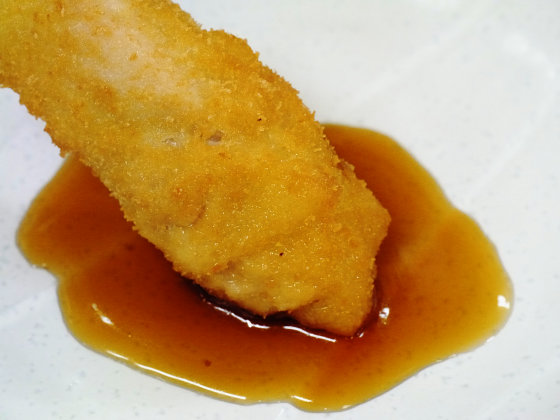 The last seven arrived.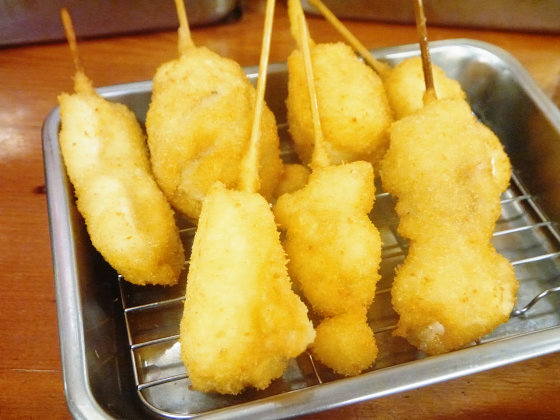 First of all, squid. I will grab the texture of Korikori.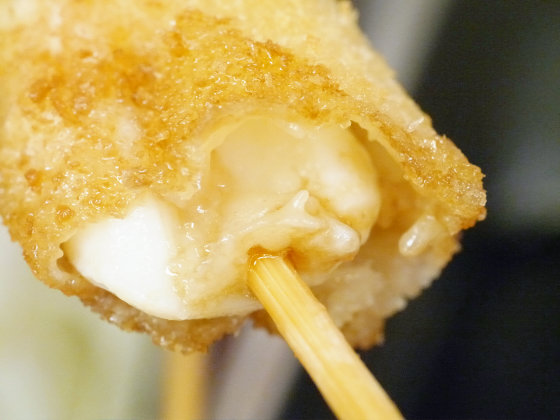 Trolley and melting cheeses are more lightly flavored than rich taste.



So, the last one.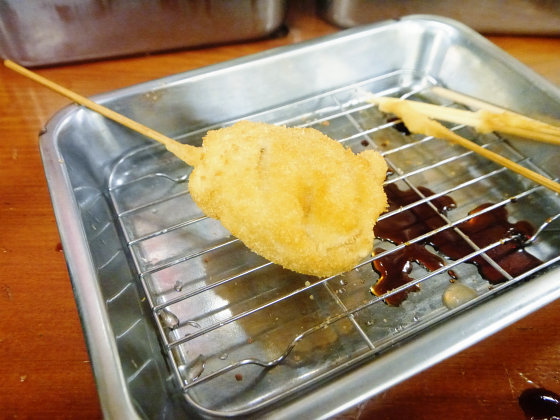 It was scallops that I ate a lot of sauce and ate.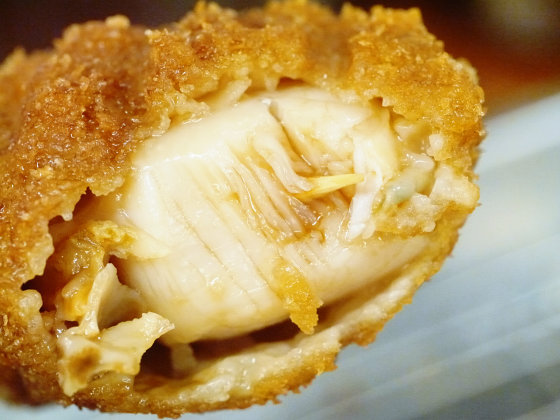 With this, I managed to finish a complete meal of 100 ... ....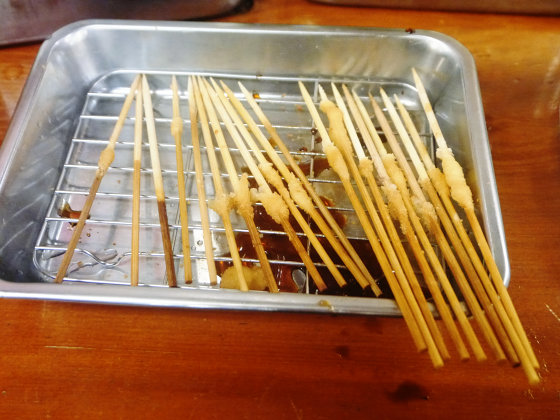 The time taken to eat 100 bottles is about 12 hours while taking a break. Although there were many severe aspects, I can taste the new world and feel a little sense of accomplishment. If you are interested, please do.

Furthermore, it is said that 200 tickets on the day are sold out around 11 o'clock, so we recommend that those who would like to get it by any means should come as soon as possible.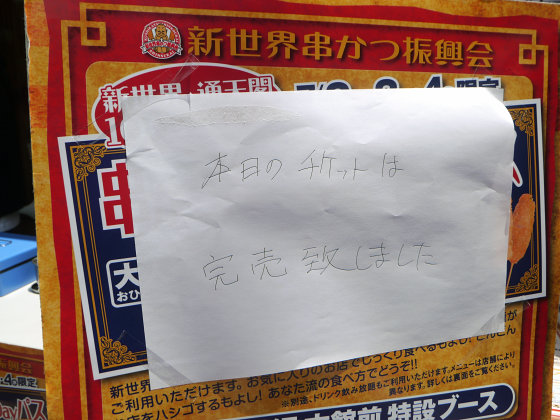 Also, although I could not visit this time, I can enjoy all-you-can-eat kitsushi-cho on the following shops.

"Ichibankuban" (business hours from 11:30 to 21 o'clock)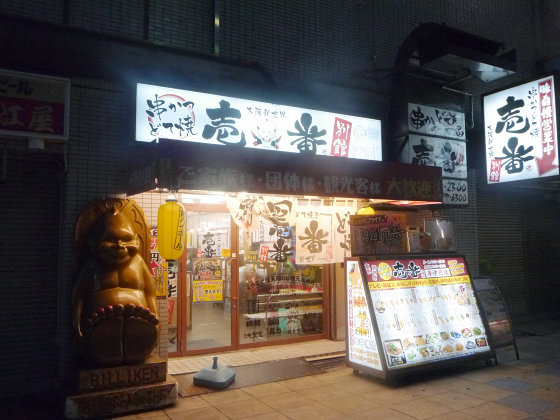 "Kushikappu Janken New World Headquarters" (Opening from 11 o'clock to 23 o'clock).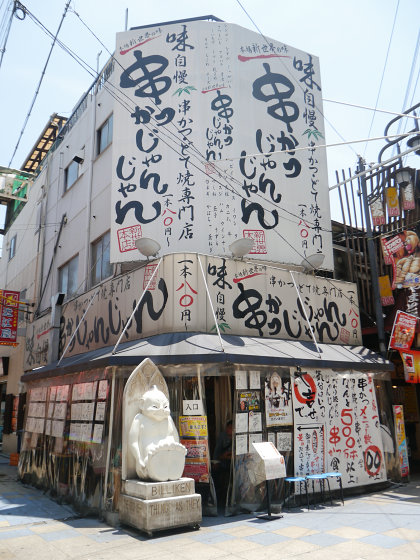 "Janken-Onishi" (sales from 11: 30 - 22: 30).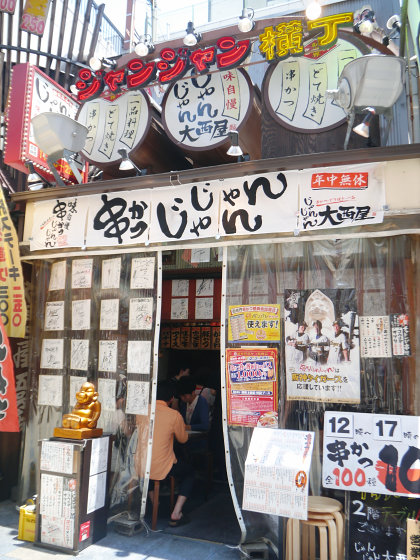 "Naga Tsuruga House" (24 hours business hours, all-you-can-eat is from 10 o'clock to 24 o'clock).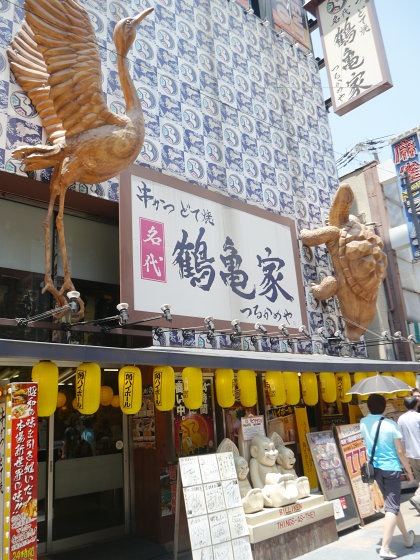 "Kushikatsu Jankchan New shop 3rd shop" (Opening from 11 o'clock to 22 o'clock).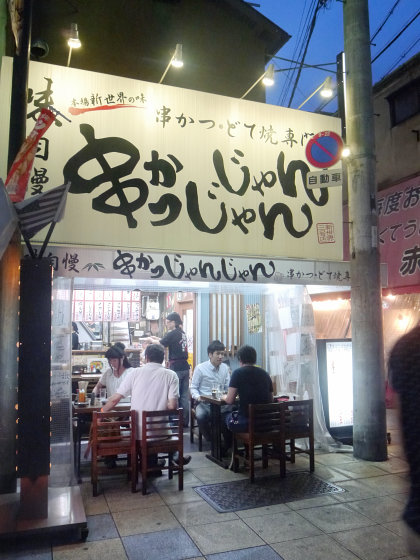 "Yokozuna main building" (business from 10 o'clock to 23 o'clock).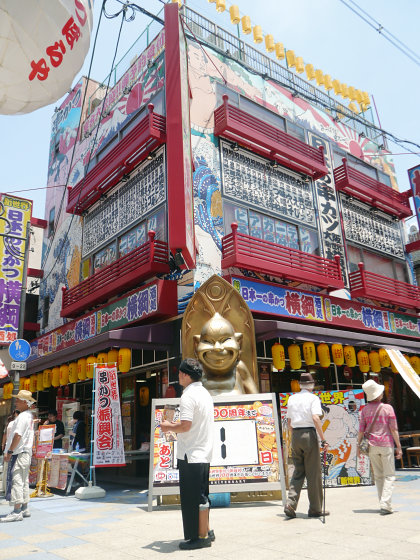 "Yokozuna Annex" (sales from 11 o'clock to 22 o'clock).



"Naniwa Hachiho" (sales from 11 o'clock to 22 o'clock).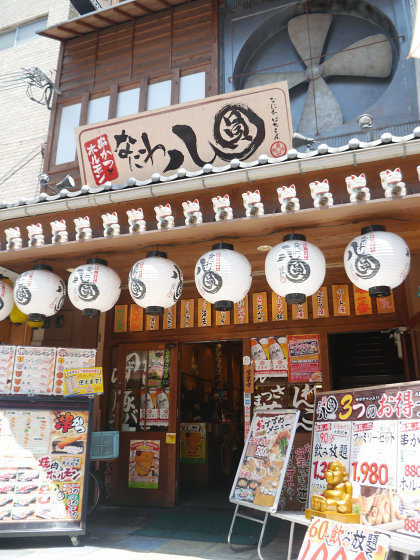 "Yamaha shop new world head office" (business from 11 o'clock to 22 o'clock).



"Kushikadets Jun Jun New World No.2 Shop" (Opening from 11 o'clock to 21 o'clock).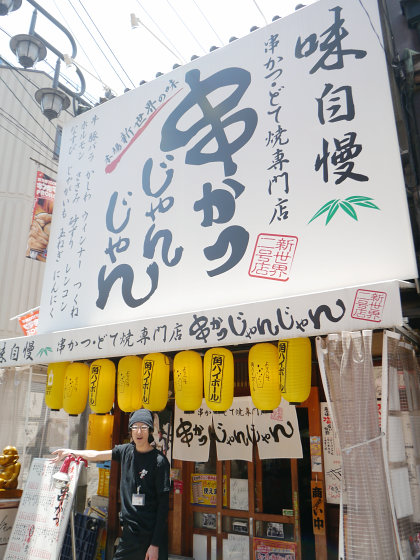 "Kushikatsu Jankchan Jean Jean Yokocho Store" (Opening from 11 o'clock to 23 o'clock).