I ate a morning plate of IKEA which can eat breakfast at 99 yen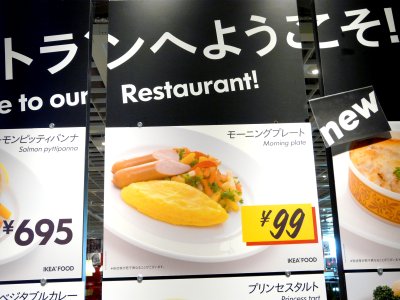 A large furniture store with a store like a huge warehouse "IKEA Tsuruhama"There is a restaurant section where you can eat, but there is a breakfast" Morning Plate "offered at 99 yen there and" Crazy Morning Set "of 395 yen in the set, so we go out to eat I tried.

It is comparable to fast food, but what kind of taste does it really have?

Details are as below.
At the entrance is a big signboard appealing "Morningplate". It is limited sale from 9:30 AM to 11:00 AM.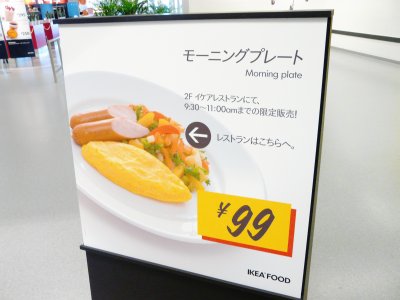 "Crazy Morning Set" which set "Morning Plate" to "Today's Soup" and "Ishigama Pan".



From 17 o'clock on weekdays there seems to be a dinner set with a general price of 795 yen and a member price of 500 yen.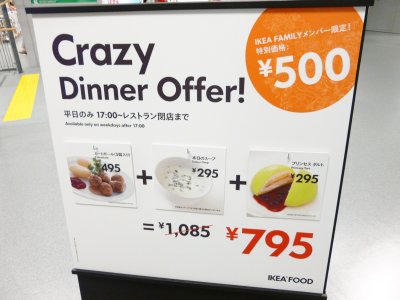 Because it is self-type, I will take it for myself.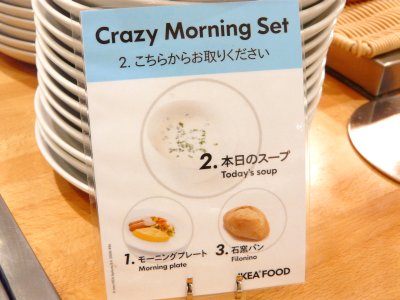 Today's soup was mushroom soup.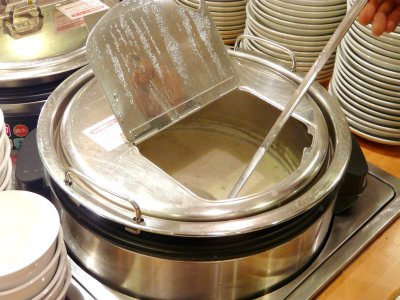 Ishikari bread arranged.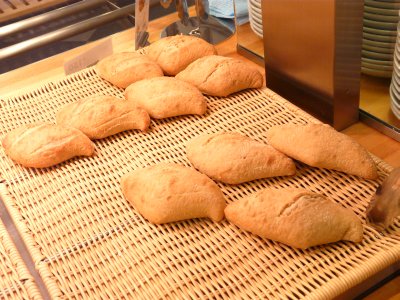 If you are a member of IKEA FAMILY, if you dine, the drink bar will be free (except Saturdays, Sundays, holidays, busy seasons).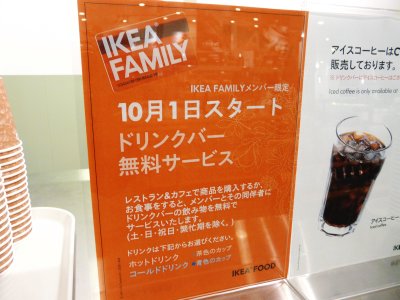 This is "Crazy Morning Set".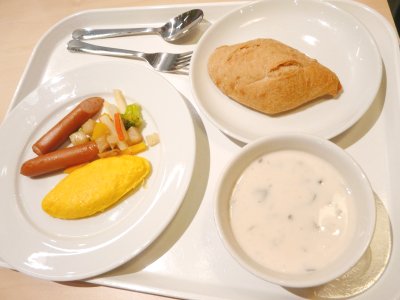 Only "Morning Plate" can be bought for 99 yen.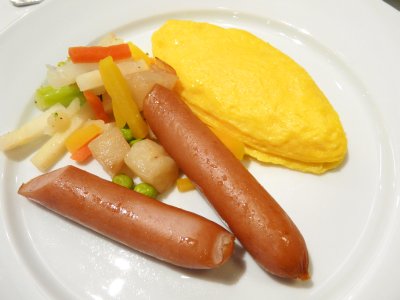 The inside of the omelet was soft and it became a toro.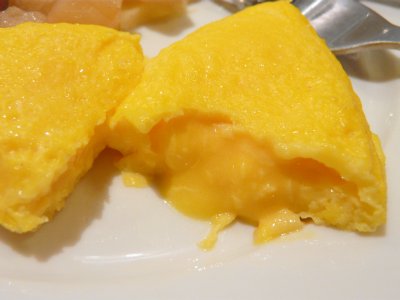 "Stone bread bread" can be eaten when set.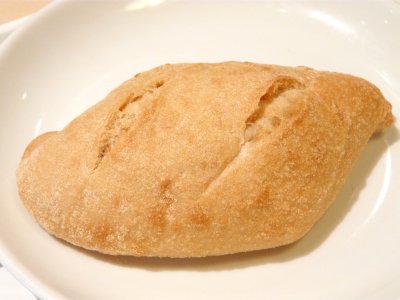 Soup of set menus as well.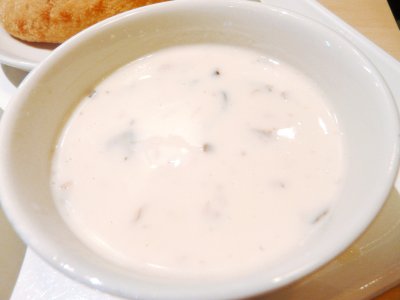 Vegetables and omelets of the "Morning Plate" are pretty tasteless and may be good for those who enjoy the taste of the ingredients as it is, but if you do not eat them with a tasty sausage it is a lonely taste. It tastes slightly frozen food-like atmosphere. Ishikari bread is crispy on the outside and can be eaten delicious initially because it is warm, but be careful as it gets harder and harder as you get cold. Mushroom soup had milky sweetness and greasy smell, and it was quite tasty if it was not a favorite person.

It was not a menu that seems to be "huge although it is cheap" because it was not a member who liked the light taste or overall like price-oriented feeling. However, it is certain that it is cheap, so a person who wishes to go to IKEA from the morning and want to see the inside of the store may be a good idea to live.