Young people who throw things in the track and spark and play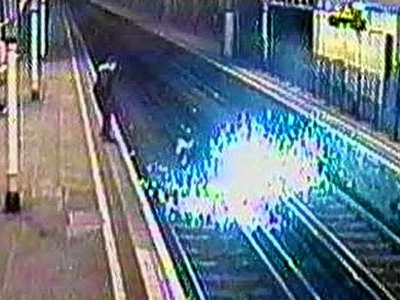 The surveillance camera attached to the station captured the appearance of young people playing throwing things into the line through which electricity is passing. It seems that it is quite dangerous to see the intense pale light reflected on the published image.

Fortunately they seemed to have been ok but it is a dangerous act, so please never manage.

Details are as below.Moment a vandal cheated death on live railway track |

Young people were filmed at Adolstone Station in the UK. Current of 750 volts is flowing in the track, but three young people seem to have thrown in a wheelchair throw.

Take the metal ramp and go to the track.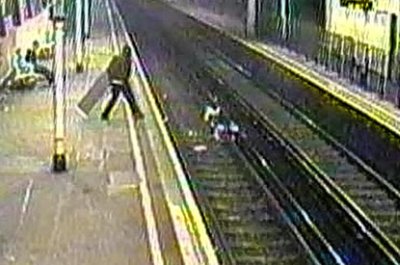 Violently spark. The thrap is dissolved by electric current.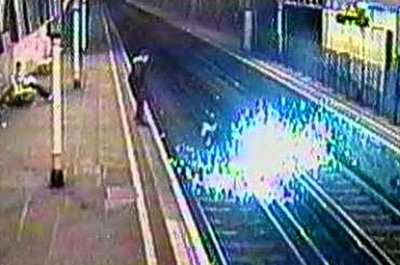 A young man who escapes to the sparks flying around.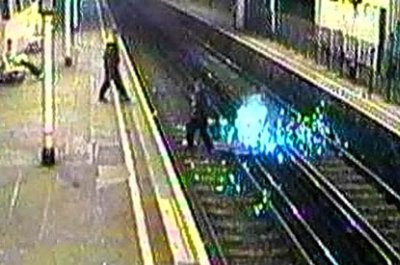 Graham Cottington, a British Railway Police School who felt horrified at the image, told the students about the danger of invading the railroad, "They are honored in front of their friends. Sparks have fallen because some people are getting on the railroad tracks that they have not died or been seriously injured by accident. "
in Note, Posted by darkhorse_log