Difference between ideal figure of women envisioned by women and men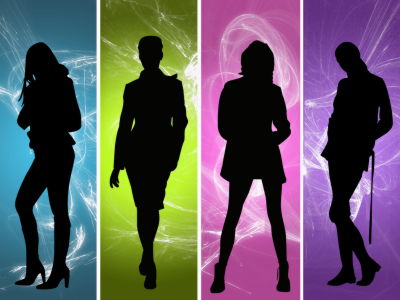 I think that there were many women who were trying to try hard before the beginning of full summer, but it seems that there is a considerable difference between the ideal figure of a woman the man is envisioning and the ideal figure that the woman himself is envisioning , Sometimes there seems to be misunderstanding by this difference.

Details are from the following.Fabulous Mag ::: Diets - Fabulous Body Survey 2008: The Results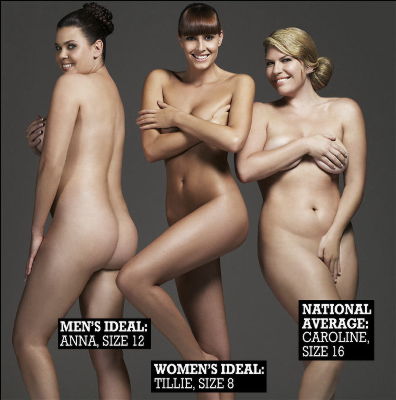 A woman of "SIZE 8" whose center is the ideal figure that the victim envisioned the most, the body shape of "SIZE 12" with the most ideal figure shape imagined by men is the left side, which is the average It is a woman of "SIZE 16" whose body shape is on the right side.

Men prefer chubby people than women think, and women are ideal for thinner body shapes. For men, it is thought that this is why there are many women who say "I want to lose weight" although they are not fat at all. When I asked a woman, "Do you want to lose weight?", 79% of women answered that they want to lose weight also suggests that there is a difference between men and women in the ideal figure.

Although it is a part, we introduce the contents of questionnaire about body shape.

1. How do you feel when you see your figure with a mirror?

Somewhat satisfied: 40%
Very happy: 29%
Disappointed: 16%

2. How often do you care about your figure?

Sometimes I care about it: 40%
Always constantly concerned: 21%
Frequently worried: 21%

3. Have you ever been jealous of your friend's shape?

There is: 50%
No: 50%

4. Which part do you want to tighten?

Stomach: 45%
Thigh: 17%
Chest: 16%

Other questionnaire results are as follows
Fabulous Mag ::: Diets - Fabulous Body Survey 2008: The Results

Beyond the man's thinking, women seem to care about their figure.
in Note, Posted by darkhorse_log