Applied patents for touch screen for mobile devices equipped with Sony, game functions, etc.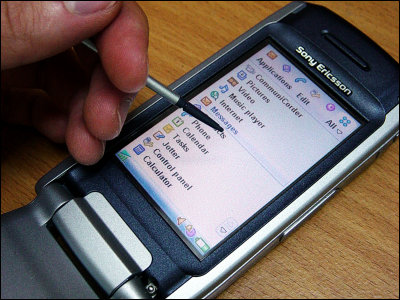 It became clear that Sony applied for patent on touch screen for mobile devices to US Patent and Trademark Office.

Since it is touched on the application to the game function etc. in the sentence at the time of application, possibly in addition to touch panel applications such as smart phones, think about application to multifunctional walkman etc. against PSP and iPod touch Maybe there is.

Details are as follows.
United States Patent Application: 0080150911

According to this page, Sony Computer Entertainment America has filed a patent for touch screen on the United States Patent and Trademark Office on January 21 of this year.

According to the text submitted for the application, this patent relates to a device composed of a pixel and a processor which detects touching the touch screen, and when touching the touch screen the signal is transmitted to the processor.

And mechanisms to reflect the input to this touch screen in the game are considered, and other things are considered to be used for things such as telephone, portable media player, e-mail device, web browser device Thing.

I do not know if this patent is accepted by the US Patent and Trademark Office but apparently Sony may be releasing some portable devices using touch screen in the future.
in Note, Posted by darkhorse_log