Nissin "Cup Noodle Brazilian Chicken Noodle Big" Tasting Review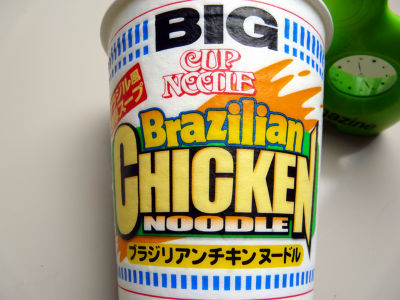 Nissin 's Cup Noodle Brazilian Chicken Noodle Big, which was newly released from Monday, June 9, was sold at convenience stores, so I bought it immediately. Regardless of chicken noodles, I thought what is "Brazilian", it seems to be a product that imagined popular ramen in Brazil.

Review from below.
Nissin Food: Product information: Product list: Cup noodle Brazilian chicken noodle big

Raw materials, especially Brazilish material seems not to be used, it seems to be "a noodle that imaged rich Brazilian chicken soup".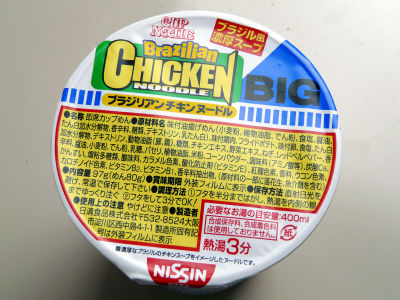 One meal 436 kcal.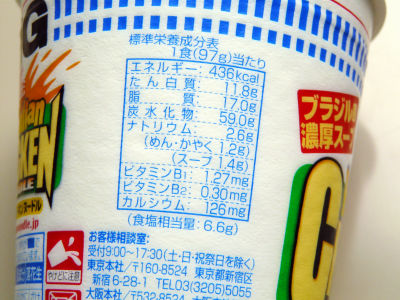 Allergic substances like this are wheat, eggs, milk ingredients, peanuts, pork, chicken, seafood and soybeans.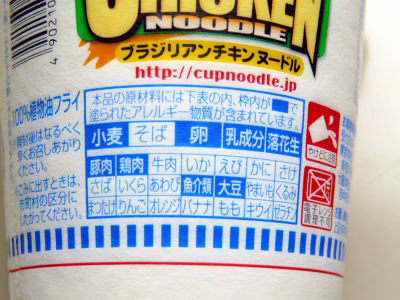 Pork meat.



Wait for 3 minutes with hot water.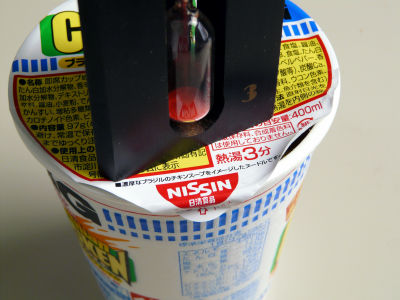 did it.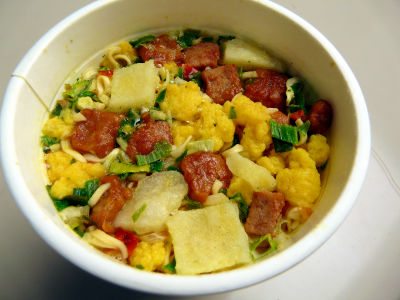 Stir, I will.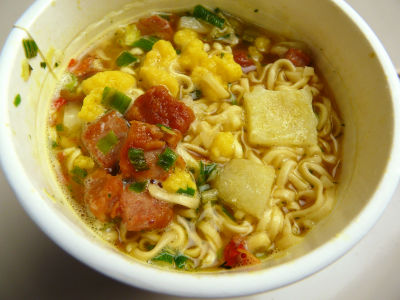 Salted chicken soup worked, but it is easy to taste the thick dress. The ingredients also have chicken bone and it is perfect volume, perhaps you want to eat Gatsuri may be good.