Presented the 2008 JASRAC Award, again highlighting the strength of Japanese animation overseas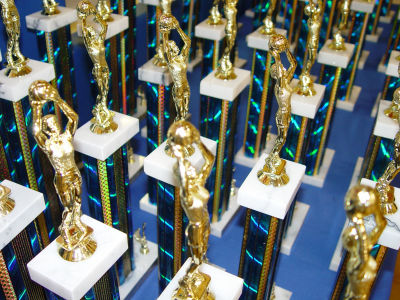 On May 15, the Japan Music Association for Copyright Association "JASRAC" announced the domestic work best 10, which was the distribution amount of the work usage fee of the previous year was large. What is prominent among them is that the best 10 works with foreign deposits were all animated BGM.

Details are as follows.JASRAC | 2008 JASRAC Award

According to this site the best 10 of domestic works' foreign payment distribution is as follows

First place:Dragon Ball Z
Second place:Tokyo Mew Mew
3rd place:Full Metal Alchemist
4th:Pokemon
5th place:Detective Conan
6th place:Dragon Ball
7th place:Saint Seiya
8th place:Digimon Adventure
9th place:Captain Tsubasa
10th:Sailor Moon

The first place was Dragon Ball Z. It is surprising that Tokyo Mew Mew is ranked in second. I will realize the strength of Japanese anime again overseas.

By the way, the best 10 distribution of domestic works is as follows

1st place: Flavor Of Life (Hikaru Utada)
Second place: Evangelion
3rd place: LOVERS AGAIN (EXILE)
4th place: Dragon Ball Z
5th place: Tears appeared (Rimi Natsukawa / BEGIN / Ryoko Moriyama)
6th: Net love song (Shonannokaze)
7th place: Cruel angel 's thesis (Yoko Takahashi)
8th place: Bud (Kobukuro)
9th: Remove love !! (Crystal King)
10th: Becoming a thousand winds (Masashi Akikawa)

Even here, 4 songs of anime BGM · theme song are ranked in. Will it come when the anime-related industry fills the ranking as it is?