JOYSOUND announces the 2009 Karaoke ranking, first place is "Kiseki" of GReeeeN, second place is "Cruel angel 's thesis"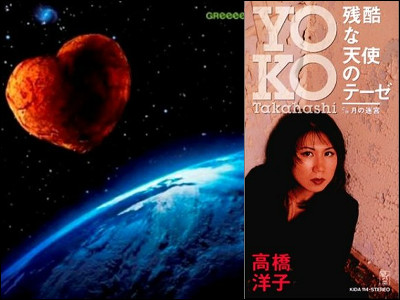 Karaoke "JOYSOUND" Karaoke which is well-known for enriching songs related to Nico Nico Douga and doujin music related to the "Touhou Project" announced the most popular singing karaoke ranking in 2009. GReeeeN's "Kiseki" who got a big hit as the theme song of the drama "ROOKIES" became the top ranking in the overall ranking. The second place is "The cruel angel 's thesis" of the theme song "Neon Genesis Evangelion" ranked in. Both of these two songs were ranked second in the first place in 2008, so it seems that the popularity was immovable for the past year as well.

Details are as below.
Feature: Featured Featured! Annual Ranking | JOYSOUND.com

The top ranking in the overall ranking was GReeeeN's "Kiseki". In the 7th single released on May 28, 2008, the drama "ROOKIESThe theme song of ". The total number of downloads of Ring Song has also exceeded 5.9 million.

The second place is Yoko Takahashi's "Cruel angel 's thesis". It is the theme song of the animation "Neon Genesis Evangelion" in 1995, this year "2009 VERSION" was released. It is one of popular animation songs, but in recent years it seems that pachinko machines and movies have hit so far that they are considerably higher in the overall rankings.

The third place is HY's "366 days". Movie drama "Red stringIt is a theme song of ".

Besides this, he came from Nico Nico Douga and made a major debutSupercell(Rank # 9: Melt, No. 11: World Is Mine), May'n / Nakajima Ai "Lion", Ranka Lee = Aiko Nakajima "Star Flying" Macross F Songs , You can see that not a few animation-related songs are ranked in, such as "the sacred aquarion" that the pachinko commercial using the phrase "I want to unite with you ..." was a big hit.

At least ten years ago, when I released a CD, the era of millions of consecutive episodes seemed to have songs of famous musicians singing, but has the music situation changed recently?

In addition to the overall ranking, artist ranking, animation · special effects · game ranking, Western ranking, enka · popular song ranking, VOCALOID system ranking, eastern system rankings, Wii rankings are announced, so what kind of song is popular in which genre Please check it.
in Note, Posted by logc_nt