Residents of Lesbos sued female homosexual group so that they do not use the word "lesbian"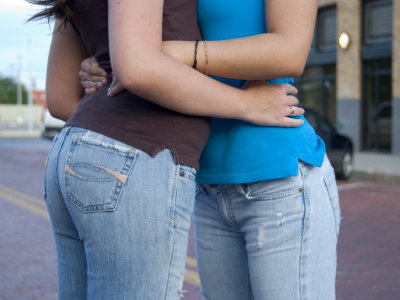 It is said that residents of Greek 's Lesbos Island in the Mediterranean Sea sued homosexual groups for discontinuation of the use of the term' lesbian ', which refers to female gay people.

What was it like?

Details are as below.
BBC NEWS | Europe | Lesbos islanders dispute gay name

According to this article, residents of Lesbos live in Lesbos Island as lesbians living in Lesbos Island as lesbians living in lesbos violate the rights of people living on Lesbos which should be called "lesbians" that girls themselves called "lesbians" Dimitris Lambrou, a man in the publishing industry, sued a group of gay homosexuals.

By the way, girls who are lesbian are called "lesbians" is a lady poet who spelled love with other womenSappho (Sappho)Was originated from Lesbos Island, but according to Lambrou the latest research suggests that Sapporo has a family and committed suicide for love to men.

According to the lawsuit, a gay group of gay people declared that they would fight in the court after making it "infringement without foundation of freedom of expression".
in Note, Posted by darkhorse_log