Pixela commercializes an external tuner not only for digital terrestrial broadcast but also BS / 110 ° CS digital broadcasting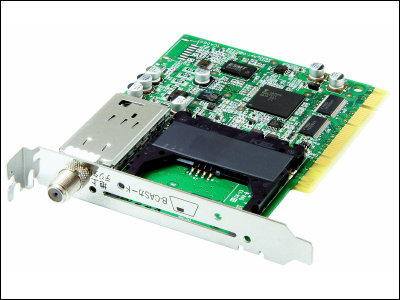 At the other day GIGAZINE,The eye and data set up mass production system of external terrestrial digital broadcast tunerWe announced today that Pixela has commercialized not only digital terrestrial digital broadcasting but also an external tuner supporting BS / 110 ° CS digital broadcasting.

With this, you will be able to prepare an environment where you can listen to all the digital broadcasting only with a personal computer.

Details are as below.
Company information - News - Pixela announces the commercialization of "TV capture board for PC compatible with digital television broadcasting". | PIXELA CORPORATION

According to this release, Pixela is equipped with a PCI connection type terrestrial digital tuner "PIX - DT 050 - PPO" and a three - wave external tuner "PIX - DT 012 - PPO" which also supports BS / 110 ° CS digital broadcasting as well as terrestrial digital broadcasting, It seems that we plan to release PPO.

This is "PIX - DT 050 - PPO"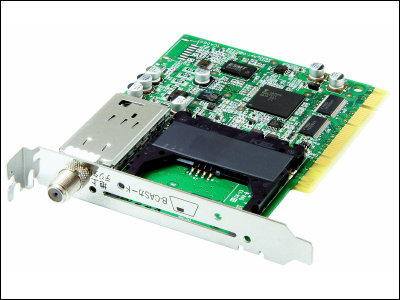 This is "PIX-DT012-PPO" corresponding to 3 waves. It is shaped to use 2 slots.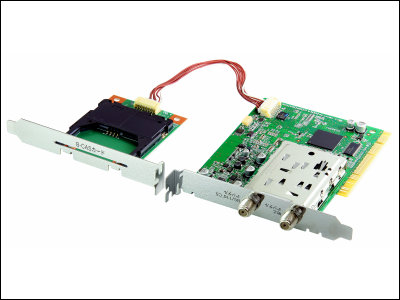 This allows you to watch and record digital TV broadcasts with high definition image quality on the PC you are using now, as well as services such as data broadcasting, bidirectional communication, EPG (Electronic Program Guide), subtitle display and so on.

And it is said that both will come with a "digital TV application" StationTV "and will be released as soon as it is approved to issue the B-CAS card.