I went to the "T.J GrosNet" headquarters where there was a possibility that I could have escaped at night due to lack of communication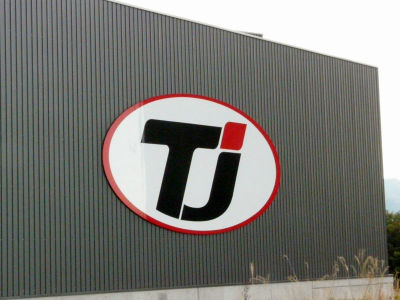 That's why,Yahoo! Shopping Hobby Category Best Store No. 1 "T.J GrosNet" is bankrupt?It is a continuation report of the matter that we reported. Because it was almost definitely that the poster was actually being made, we made an express call to the "T.J GrosNet" head office located in Hainan City, Wakayama Prefecture.

What I saw there were buildings sealed with papers, inventory of piles, men of mysterious black clothes, and trucks trying to bring out luggage.

Photo & Movie Report from below.
Arrive in Hainan City



I came near, but I do not know where it is, so when I asked someone who passed the street near, I said, "I think it's a building that is visible over there."



Can you see the character "TJ", is that the head office? I'll get closer.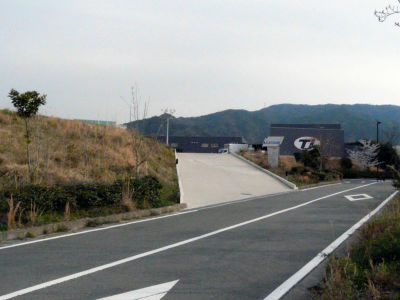 It was bingo, it was here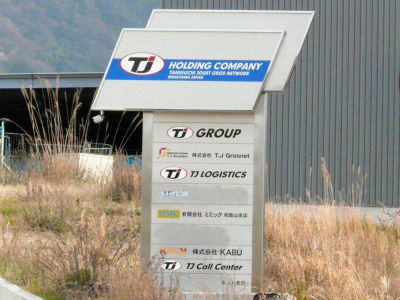 Arrived in front of the head office. At this point it was not shown in the photograph, but two young men with black clothes were watching this far away. After a while it got out of the car and disappeared, but who is he?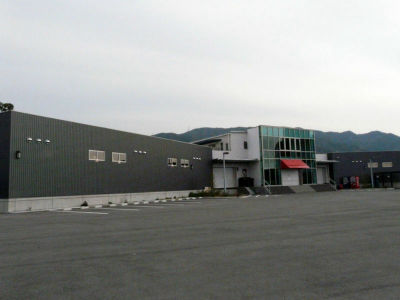 I will take a look around. Apparently the men in black clothes seem to be people in the bank. Was good.


Petapeta and a paperboard ......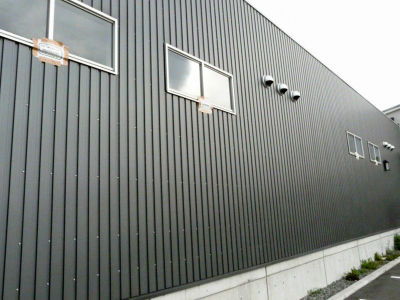 It seems that Mitsubishi Tokyo UFJ Bank's postcard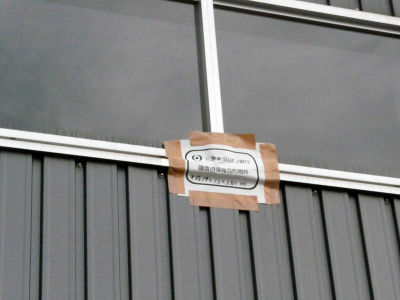 There is a seal and it is sealed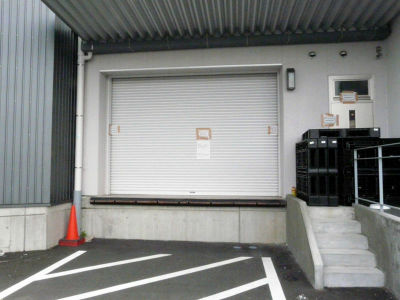 Mitsubishi Tokyo UFJ Bank Transferred Security Borrowing Property is written and it is written as December 28, 2007 setting. In fact it was already a real danger at the end of last year ... ....? Or since the neck did not turn around since then ...?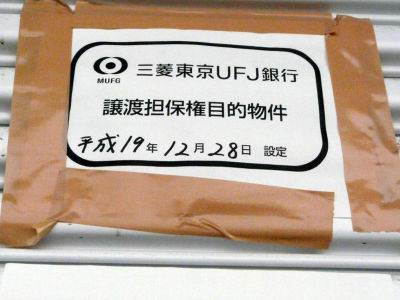 There was also a lease company's postcard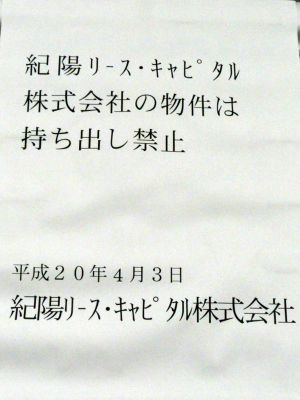 The entrance was compacted like this, so that it could not enter inside. As I saw two security guards nearby, I heard the story that I guarded at the request from the Bank of Tokyo-Mitsubishi UFJ. I did not know anything more than that.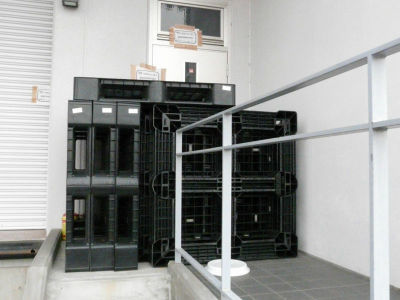 That's why I told the security guards to shoot and shoot as much as I can shoot without entering inside.

A glass-made relaxing space visible from the front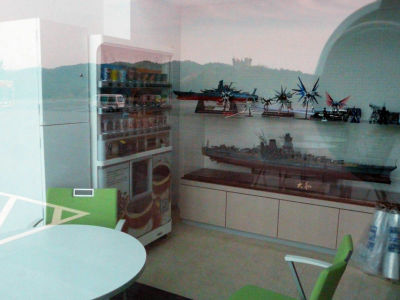 It is decorated variously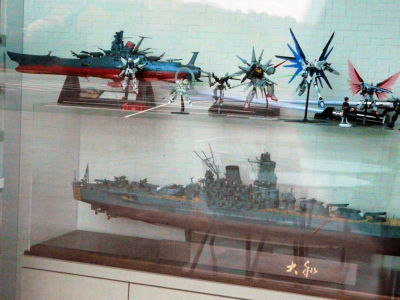 Shoes etc are left as they are ... ... What happened?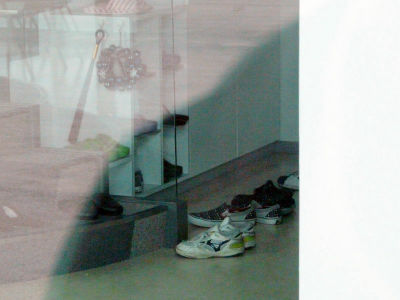 When I thought that someone was inside it was a life-sized figure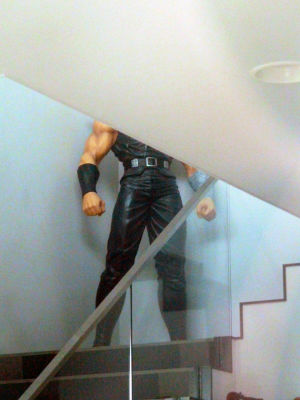 A lot of figures are decorated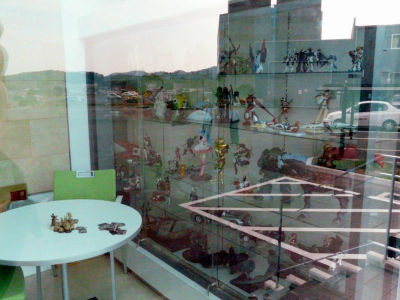 Something is left on the desk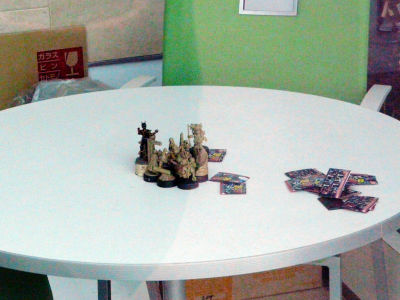 The contents of the garbage can also be left as it is, the umbrella is left alone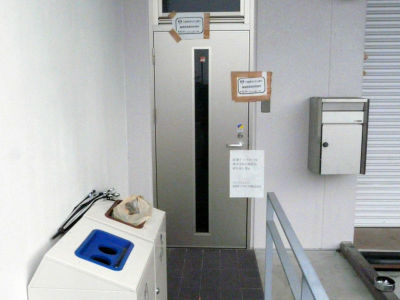 Sticky pasted here and there, thoroughly pasted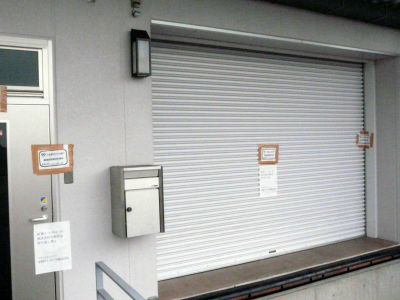 Probably what seems to be a mountain of stock.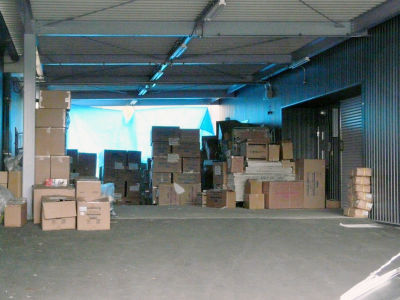 You can see the stock behind the frosted glass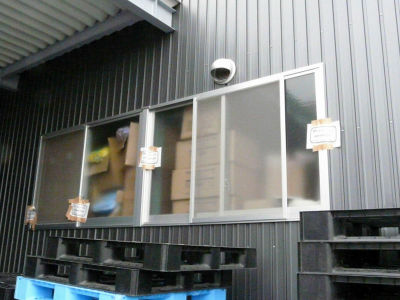 It is supposed not to enter here either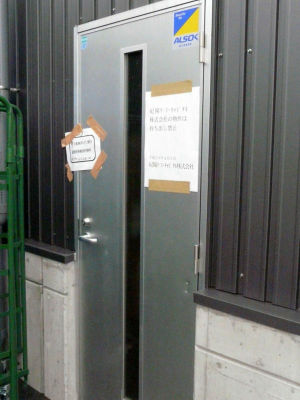 The shutter on the right of the door in the photo above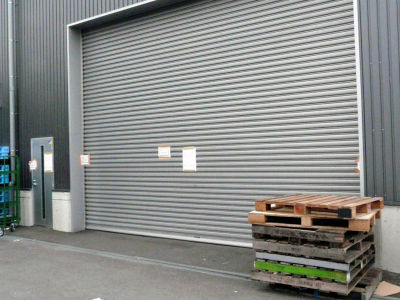 People in the inside looking at the window on the second floor in front of the head office? It is! I think that this is a figure of life figure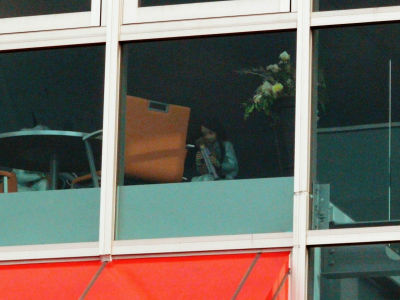 Is it a figure of "Oh my goddess"?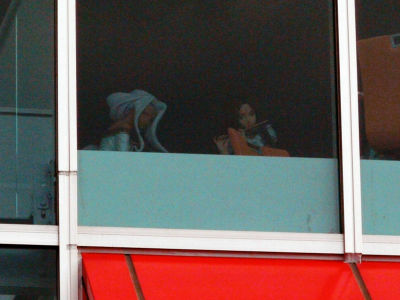 There was what seemed to be our own trailer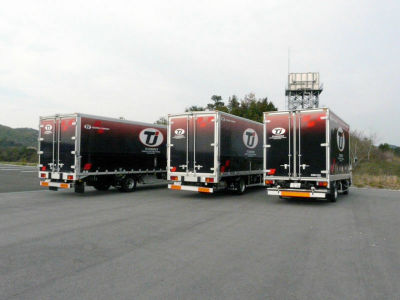 I tried turning to the left side as seen from the front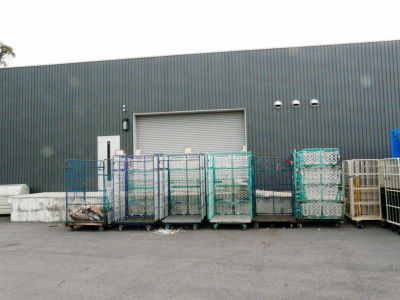 Warehouse on the back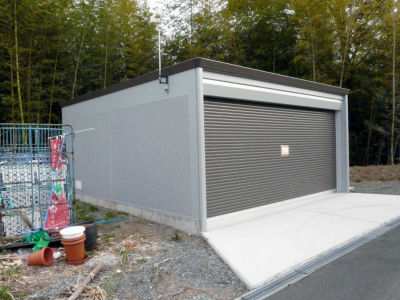 You can see the stock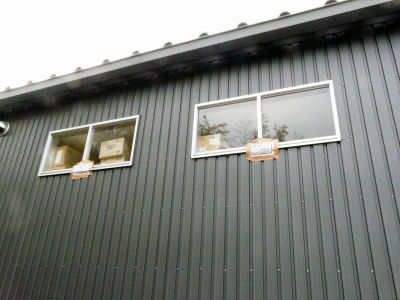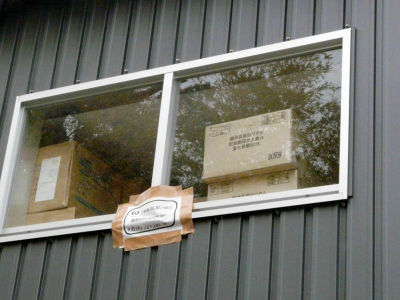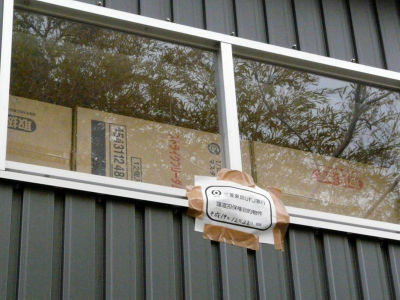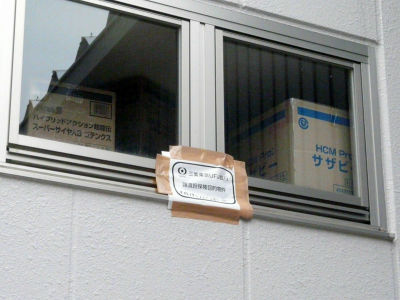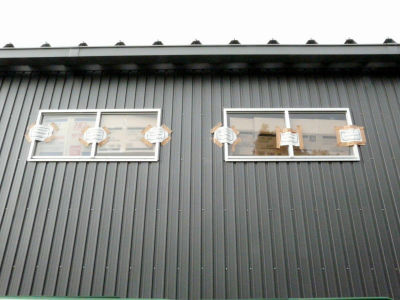 Although the window is in a considerably high position because of crime prevention, how did you paste the bank ... I thought that I brought a ladder and pasted it ......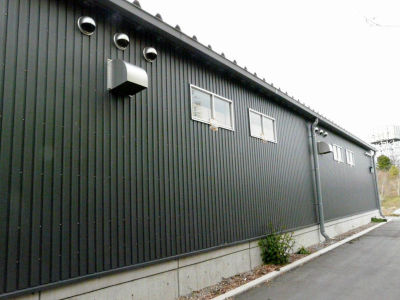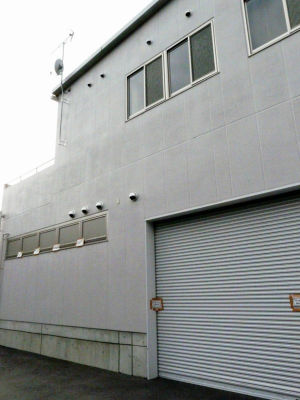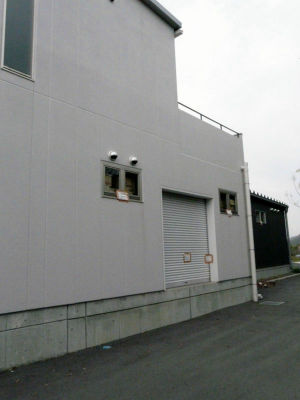 A box of plumo that I smashed. It is hard to understand in the photograph, but it seems that it was exposed to sunlight for a long time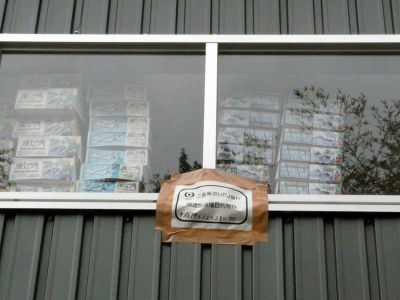 The cushion was falling with a miserable feeling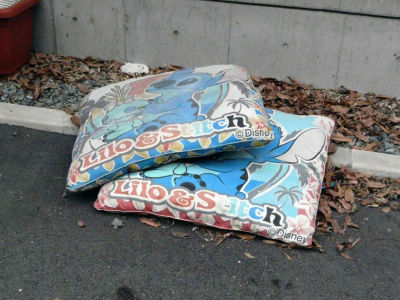 I tried turning to the back side this time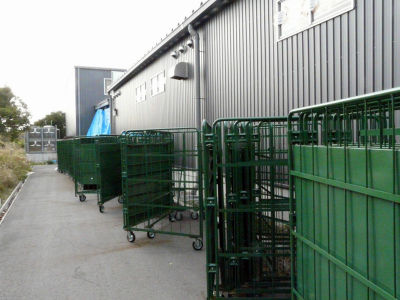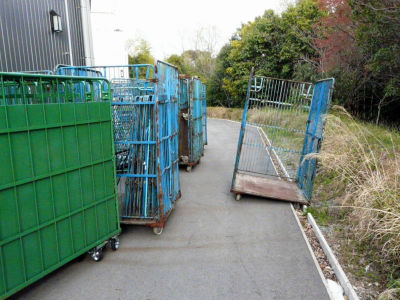 Was it not to let the stock rain, blue plastic was on it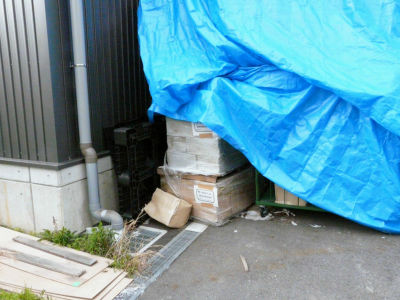 Like this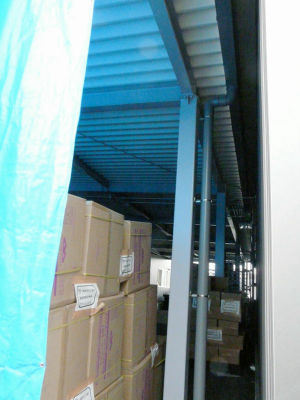 This tree in the front parking lot, when looking closely, the shimmering light and the blue light have come to flash and the electricity passed through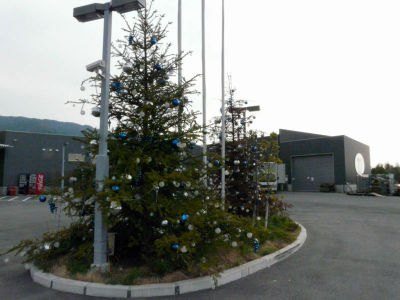 building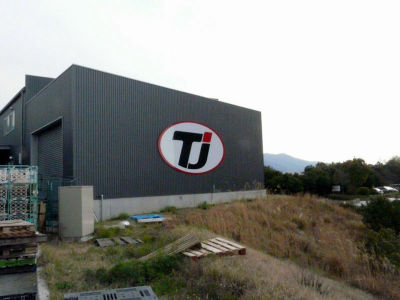 And as soon as I finished shooting and got home I got a mystery truck. I started loading something.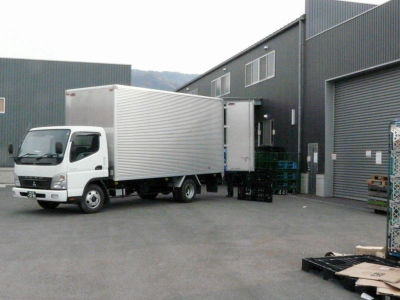 In addition, it seems that it is quite uneasy if the purchaser is not yet delivering the product, but in the past case it got bankrupted as follows.

PC-SUCCESS @ Bankruptcy Summary Wiki - Q & amp; A

Q. Are you coming back? Do not you come?
A. The property of Success Co., Ltd. is handled according to bankruptcy law

It seems that the Tokyo District Court has been permitted to start bankruptcy procedures, so I will not return any money that I had prepaid by transfer. A bankruptcy trustee is under control. It is distributed as follows.

1. The remaining property will be processed based on bankruptcy law. First of all, the cost required for bankruptcy proceedings. It is then used to pay taxes. In addition, salary of Success employees will be paid. Because these will be priority claims.
2. If you still have property after paying the above fee, it will be paid by the bankruptcy trustee according to the amount of the claim to the creditors. Depending on what percentage of the total debt is remaining at this point, the amount to come back will be decided.
3. This is an example, but since the debt amount is 3 billion yen, 10% of the amount paid if the remaining property is 300 million yen will come back. Those who pay 30,000 yen will get 3,000 yen. For details, please contact the bankruptcy trustee. Although it is experience, it will return in about two months at the longest.
However, the bank side has not grasped the whole picture in the case of this time, and even at the stage of April 4, there is still the fact that I answer like "I wonder if it went bankrupt or not," and the worst , It seems that you have to think about the possibility of "a night flight".

There is a case of Akihabara OG Shokai as a similar example, but Rakuten's correspondence at that time is as follows.

Report on product not yet arrived to some customers at store opening store "Akihabara OG Shokai" and attention to customers using Rakuten Ichiba

Regarding this matter, as of June 13, due to an increase in the number of not-yet-delivered items from customers using the store, we have been requesting our company sales representative to respond to shipping.
Because of lost contact from the morning of June 14, I found out that I am absent even if I visit directly.
At our company, we immediately stopped using the store concerned, we contacted some customers with e-mail and telephone, and started the investigation.

Currently, consulting the police authorities, we are doing our utmost to investigate the situation towards the early resolution of this matter.
As a result, it seems that it was supposed to be refunded in case there are damage reports, etc. The procedure at that time is written below.

Frequently Asked Questions on Procedure of Subrogation Payment "Akihabara OG Shokai"

Although it is speculation to the last, as far as the phone calls and visually checks, as it is confirmed visually, there is a high possibility of having "a night flight" without taking a formal bankruptcy proceeding, so those who suffered the damage are tentatively Yahoo! Or Rakuten, there seems to be only waiting for a faithful reply about future correspondence. Stocks etc. are already collateralized, so if you purchase directly, it is considerably millet ....

2008/04/04 19:56 Addendum
To customers using the store "T J GROS NET" - Yahoo! Shopping

Regarding the store below, a report from the store supplier reports that the office is closed.
Even if we are trying to contact you again, we are unable to contact you today.
Therefore, we judge that there is a problem in management, we make the store temporarily closed.

"T J GROS NET Yahoo! Store"
"TJ Annex Yahoo! Store"
"TJGrosnet Game Hall"
"TJ Gifthouse"

If the product is not delivered and the customer has not yet paid the payment, in regard to payment for the price of the item, please be careful enough to be careful, we will take care of you careful judgment.

Even though we have already paid for the item price, we have been checking the situation at our company at the moment when the customer has not received the item.
We appreciate your patience as we wait for a while.

Also, even if we are stranded to customers, we would like you to consider transactions after careful attention such as trying to contact with the store.

Yahoo! JAPAN will continue to contact the same store, but since it will be like the situation above, we ask our customers to judge carefully as they please.
... apparently ...