Yasudasu Hito's "Yozakura Quartet - Jozakura Quartet -" animates, and will be broadcast this fall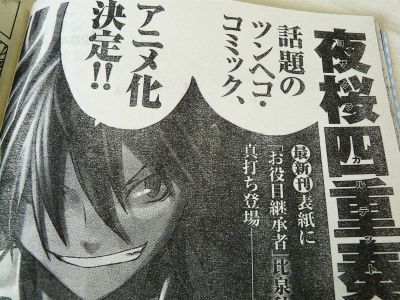 Current"Monthly boy SiriusManga "in the series"Yozakura Quartet ~ Jozakura Quartet ~It seems to be animated this autumn.

In the work, song of lyrics such as "Tunzundere tsunderetsuntsun" appears, but I am wondering how it will be reproduced.

Details are as below. An animeization issue has been reported along with illustrations at Yasudasu Hito's website, "Yozakura Quartet ~ Jozakura Quartet ~".

GS4blog lifting ban
http://suzupin.blog90.fc2.com/blog-entry-136.html

Anime staff and broadcasting stations · Broadcast time is unknown so far. It seems that the voice actor has already been decided, but the lifting of information is still to be done.

I bought a boy Sirius released today to see if there is any information, but in this month's issue no special thing was written other than saying that it will start broadcasting this fall. It seems that a follow - up report will be issued at Comics latest 4th release released on April 23rd, or the boy Sirius June issue released on April 26th.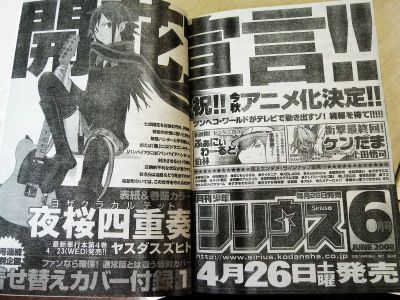 A novel that Mr. Yasudasuzu was in charge of illustrationsGod familyBeforeAnimationAlthough it was done, it became a delicate drawing for some reason. Because the yacho cherry quartet is a work that youkai appeared and fierce actions could be unfolded, I really would like the animation staff to do their best.
in Anime, Posted by darkhorse_log