The iPhone seems to be called "iPhone"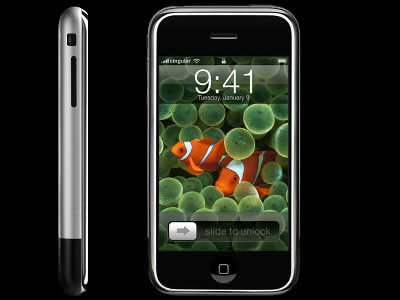 When Apple continued negotiations on trademarks with the company's largest intercom company "Aiphone" to release the mobile phone "iPhone" in Japan, it is said that an agreement was finally established.

This makes "iPhone" in Japan "IPhoneIt is likely to be read as ".

Details are as below.
(PDF file)Notice concerning trademark

According to this release, Aihon, the largest intercom system, negotiated on domestic and overseas trademark rights owned by Apple, and as a result of licensing in Japan the trademark of Apple's "iPhone" It seems that a friendly agreement has been reached in the region of the coexistence of the trademarks of both companies. It seems that "iPhone" will be read as "iPhone" in Japan.

Mobile phone company's "J - PHONE (J - PHONE)"And NTT Docomo's"Easy phoneThere are a lot of incompatibilities in the reading style of "iPhone" as it is not stretched out in Japan, so it is somewhat uncomfortable, but the fact that the problem of trademark is cleared may mean that there may be some announcement in the near future Is it a thing?
in Note, Posted by darkhorse_log