The truth of the accident that the boy burned up as the PSP exploded and flames revealed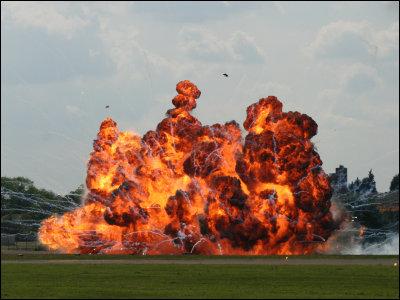 Previously at GIGAZINEThe PSP that had been in his pocket suddenly exploded and a 12-year old boy took a bangI took up the accident, but the truth became clear.

Originally thought that there was some cause in the battery, apparently there seemed to be a cause in unexpected places.

Details are as below.
After-market video game device may have contributed to burning of Farmington Hills boy | Freep.com | Detroit Free Press

According to this article, when investigating the reason why the PSP suddenly exploded and flames up, it seems that there is a possibility that the charger that charged the PSP is the cause.

The problematic charger is a third party purchased later because the boy lost the charger that was attached to the PSP and as a result of charging with the charger, the battery is overcharged It is said that the possibility of explosion is high.

According to the results of this survey, the boy 's mother did not make a lawsuit, and other children revealed the cause of this incident because they do not suffer similar accidents.

It is not a story limited to PSP, but because it is cheaper than genuine products, it tends to reach out to a compatible third party charger, but I think that such dangers are hidden Well, it seems better to try to purchase with care.